5 reasons to get married at Finest Playa Mujeres!
So here they are! a list of 5 reasons why you should get married here and live the magic of Mexico!
1. Beautiful wedding locations – Finest Playa Mujeres is located on a peninsula of pristine virgin beaches and crystal Caribbean waters, definitely spectacular locations for your big day. We have spots suitable for all kinds of events; whether you prefer the comfort of an indoor setting or an outdoor location next to the beach or a green spacious garden with an amazing ocean view, be sure that here you will find the spectacular setting you're looking for!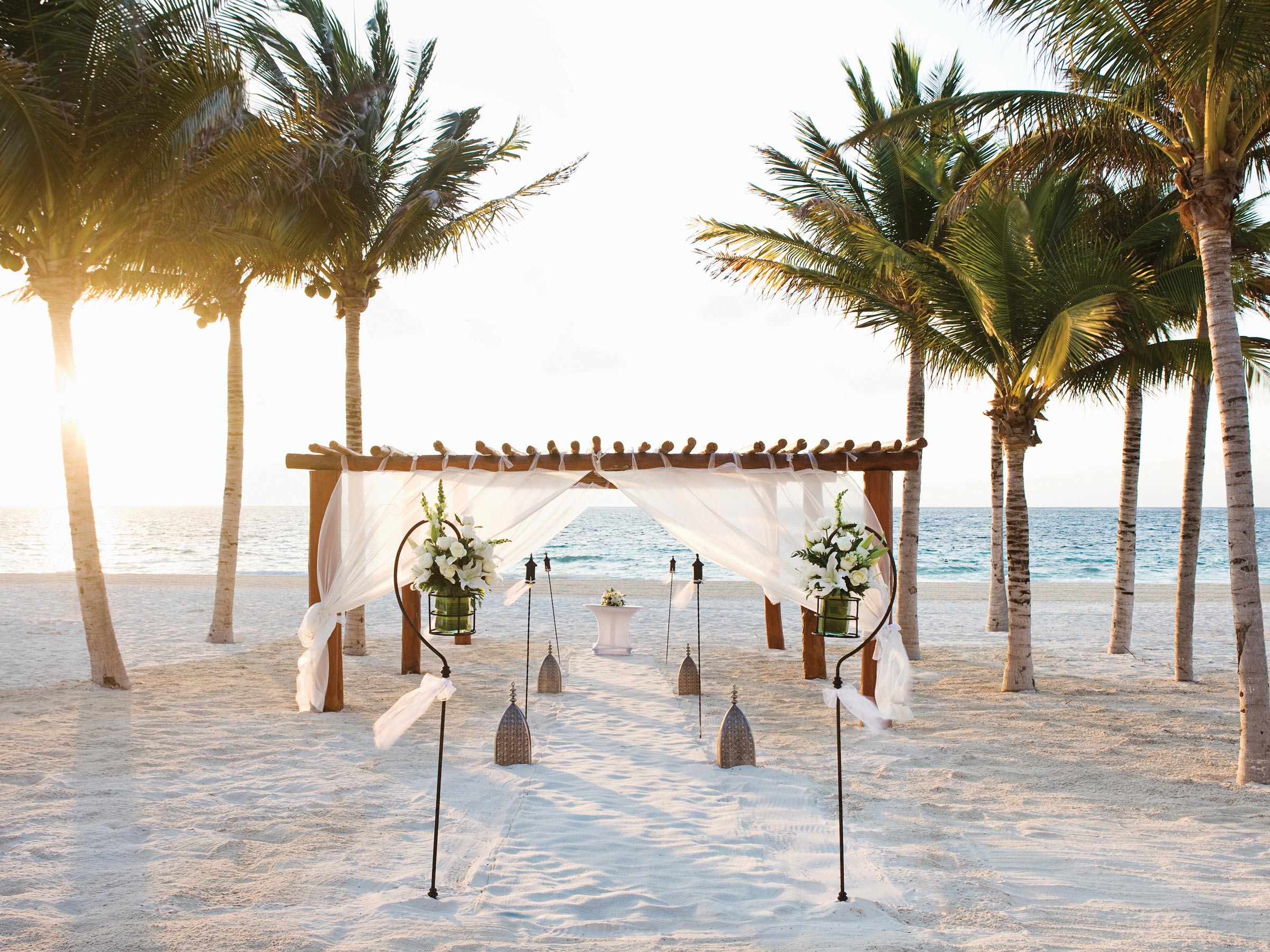 Happily ever after starts by the beach at Finest Playa Mujeres!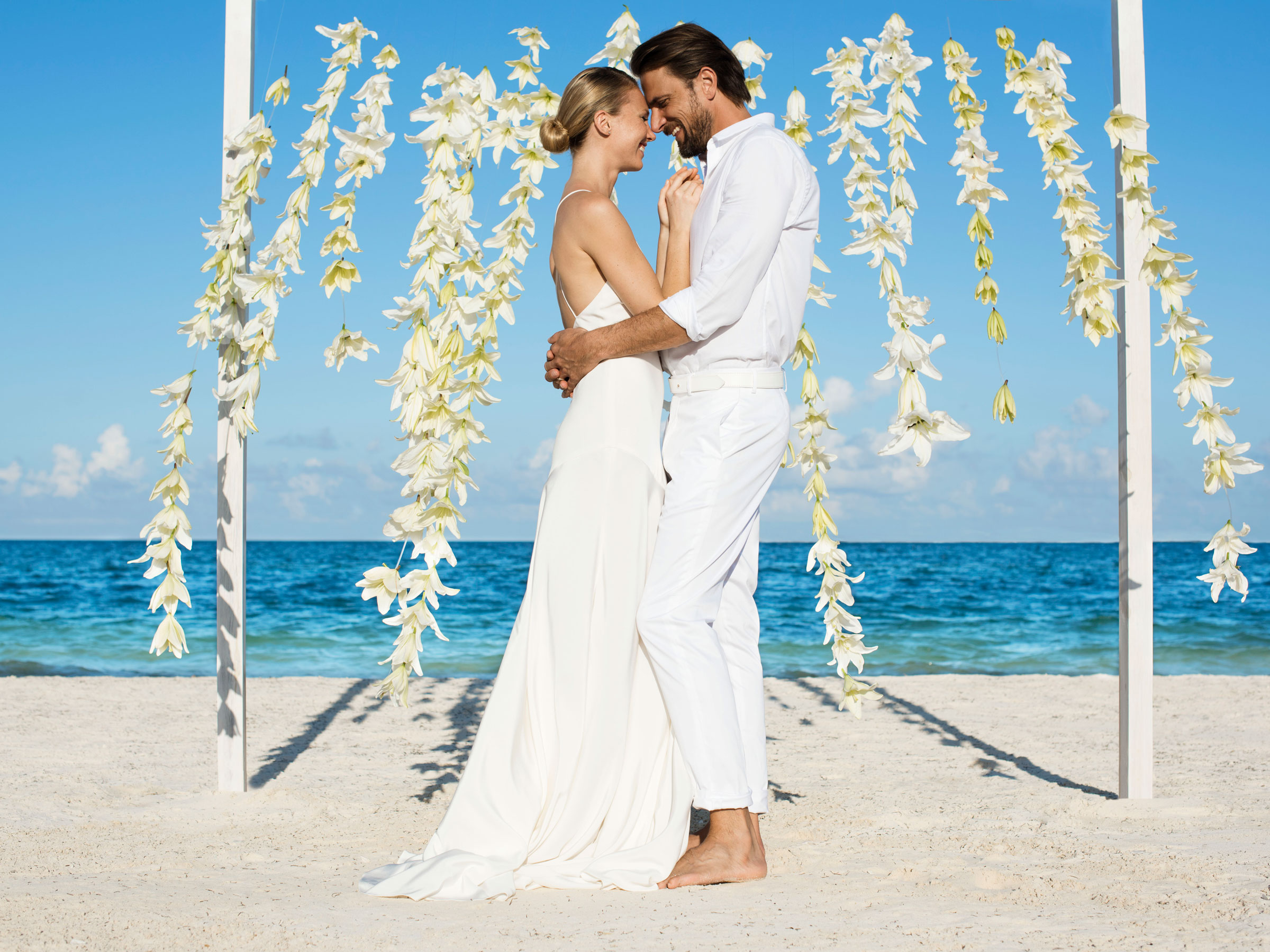 2. Mexico's cultural background – Not saying your wedding day has to be a Mexican themed party but have you ever been to a Mexican Fiesta? If you do, you know what we are talking about. Colorful decoration, cheerful music, tasteful food and tequila and much more! It will be one of the most beautiful days of your life but why can it be fun too?!
3. Outstanding culinary quality – Did you know Mexican cuisine was added by UNESCO to its list of the world's "intangible cultural heritage"? Amazing right?! In addition to this, at Finest you will find excellent catering services which offer high standards and quality of Mexican and international cuisine.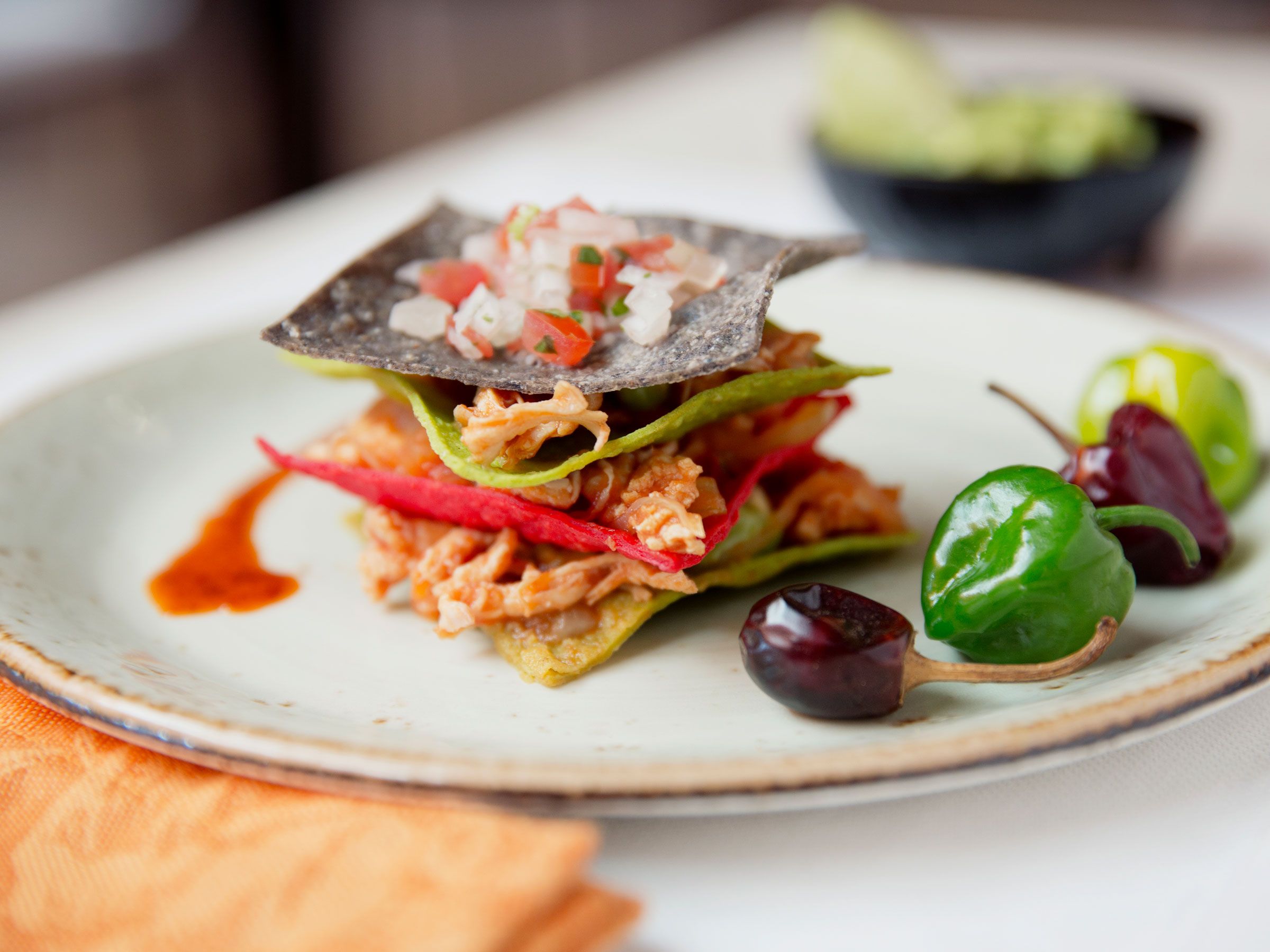 4. The splendid and distinguished service of our people – in the hospitality industry, service quality becomes the key to gaining a good position, and Mexican culture is well known for its kindness and hospitality. Here you'll be carried away by an attentive staff and lulled by gorgeous surroundings.
And last but not least ( we do think this is the most important of all! ) :
5. Awesome weather – Yes, the Mexican Caribbean has beautiful tropical weather. Just perfect to have a wedding any time of the year while exploring the wonders of the area.
Contact our weddings department and start planning your destination wedding at the best Mexican Caribbean scenario!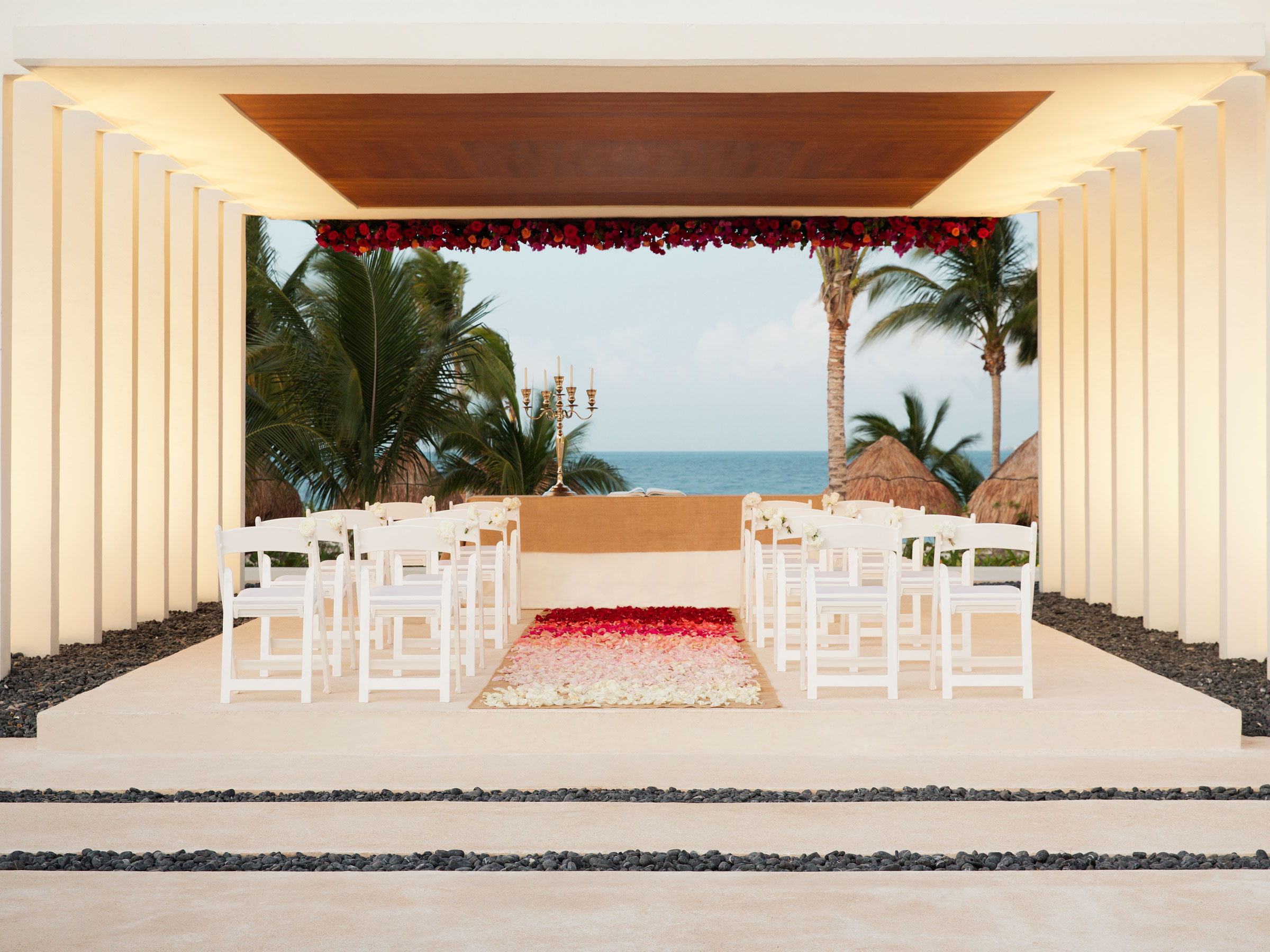 A dazzling setting for a rapturous wedding in the best Caribbean location!
---
Tags: 
Other Articles you may like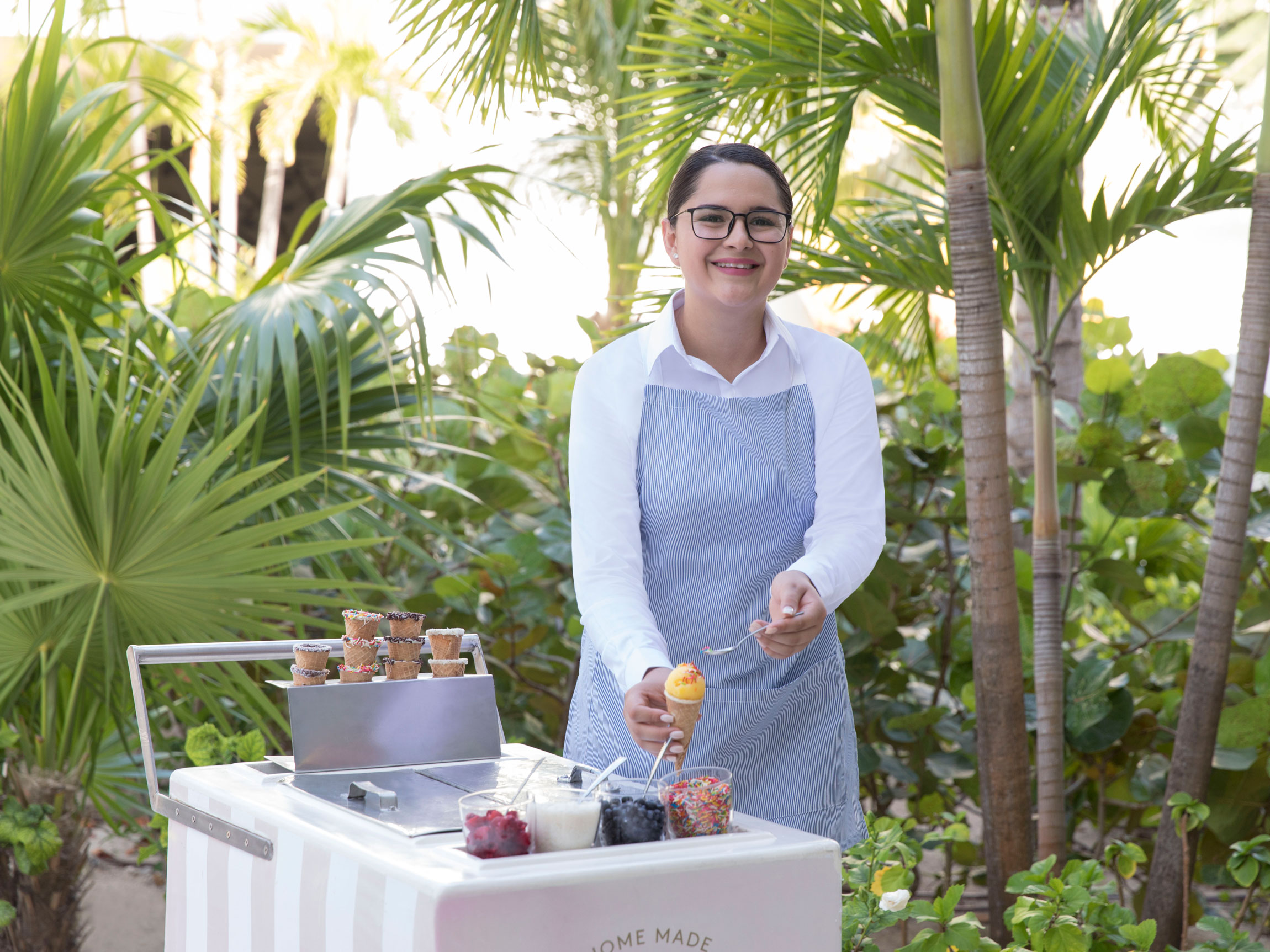 Celebrate your life!
Celebrate the best of life at the uplift, renewal and re-connecting holiday experience Finest Playa Mujeres offers for a multi-age Caribbean getaway to remember
Read more