4 Must-Do Activities in Playa Mujeres, Cancun
Jul 19, 2019
Cancun is home of several activities beyond basking in sunshine and shopping. With a vast number of cenotes, Mayan monuments, ruins, colorful islands, and many more activities to discover, Cancun welcomes you with the best things to do!
Cancun has everything for a perfect trip! the right amount of sights, city, and nature for you to adventure in. We've put together these must-do activities for you to enjoy an unforgettable stay!
There is no doubt that this destination is known for its soft, sun-kissed, white sand beaches alongside turquoise waters and busy nightlife, but you'll find so many more things to do in Cancun besides spending a day at the beach or going clubbing.
This gorgeous Caribbean region has exceptional biodiversity, culture, and history. Travelers can recharge their energy at ancient Mayan ruins that take you back in time, or engage in adventurous activities to get their adrenaline pumping. Here, everyone will find amazing things to do in Cancun that fulfill their travel dreams.
Located on a pristine beach just north of Cancun proper, Playa Mujeres and its surrounding areas offer endless opportunities for exploration, with excursions like sightseeing, zip-lining, nightlife, swimming in the clear waters of local cenotes (sinkholes), scuba diving in cenotes or in the Caribbean Sea, fishing, horseback riding, golfing, sailing to nearby islands, and staggeringly beautiful eco-parks. With so much to do, what would you choose first?
Unique experiences for all-ages!
No need to rush your choice. Thanks to the professionals at Seasons Tours, located on-site at Finest Playa Mujeres resort, you'll get the proper information and details for these activities and many more things to do in Cancun, so get ready to explore on this vacation!

We've put together our own list of the top 4 must-do activities that you can't miss during your vacation in Playa Mujeres. Here they are:
1. A sungazing wanderlust day at Isla Mujeres

Sail away from the bustle of Cancun to enjoy the island charm of Isla Mujeres for a day of relaxation and exploration. Unwind at one of the many beach clubs you'll find, enjoy lunch by the sea, join on a bike tour, or just rent a golf cart and explore the island at your pace while enjoying the breathtaking views the Caribbean Sea has to offer. You can make your island day even more amazing by booking a catamaran tour to Isla Mujeres!
2. A sightseeing beach adventure in Tulum

If you're a fan of yoga, meditation, lush green surroundings, and bicycle rides, Tulum and its boho-chic vibe are the best choice to indulge in wellness for a day while reconnecting by the sea with amazing surroundings of the ruins of Tulum, a one of a kind Mayan city overlooking the ocean. Cenotes, beautiful beaches, and jungle bike trails welcome you to a relaxed Caribbean adventure.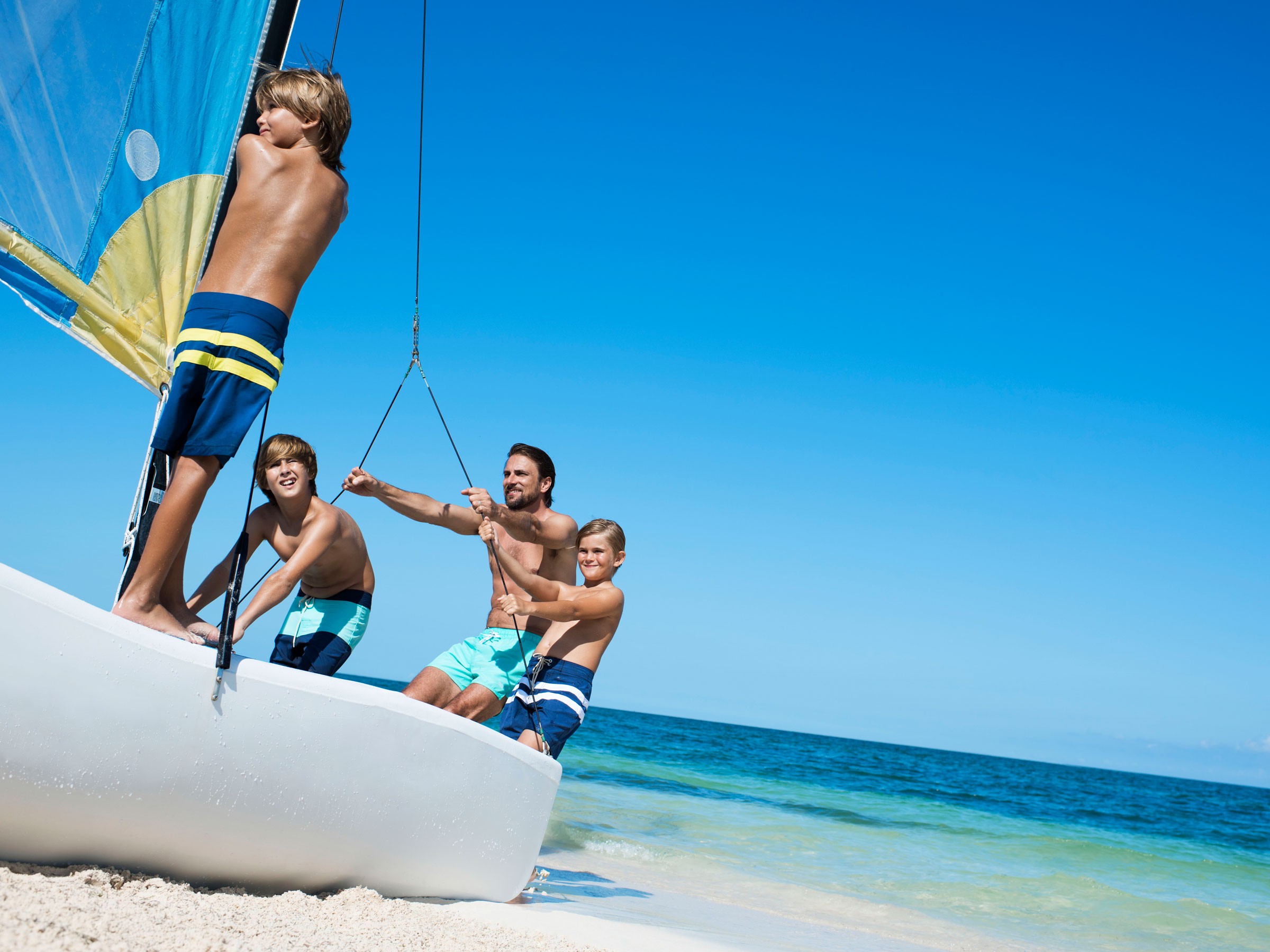 Sail away straight to adventure!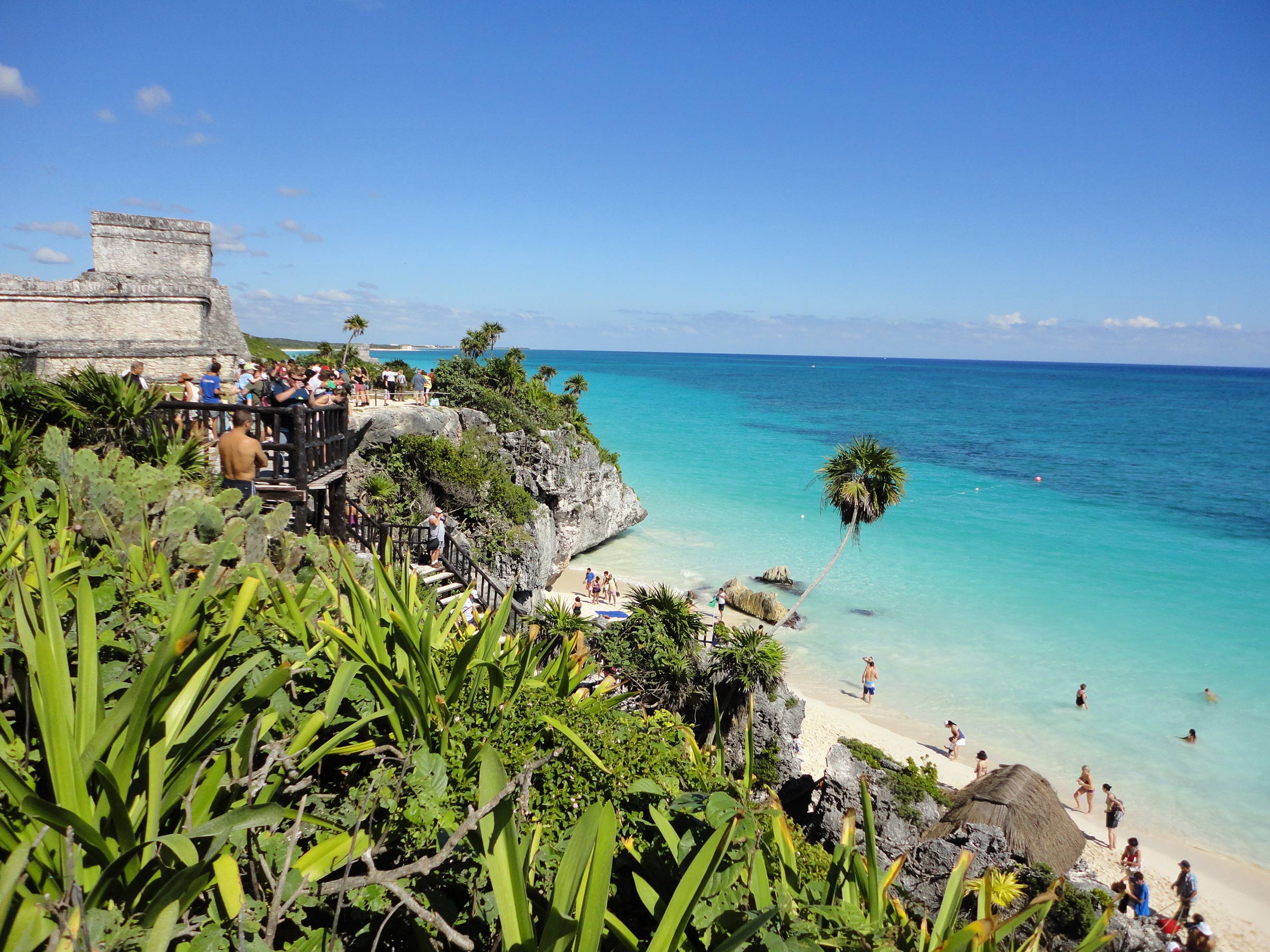 Mayan ruins by the sea, a must do during your visit
3. A stunning adventure in underground rivers

Besides beach days, swimming with dolphins, visiting secluded islands, and sightseeing, one of the best-kept secrets of the Yucatan Peninsula is the underground rivers. Don't forget your water shoes for adventures at reserves like Rio Secreto, where you'll learn about the peninsula's ancient system of caves and underground rivers with some of the world's most dramatic mineral formations.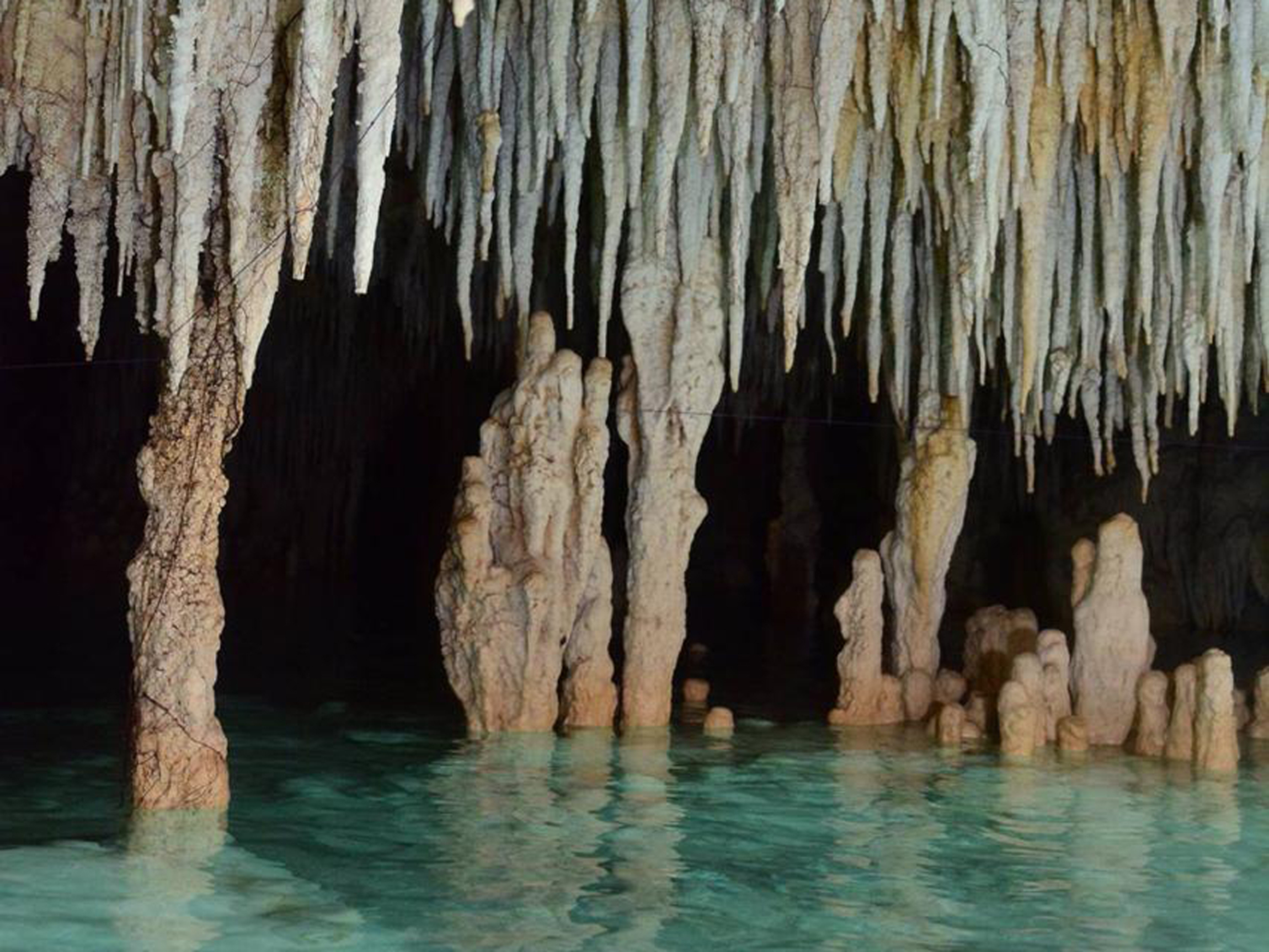 4. An incredible scuba diving experience

In Cancun and Riviera Maya, all you have to do is find the adventure that suits you best. The choices can seem endless, but a scuba diving tour at the world's second-largest barrier reef is an adventure you can't pass up. And if that's not enough for you, there's MUSA: a monumental underwater art museum set in the clear waters surrounding Cancun and Isla Mujeres.

With any of these four top things to do in Cancun, you'll be basking in adventure during your stay at Finest Playa Mujeres! For further details and information regarding these activities or any others you'd love to try, please stop by the Seasons Tours desk upon your arrival, or visit the Seasons Tours website to book before you arrive. Your Cancun vacation adventure awaits!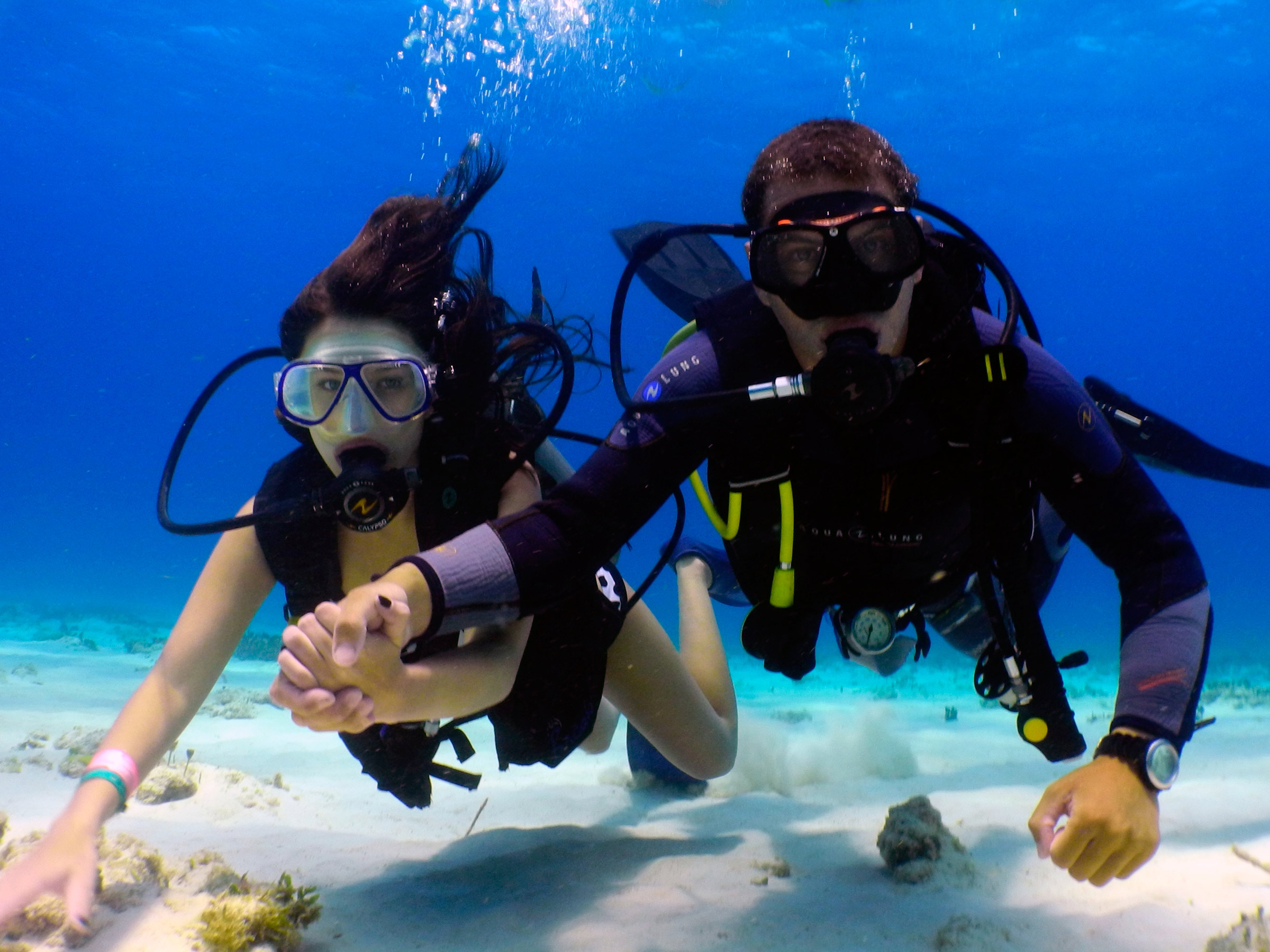 ---
Tags: beach resorts, best caribbean vacations for families, cancun all inclusive resort, cancun family vacation, caribbean destinations, holidays cancun, luxury holidays
Other Articles you may like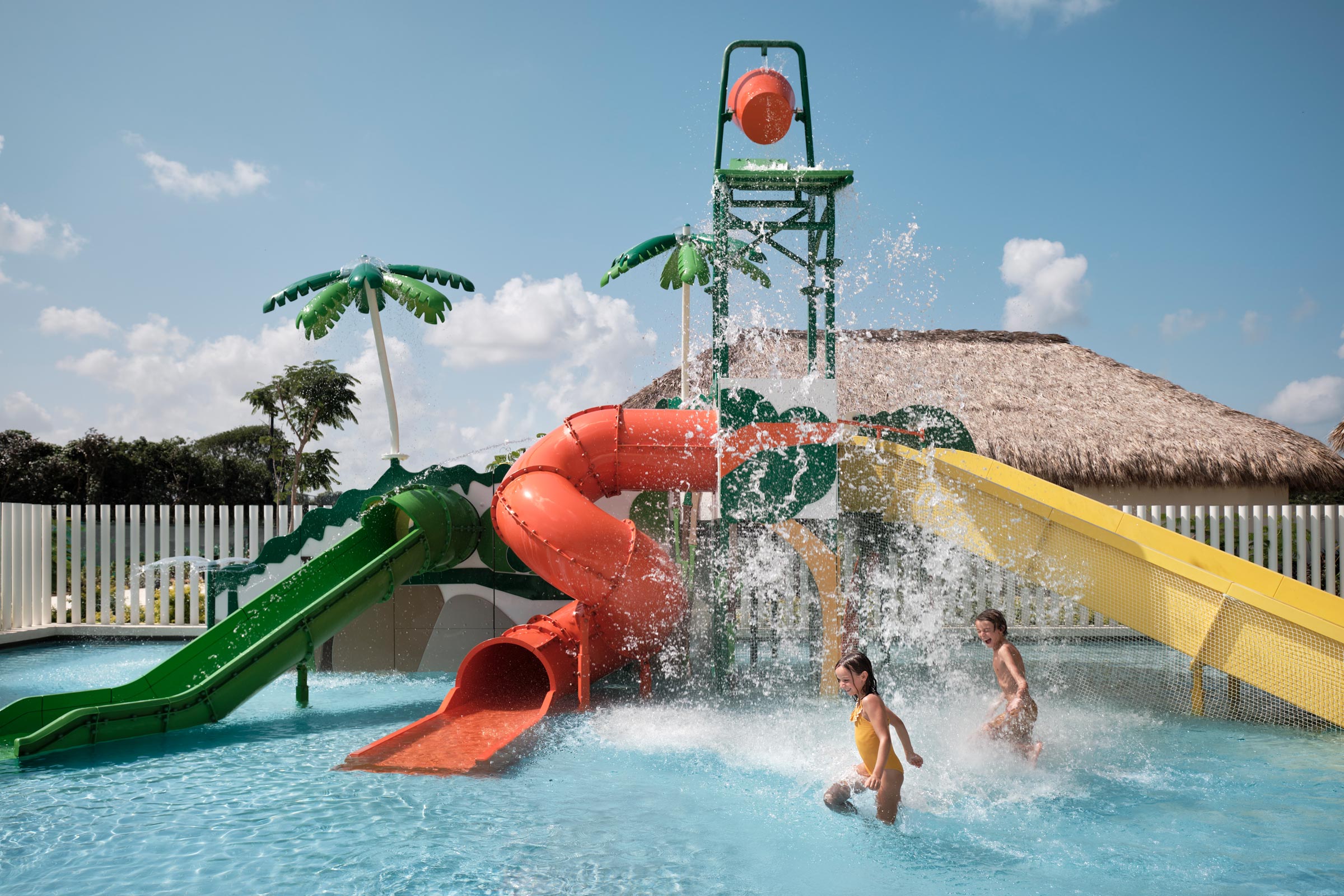 6 Ways to Make Your Tropical Vacation Kid Friendly so Everyone Can Enjoy!
Explore how you can have fun with the kids on your Caribbean vacation in a kid friendly resort.
Read more