The Ultimate Deep Sea Fishing Guide For Your Vacation in Mexico
Learn everything you need to know about deep sea fishing in Mexico, the types of fish around Cancun, and how you can be a sustainable fisherman.
Whether you are a keen fisherman or want to try fishing in Cancun for the first time, you may be interested to know a bit more about what these Caribbean oceans offer and what you can expect for your upcoming fishing trip.
In this article, we will show you what deep sea fishing in Mexico is all about, what your options are for ocean fishing in Cancun, and even the types of fish that you can catch and when best to catch them. With this knowledge, and this fishing guide, you will be ready for your Caribbean angler dream and you can plan ahead for the perfect fishing vacation.
What types of fishing are done in the deep?
Deep sea fishing also known as offshore fishing is different from coastal fishing in that the water has to be at least a hundred feet deep. This requires the boat to sail out to the open sea for the best deep water fishing spots so that you can catch larger and more exotic fish.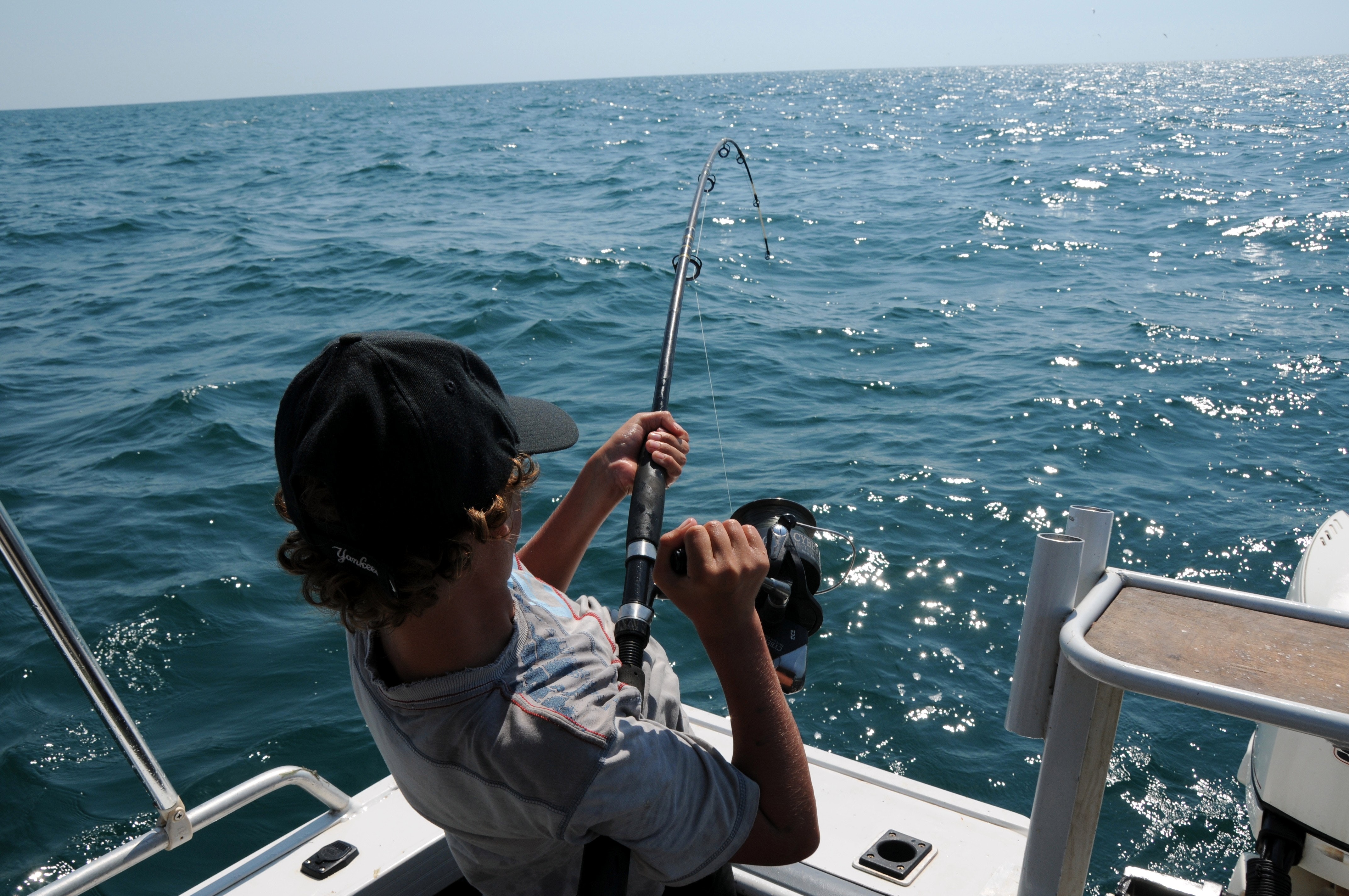 However, even in the far out ocean, there are several methods that can be employed to catch your legendary fish. Let us take a look at a couple of these now.
Trolling
For a lot of big fish like Mahi Mahi, Sailfish, Tuna, Marlin, and Wahoo the most popular method of catching these beauties is via trolling. This involves letting out your lines from the back of the boat and slowly cruising along at a speed of about five to eight knots. However, the deeper your lines are set the slower you will need to go.
This is also the usual kind of fishing that is used for most Mexican deep sea fishing tours like those offered by Seasons Tours.
Bottom Fishing
This type of fishing is usually associated with shoreline or shallower water fishing, however, it is still possible at greater depths. Your boat needs to be anchored or stationary so that you can let your weighted lines down deep preferably with live bait in a spot that is one hundred to three hundred feet deep. This is a type of fishing best suited to smaller and demersal fish like Snapper and Grouper.
Chumming
Chumming requires your boat to be slowly drifting so that you can let out a wake of chunks of bait to attract fish to come close to your boat. This is a great method for Mahi Mahi, Tuna, Shark, and Wahoo. Once you have brought these larger fish close you can hook them with some live bait and land yourself a huge catch.
Popping
Probably the most intense and exciting type of fishing for those that want the thrill of the catch. With a specialized spinner reel and a lure known as a popper, you can cast out your spinning rod and use a short sharp retrieval method along the surface of the water to try and hook your fish. This allows you to see all the action of the catch as it happens so close to the surface.
What kinds of fish can you catch in Mexico?
As you go about planning out an incredible fishing trip in Cancun, you are likely wondering what sorts of fish you will be able to catch in these Caribbean waters and when the best times to do so would be. Not to worry, we have compiled a brief list of some of the most frequent deep sea fishing catches so that you can see what's available and know the best times for catching each type of fish.
Note that it is possible to catch all of these fish at any time during the year but there are better and worse fishing months for each species which have been noted for your benefit. There are also of course a ton of other fish that you could possibly catch because there is plenty of fish in the sea, but the ones highlighted below are the most common or most likely catches that you will come across.
Amberjack:
The best months for fishing Amberjack are January, February, November, and December however there is still an average chance of catching one in March, August, September, and October
Barracuda:
This is a fish that is popular throughout the year however the best months are in January, February, October, November, and December.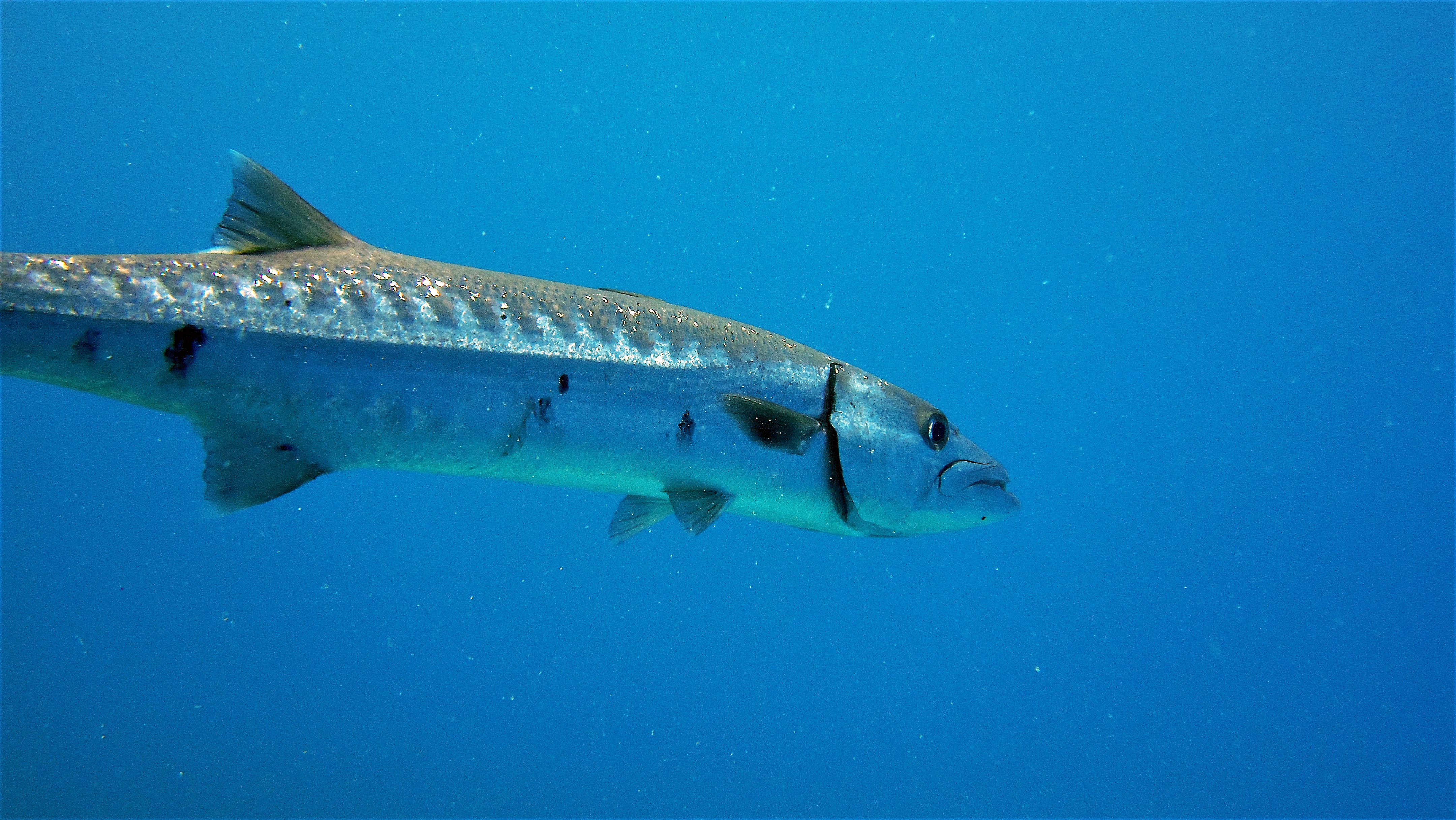 Blue Marlin:
Blue marlin can be caught between March to September but there is a better chance in May and August and the best chance of catching one in June and July.
White Marlin:
You have a good chance of catching a white Marlin in March but a really great probability of hooking one in April, May, June, and July.
Mahi Mahi:
Dorado, also known as Mahi Mahi or Dolphin, can be readily found from April to August but your best bet of finding one is from May to July.
Sailfish:
The legendary sailfish also known as a type of Billfish is a fisherman's dream that can be best found in the months of March, April, May, and June, though they remain reasonably abundant in February and July.
Snapper:
Catching snapper is frequent throughout the year, but the less successful fishing months are in May and June, while the best are in October, November, and December.
Bonito:
This is a great fish to catch from April all the way to September however the chances are still relatively good in March and October.
Grouper:
Though it is reasonable to catch Grouper from January to March and July to August the best time to go fishing for this species is from September to December.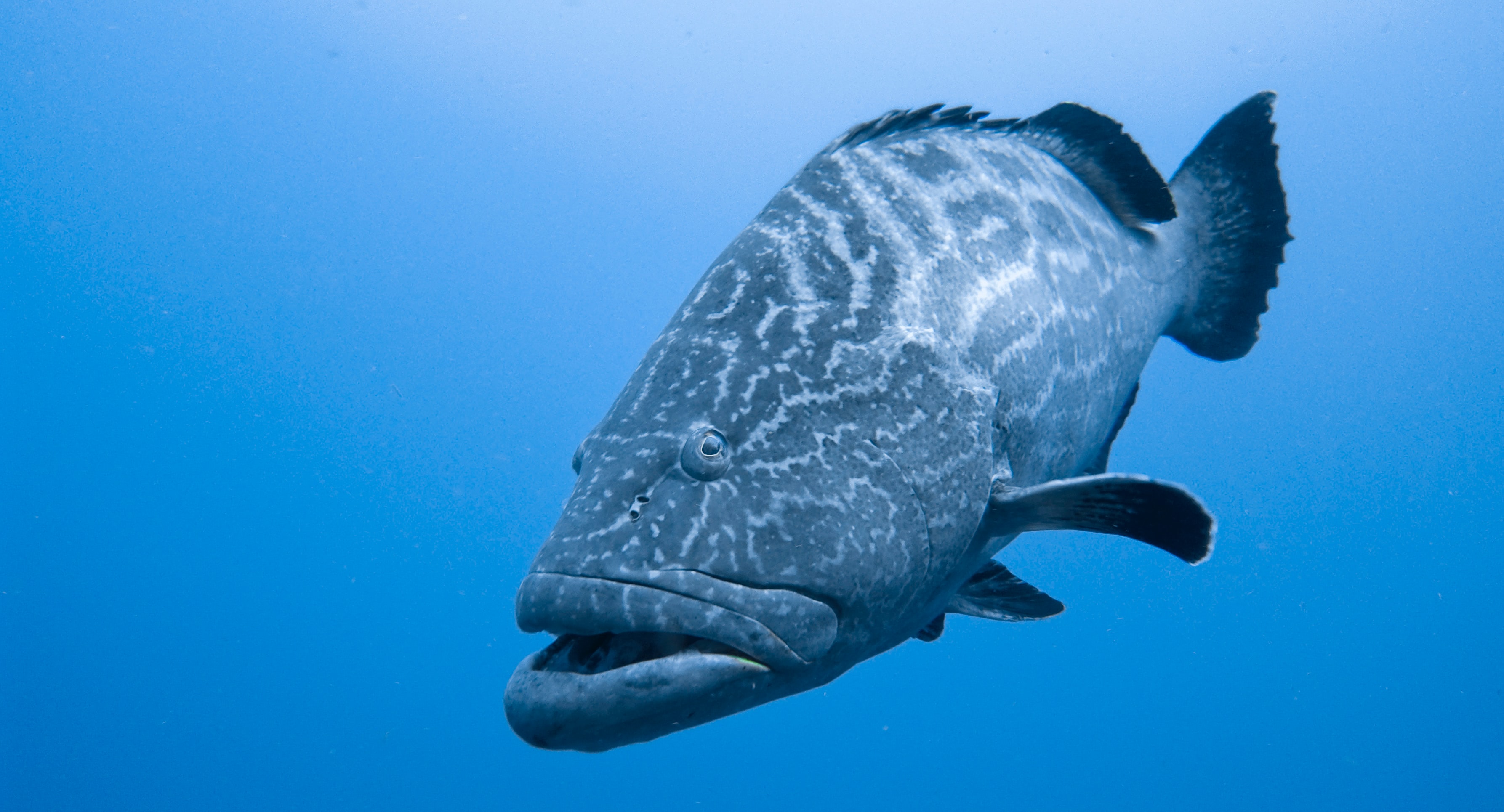 Kingfish:
To catch a Kingfish or King Mackerel you can come to Cancun during any part of the year with a great chance of catching one. The slightly worse months would be March, April and May however, it still remains pretty good.
Spanish Mackerel:
Mackerel like King Mackerel can be found throughout the year but it is slightly less prosperous in January and the best month for this catch is in April.
Tuna:
Blackfin Tuna fishing varies a lot but you are most likely to find this fish in April, May, and June with decent odds of catching one in March and July.
Wahoo:
This is a popular fish all year long with the best fishing times around February to June and above average opportunities in July, August, November, and December.
Other types of fish in Mexico
You may also be interested to know that Cancun has become known to be a great fishing spot for Bonefish, Permit, Tarpon, and Snook but these types of fish live in shallower waters so would likely not be caught in deep sea fishing trips. Instead, for these sorts of fish, you may wish to fish closer to the shore.
What type of fishing tour should you book?
Despite the different types of fishing available and the many amazing types of fish, you can catch in Mexico, there is also the type of deep sea fishing tour to choose from. To make it simple, let us just focus on the two most popular fishing tour options.
Shared fishing tour
A shared fishing tour or chartering a shared boat is an option is the most cost effective and social option for anglers and fishermen. It means that you get to enjoy your fishing trip along with some other guests who obviously share your passion for deep sea fishing in Mexico and it means that you have more folks to talk to and a lot more action on your boat from the increased fishing party.
Charter your own boat
Alternatively, you can hire your own boat for a much more private and exclusive experience. If you want to claim all the catches for yourself or you want to have some private conversations with your friends then this may be the best option for you. With your own chartered boat, the trip can be much more tailored to your specific needs and preferences.
How to be a responsible fisherman
It is important to make sure that the fish you are catching are in great supply and that the areas where you are going to fish are not protected or part of a national park. Therefore, if you go on a fishing tour with a group or on your own, make sure that you get a local expert who knows the rules and regulations of the area and can guide you toward plentiful fish that are not protected or endangered.
You can also do your own research before you sail away so that you know what to avoid and what to fish for so that you can care for the Caribbean oceans and be environmentally conscious. Remember to try and disturb the local wildlife as little as possible and to always take your waste back to shore with you so it can be disposed of in the correct way.
Plan out your Cancun fishing trip
As you choose the best month to visit Mexico for your fishing trip and select what kind of fishing tour you are going to book, it is important that you remember the name of the game. As many experienced fishermen will tell you, it is called fishing and not catching. The purpose of this trip is to create some fun memories and experiences and to end the day with some great stories to share with your friends and family.
However, that being said, there are some great daily fishing tours available with expert captains that know all the best spots for catching your dream fish. This means that if you go out fishing for the day in Cancun, there is a great chance of you catching some incredible fish.
Therefore, may your fishing trip in Mexico be full of great catches, Extraordinary Moments, and wonderful memories. Have a great time!
---
Tags: Finest Playa Mujeres, Things to do in Cancun
Other Articles you may like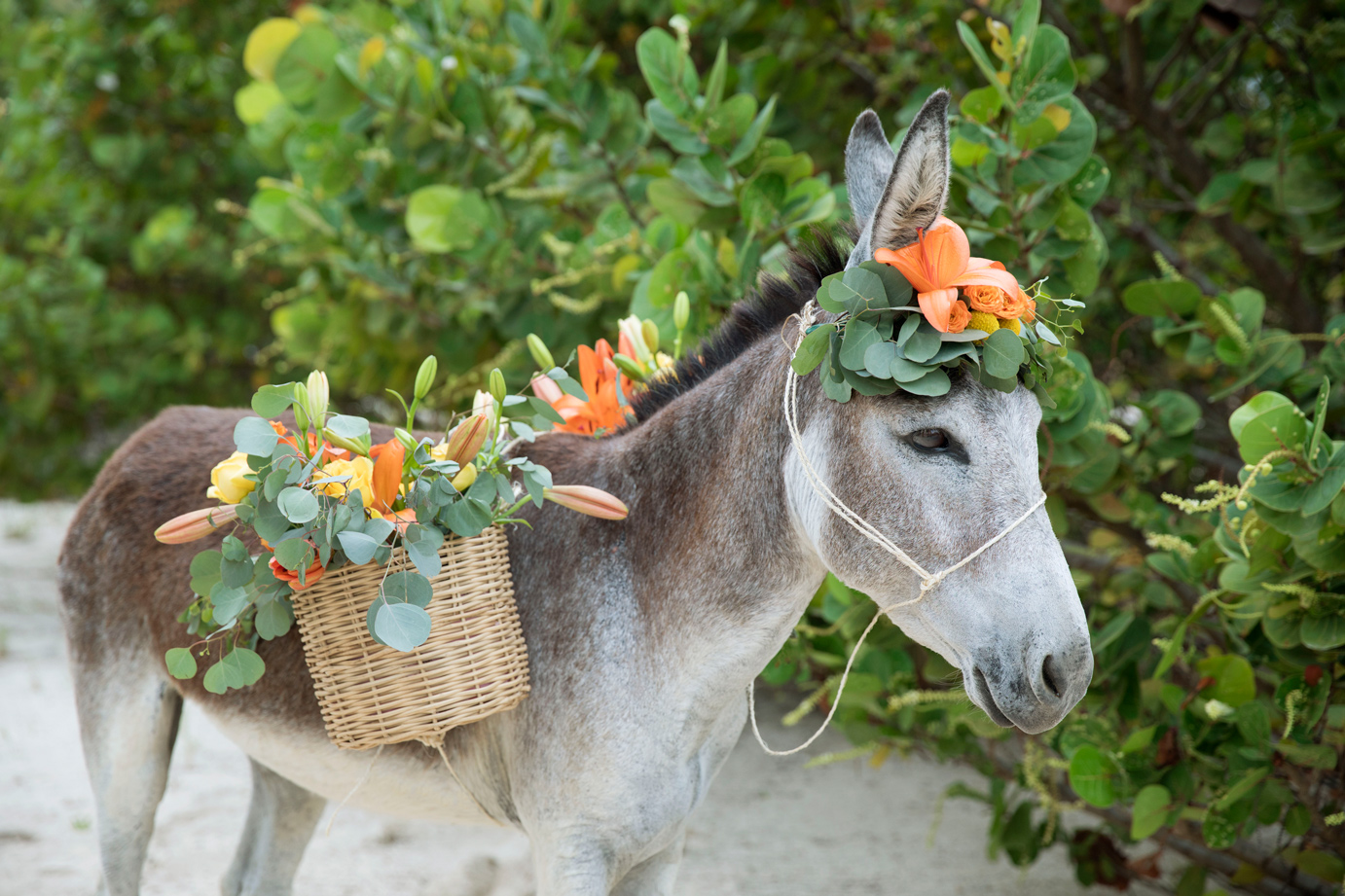 12 of The Best Ways You Can Break Wedding Traditions
Step away from tradition and make your wedding a truly unique experience that does not follow the normal customs and arrangements of a standard celebration.
Read more