Excellence Club: The Upgraded Adults Only Vacation Experience
Discover the best enhanced vacation experience for adults only in Finest Playa Mujeres Excellence Club. See what this exclusive suite category offers.
While Finest Playa Mujeres is well known as an all ages All Inclusive resort in Cancun, some people are looking for a more exclusive and adult focused environment for their relaxation and refreshment.
Good news! Thanks to the Excellence Club's seclusion and serenity you can now enjoy adults only areas with all the adult offerings and inclusions that you have been looking for. Come and journey with us through the adults only experience of this fantastic upgrade and see what it has to offer and what you can enjoy during your next retreat in Cancun.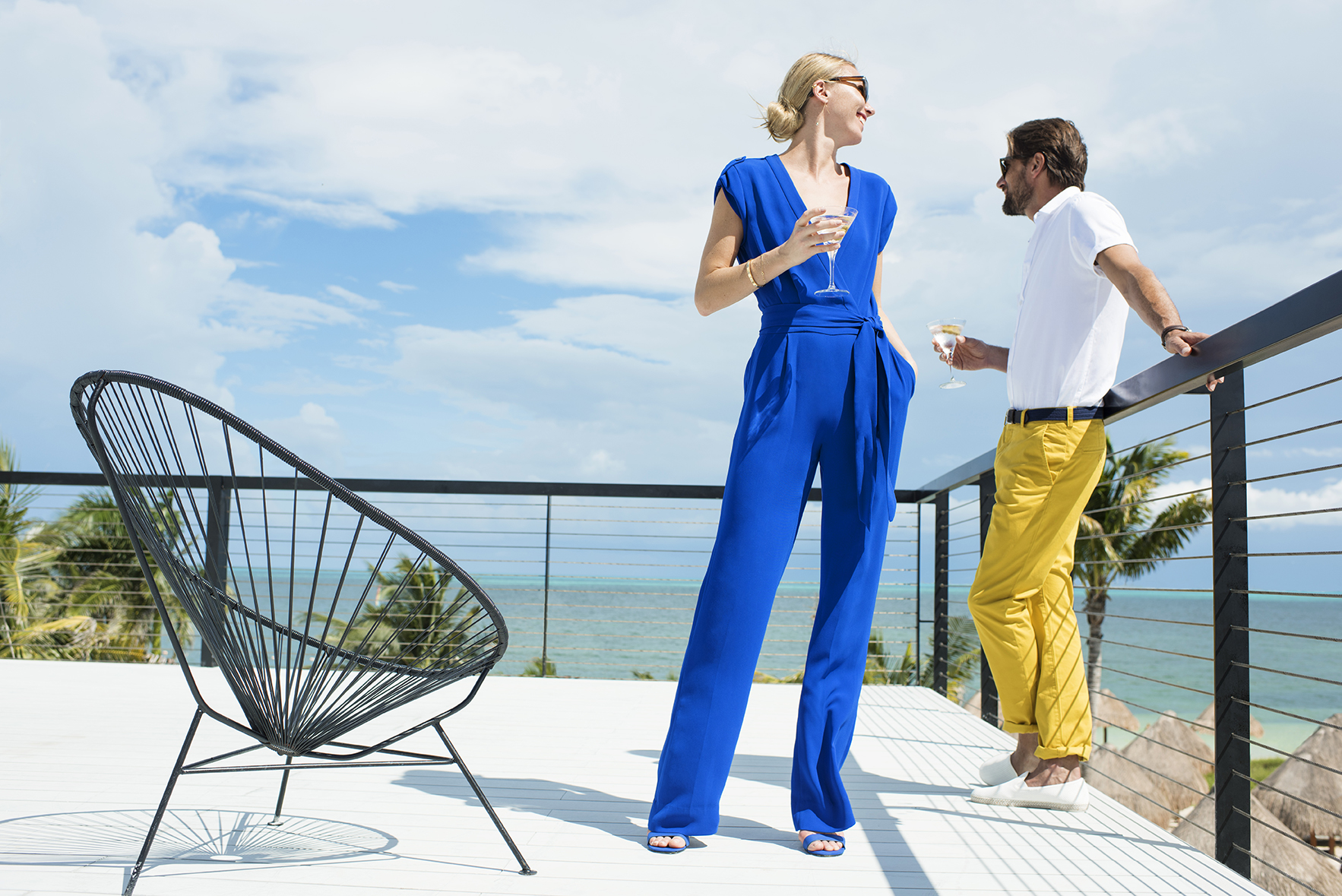 The exclusive choice for adults only
Excellence Club is an adults only suite choice that offers a grown up luxury experience for those looking for something a little more exclusive. Once you book one of these club suites you immediately become a member of this group and receive all the benefits that come with it.
The idea is to offer adults only exclusivity in an environment that caters to your needs and turns a high end vacation into an intuitive paradise of grown up offerings and personalized pampering. With a wide range of upscale touches that are added to upgrade your vacation, you can enjoy seclusion, serenity, and some time to recover in the optimum ambiance for adults only which is to say, anyone over 18 years old. In short, it is an adults only resort within an all ages retreat.
Since this club option has a varied assortment of options, inclusions, and private areas in Finest Playa Mujeres, we will be going a little bit deeper into each of these high end upgrades and additions so you can see exactly what you get when you book in the Excellence Club category and what kind of adult experiences you can expect to enjoy.
Booking an Excellence Club suite
The exclusive club membership all starts with the suite that you choose. This is the only way to get into the club. Amongst the Excellence Club suites, you will find some of the nicest accommodations in the entire resort with most of the suites having incredible ocean views. Whilst there are in fact six of these suite options to choose from, we have broken them down into three main types for easier understanding. Let us take a look at them now.
1. Excellence Club Junior Suite
The most economical option out of all the Excellence Club accomodations. This lavish suite comes with three different design options and varies in size from 800 to 950 square feet. You can choose from a pool view, a view of the Caribbean ocean, or a suite that connects directly to the pool so that you can swim straight up to your accommodations. These cozy and homely suites make you feel comfortable and at ease whilst spoiling you with high-end amenities.
2. Excellence Club Two Story Rooftop Terrace Suite
Next, we have a category that sits by itself with 1600 square feet of living space, a plunge pool, and a gorgeous private terrace for your infinite seclusion and exclusivity. Being only slightly more costly than the swim up suite, this luxurious two story rooftop suite is an incredible way to pamper yourself with an oversized area where you could pleasantly enjoy an entire vacation without even needing to go anywhere else.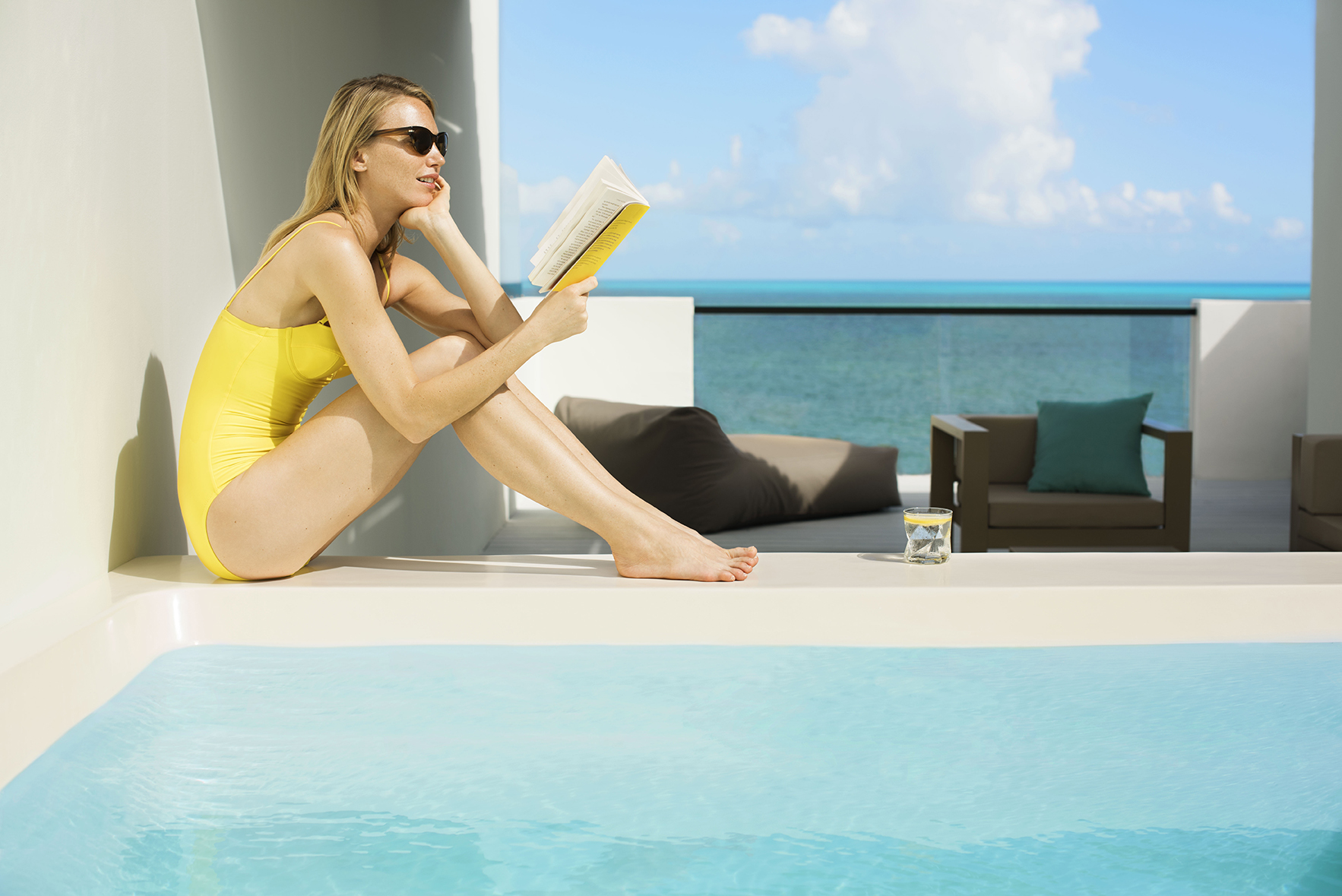 3. Excellence Club Imperial Suite
Saving the best til last, this is the top suite for singles or couples who wish to experience the best of what an adults only vacation can be. With 3400 square feet of space to relax in, this is an extraordinarily large suite that comes in two styles. You can have a two story rooftop option which is an enlarged and improved version of the previous suite category or for the same price you can have a suite that comes with a private pool that is just for you.
Once you select your ideal suite for adults only, then you join the club and can start indulging in the additional benefits and amenities that come with it.
Enjoying the upgraded benefits
So what exactly do you get for being part of this club? What additional upgrades, amenities, and private areas are available for your leisure? We will not mention everything because some things are nice to be left as a surprise but we will show you briefly the main enhancements that you get to enjoy in these adults only areas.
The benefits start making themselves apparent from the moment you arrive. You are welcomed with a private check which is available earlier than usual. Next, there are the private concierge services that cater to your every need so as to answer your every desire with satisfaction. You head up to your upgraded suite to find high end suite inclusions with brand name toiletries, premium liquor options, a Nespresso machine along with fruits and petit fours awaiting your arrival.
You can also open up the complimentary sparkling wine and take a sip as your order your express room service that has enhanced cuisine offerings and then you can schedule your complimentary aqua wellness treatment for your ultimate indulgence and relaxation. It is also worth noting that if you book the Imperial suite option you also get your airport transfers included as part of the premium service.
Whilst this is just a brief overview of some of the general benefits you get to enjoy, it should give you a taste of what Excellence Club is all about in Finest Playa Mujeres. It is a specific category that brings All Inclusive luxury to a new level by upgrading all the inclusions, services, and amenities and provides you with a much more personal and pampered experience.
Privacy in the adults only bars and restaurants
This adults only vacation experience not only comes with exclusive pools for adults only and a private check in and check out but there is also a range of select restaurants and bars where you can enjoy the tastes of a luxury getaway without the interruption of younger guests who might be slightly more boisterous.
Here are the adults only restaurant and bar options that you can enjoy.
Dommo
Enjoy a high end breakfast or dinner in the indoor air conditioned environment or al fresco outside on the terrace. Overlook the garden as you dive into a wide range of cuisine options in a moderately casual setting for grown ups only.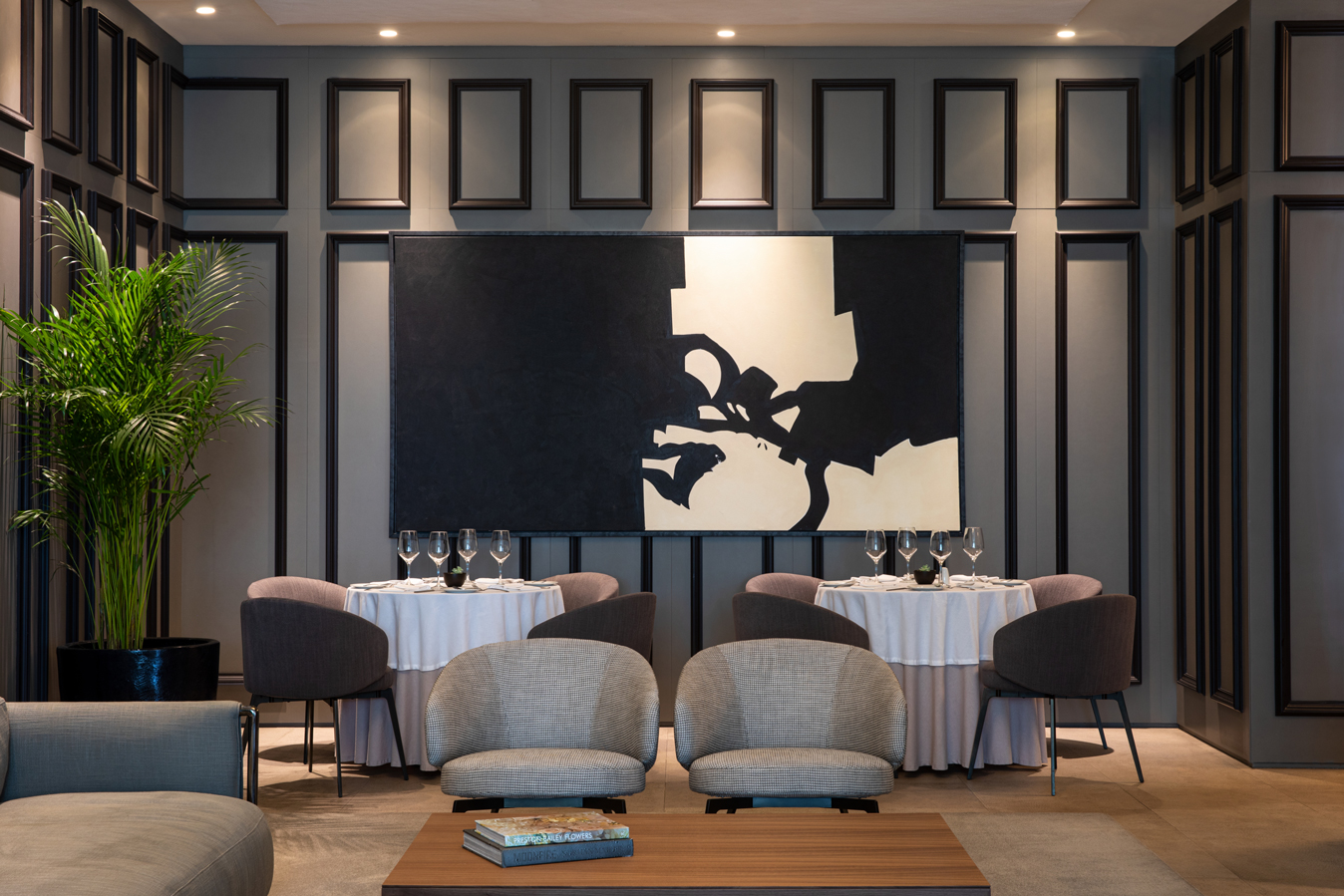 Le Petit Plaisir
Dress up in your finest attire for an evening meal in the romantic setting inspired by Parisian cafes. With a sensational wine selection, some high class cocktails, and traditional french cuisine, this is a place you can visit for that world class vibe and deluxe feel.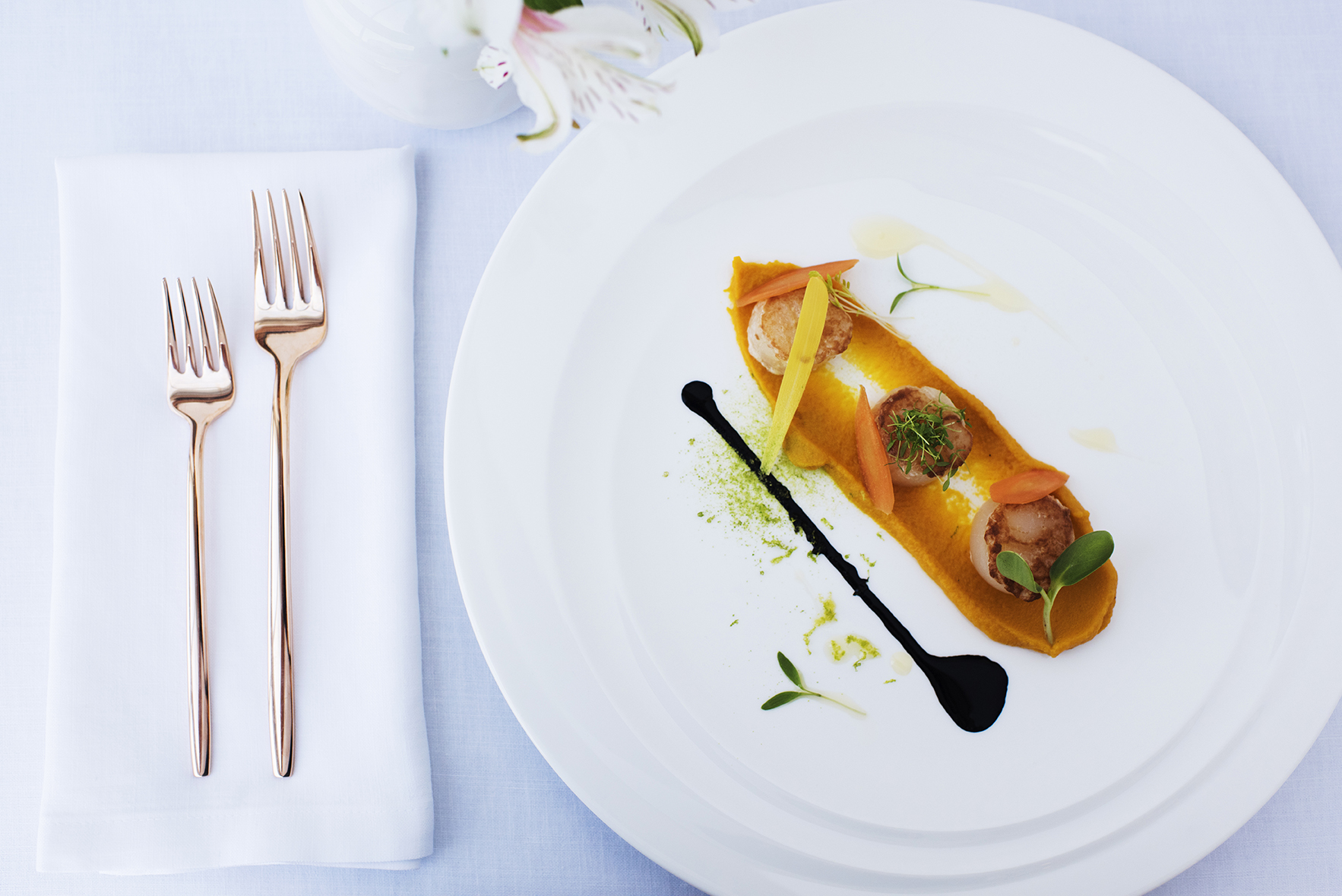 Seaside Bar
This is an exclusive bar only for members of the adults only club where you can enjoy cocktails and Caribbean mixology in an outdoor environment that overlooks the natural beauty of this tropical paradise.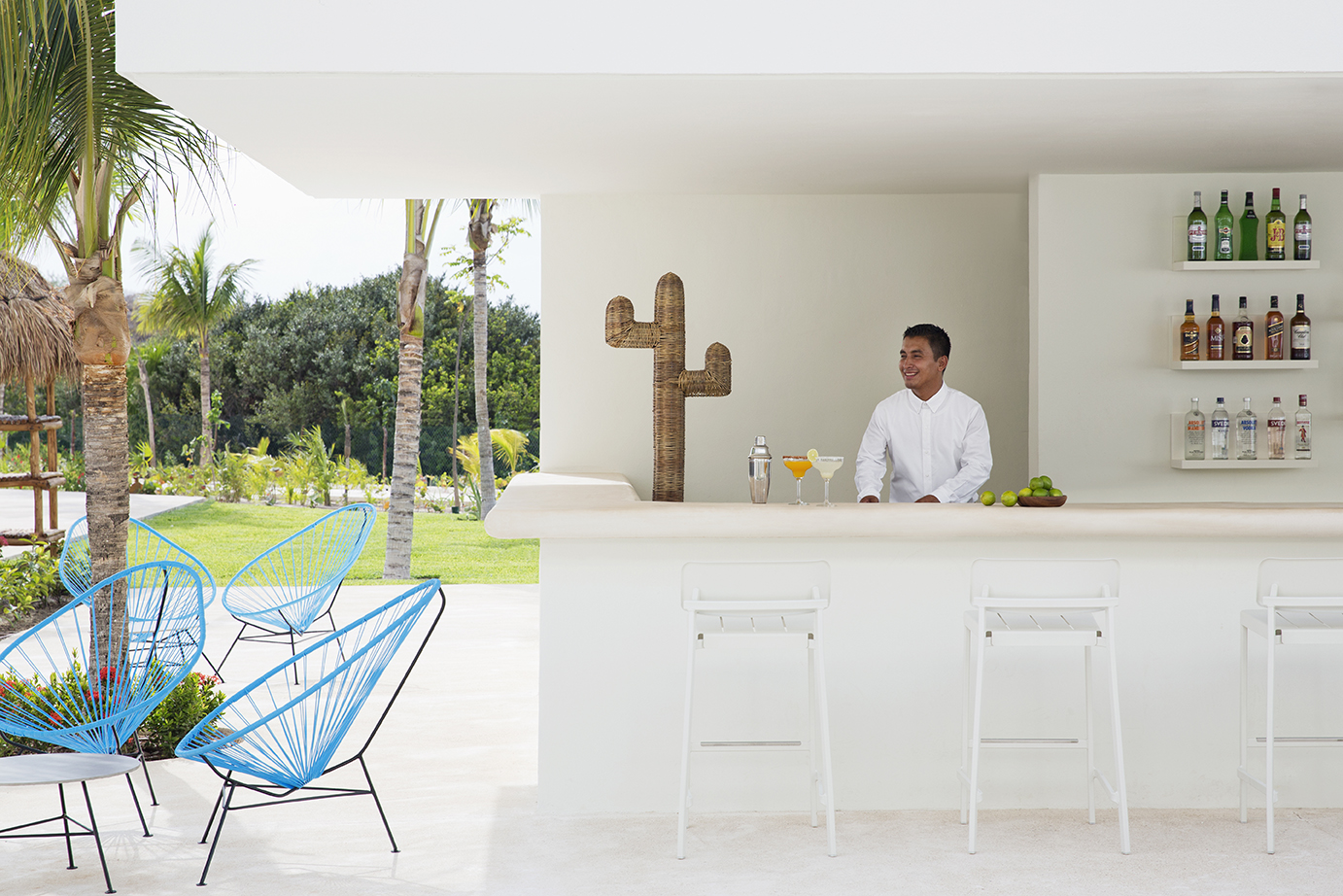 Club Lounge
From early morning to late at night, you have a cozy space where you can retreat to and enjoy premium cocktails, teas, coffees, and more. This is your place to relax, the perfect space to unwind in, and a cozy atmosphere that encourages you to smile.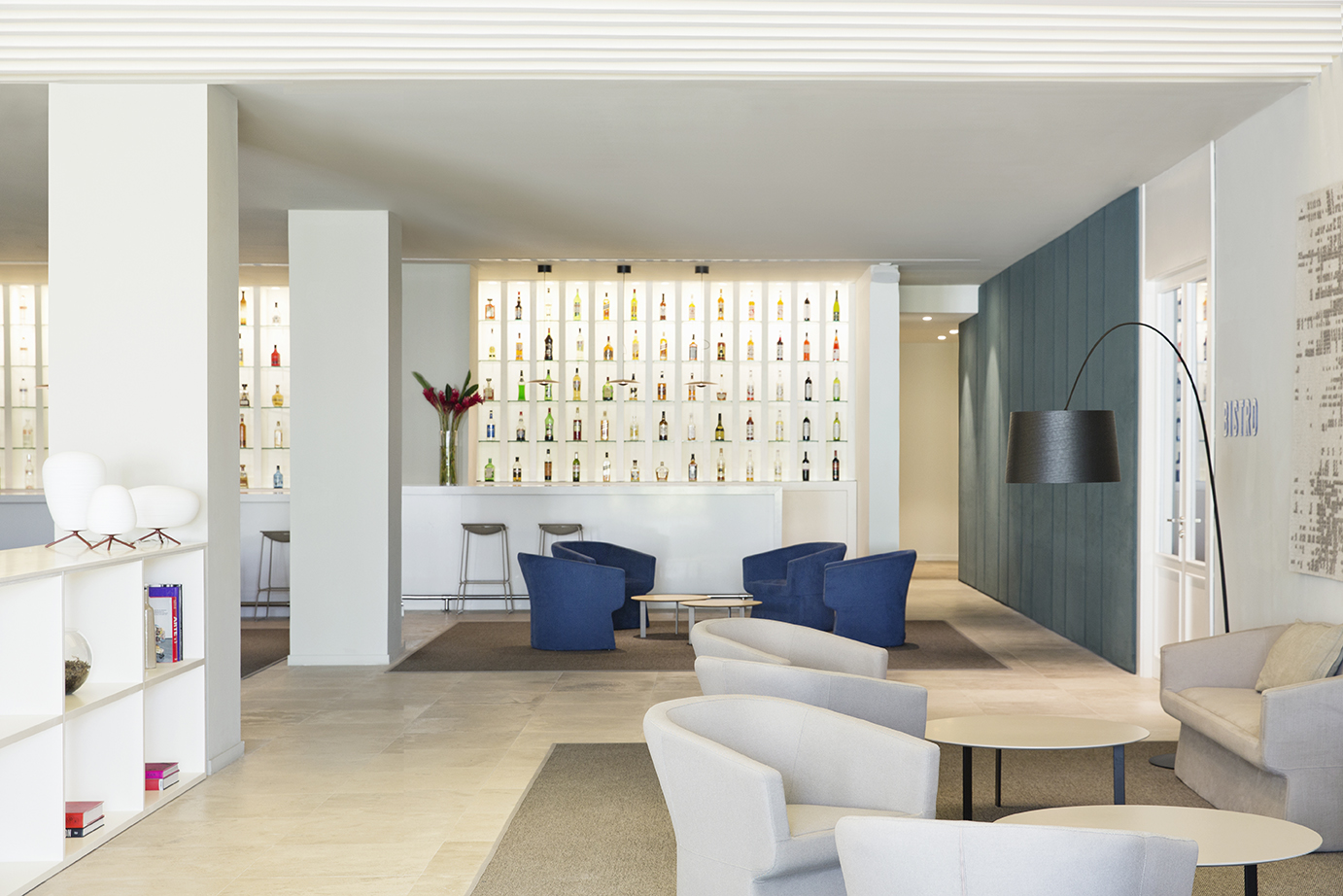 Piano Bar
This high class environment welcomes you to a top tier bar that has some of the best cocktails and drinks options around. Though not exclusive to the club, this is an adults only environment that is worth checking out for a social time with others guests.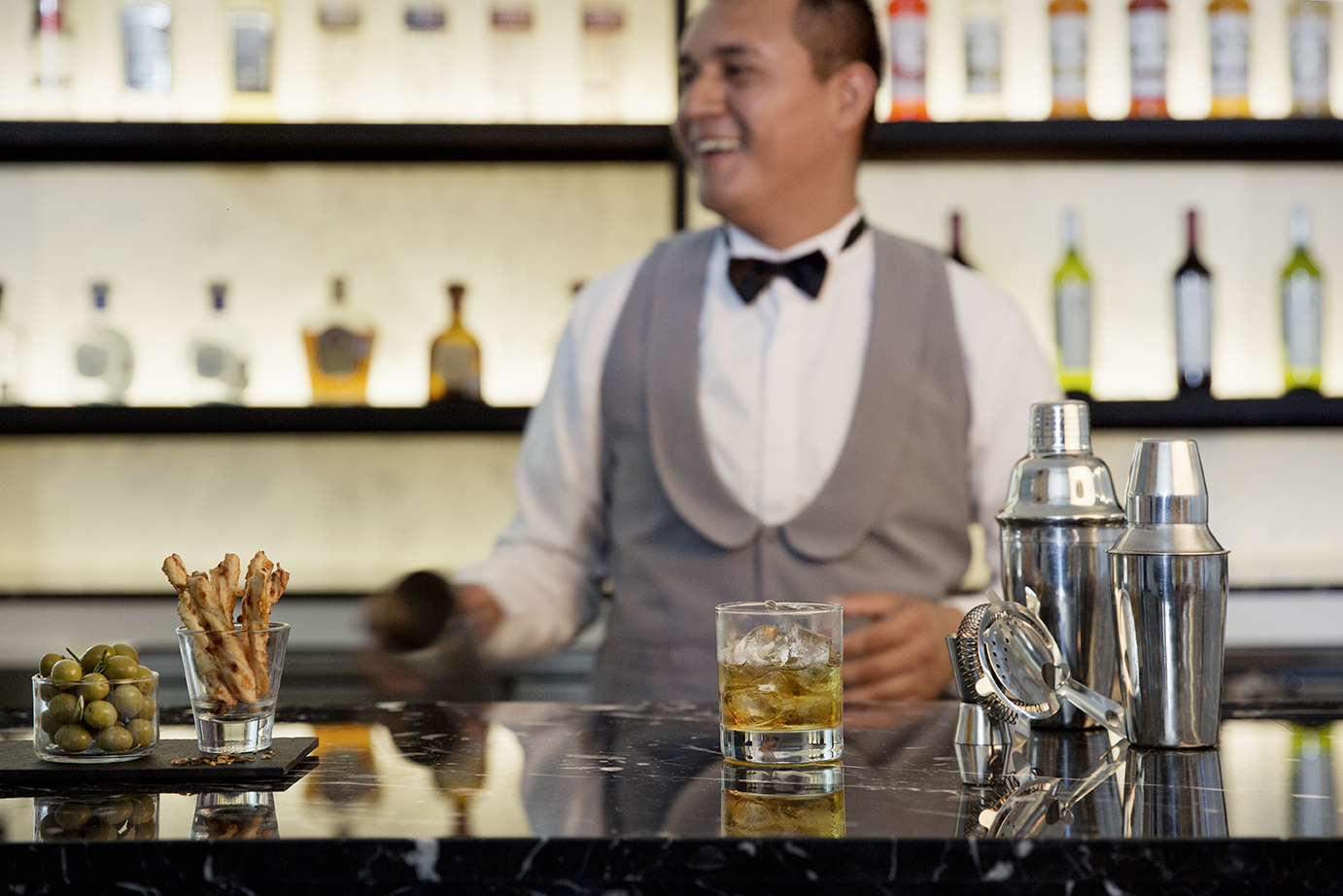 Indulge in uninterrupted exclusivity
Besides the obvious upgrades, high end amenities, exclusive areas, and other enhancements, why might it be worth considering taking a vacation in the Adults Only Excellence Club? Many of the in suite offerings can be attained with the Finest Club all ages upgrade, so what makes the adults only option special?
Take a look at five things that are worth considering for your vacation experience.
1. Enhanced relaxation
When you are looking to get away from your day to day anxieties and enjoy some peace and tranquility, that is best accomplished in a space where there are not any youths to interrupt your recuperation and recovery. Whilst you may still want the young ones to have fun, they can splash around and do so in a separate area while you rest and relax in a setting that puts your restorative ambiance first.
2. Social environment
An adults only vacation is a great way to get to know other couples and singles as it creates the ultimate setting for casual conversation and relaxed introductions. Meet new people on your own terms and talk with others as little or as much as you like in a gregarious environment that adapts itself well to the guest's preferred social interactions. Alternatively, you can plan a trip with your friends and enjoy these areas as part of your time together without having to worry too much about any adult conversations you have and who might overhear them.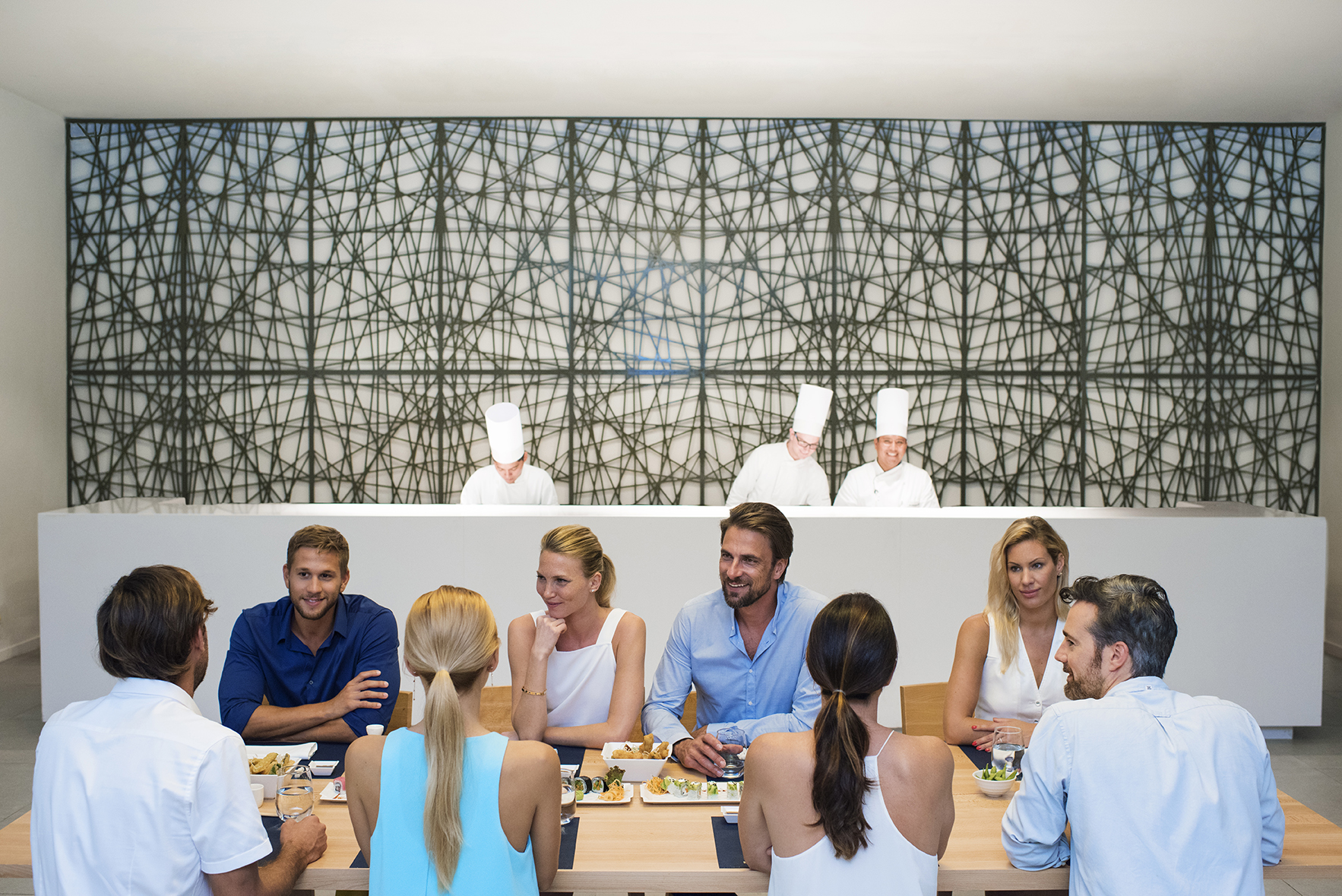 3. Tailored experience
Different kinds of resorts tailor themselves to different kinds of guests. For example, spaces that allow children, have to take into account the kinds of activities and things that they would like to do. Therefore by booking an adults only suite, you can rest assured that every part of your experience is catered to grown up activities, adult enhancements, and other offerings that would only be enjoyed by mature guests. Indeed, this style of vacation is tailored to the sorts of things that you would most love.
4. Grown up tastes
The aforementioned tailoring to adult guests also applies to other aspects of the stay. For example, the cuisine choices and cocktail options. Whilst an all ages area might focus more on the younger audience, you can instead enjoy high end gastronomy and alcoholic beverages that are unique to your palette and you can do so in a space designed with a more grown up feel and design.
5. Romantic ambiance
Whether you want a romantic retreat, are planning on proposing, or want to celebrate a special occasion with the person you love, the ambiance that sets the mood for your romance is exceptionally important. The best romantic vacation is full of exclusive spots where you can enjoy each other's company in privacy, seclusion, and intimacy. By choosing an adults only vacation you can let loose and express your love freely with your partner in an atmosphere that is perfect for enhancing your romantic moments.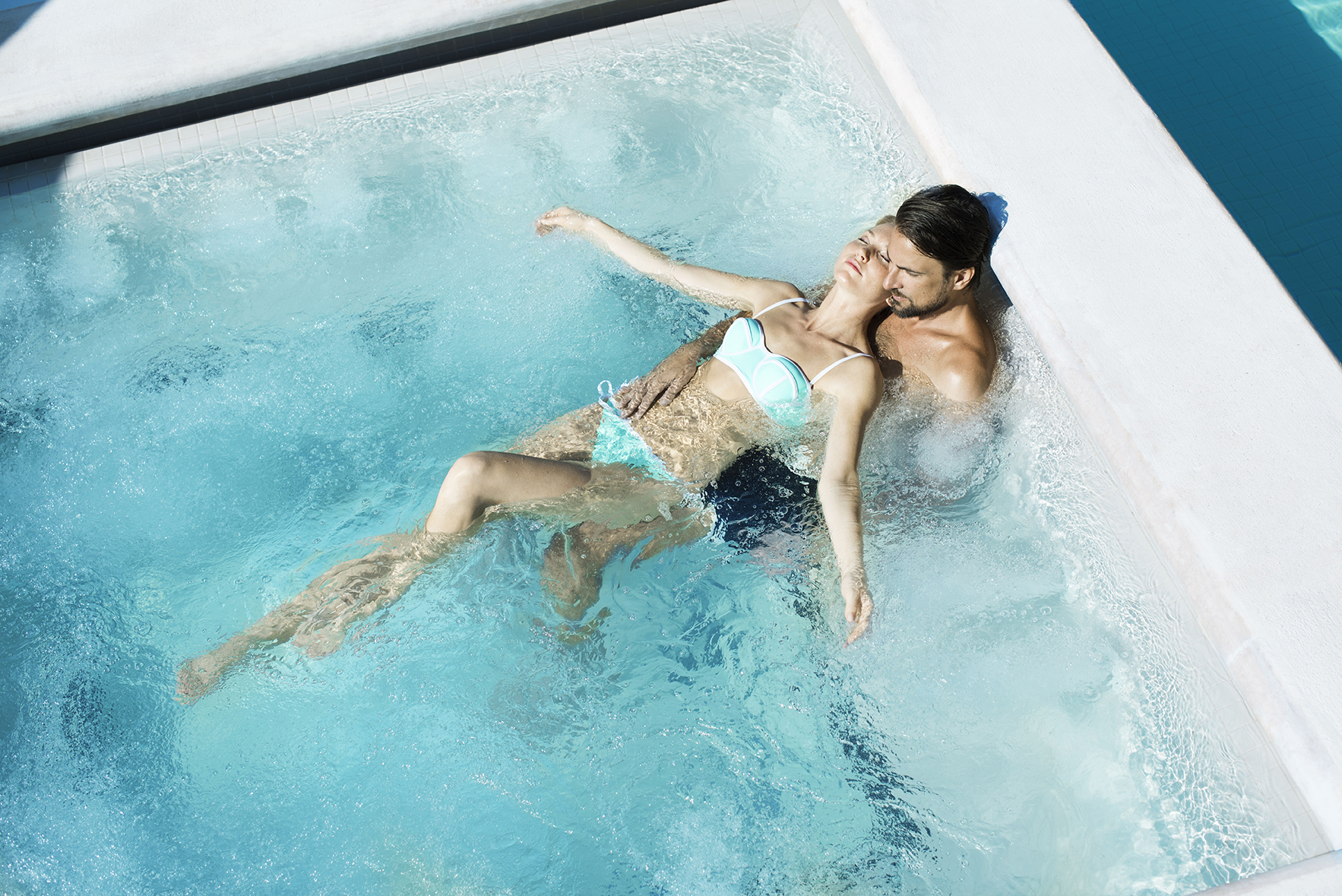 Is an adults only suite upgrade for you?
So, what did you think? Did you discover the best enhanced vacation experience for adults only? Do you want to enjoy an adults only vacation at Finest Playa Mujeres? Well if so, then you can go ahead and book your next break by the beach in an Excellence Club suite so that you can enjoy all the upgraded inclusions outlined in this article.
If you are still not sure, however, whether an adults only or all ages getaway would suit you best, then feel free to review our article that weighs the pros and cons of each option to help you decide.
Whichever vacation style you choose, we hope that you have an upgraded experience full of Extraordinary Moments with the people you love.
---
Tags: Romantic vacations in the Caribbean, Finest Playa Mujeres
Other Articles you may like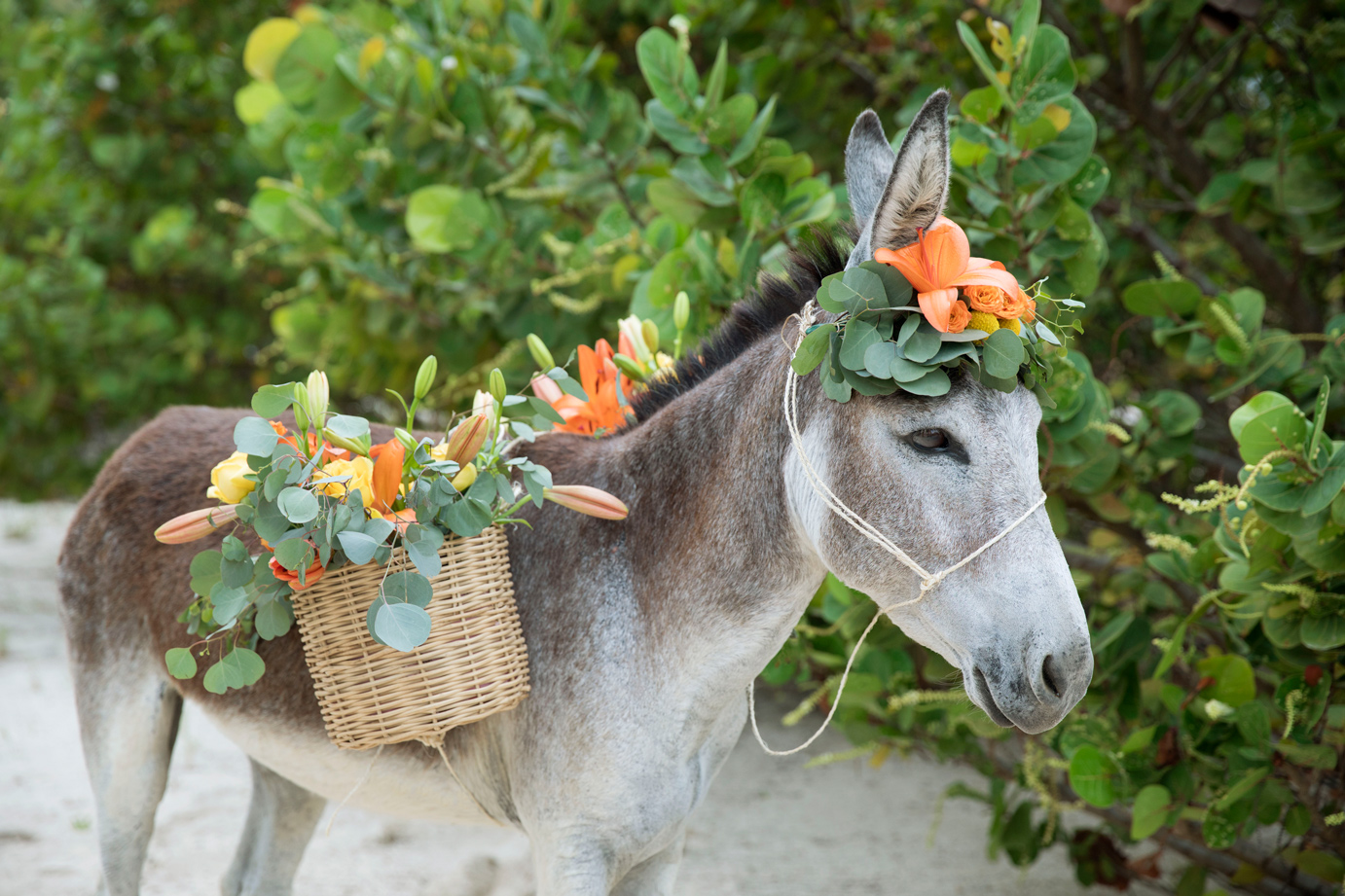 12 of The Best Ways You Can Break Wedding Traditions
Step away from tradition and make your wedding a truly unique experience that does not follow the normal customs and arrangements of a standard celebration.
Read more