Guide to Choosing Bridesmaid Dresses That Compliment The Bride in a Tropical Wedding
Check out all the bridesmaid dress options for your tropical wedding in the Caribbean. Use this guide and select the best dresses for your big day.
Selecting the perfect bridesmaid dresses for your friends and for your perfect big day in the Caribbean is a complicated task full of a rollercoaster of sentiments, tastes, and intricacies to consider.
Whilst some people may already have given you some ideas as to what they think you should choose, this article will go over all the options and details that you should think about before making your final decision so that you can get the ultimate bridesmaid dresses for your wedding day.
Read along and find your perfect style with this amazing guide to choosing dresses!
Consider the colors
The first aspect to consider before we start getting into the style is the color for the group. This is going to set the tone for the wedding and it is going to be one of the primary factors that affects the overall look. Whilst color options are almost limitless, here are a few popular options that you might consider.
Blush Pink
One of if not the most popular color choices for bridesmaid dresses, this light delicate color brings out the elegant beauty of your bridesmaids without bringing in too much contrast from the bride. This pastel color is easy to get hold of and readily available from most vendors making it a very simple choice for easy organization and dress planning.

Burgundy
A color that accentuates the rich deep love of the occasion with wine inspired hues and dark red tones. Best used for floor length wedding dresses for a distinguished and sophisticated wedding look and well suited for luxurious indoor wedding venues such as a ballroom or convention center.

Navy blue
Contrasting nicely with the bride's perfect white dress, this dark blue beauty is well suited for almost any occasion. A great color for strong and powerful women, this formal color is traditionally stylish and evokes feelings of stability, intelligence, and trust.

Sky Blue
A classic color almost as popular as blush pink. Often used in modern weddings and beachfront venues to reflect the beautiful blue backdrops and immerse you in an oceanfront ambiance. A lighthearted and pretty option for a classic contemporary look.

Satin Green
For something a little different, an emerald or shamrock green may be the chic style that matches your needs. Nicely complementing the lush green surroundings of a tropical wedding, these festive fabrics will brighten up your day and make for very unique wedding photos.

Color boards
If you are still not sure about the color then you may wish to start getting some color boards together for the theme of the wedding. This allows you to avoid focusing on the wedding dresses for a moment and choose the overall wedding colors. Then you can use your chosen color palettes to find bridesmaid dresses to fit the theme.
Matching the party
The wedding party involves more than just the bridesmaids. There is also the bride and groom, the groomsmen, the flower girl, the pageboys, and the ring bearer to consider. Most important out of these, however, is the groomsmen who they will be walking side by side with.
Whatever dresses you choose need to fit in with the group and complement the theme, style, and color of the other members of the wedding party. If you already have some of the wedding outfits chosen this may make your selection of the bridesmaid dresses easier since you just have to match them with what is already selected.
However, if not then you need to consider the options for the rest of the wedding party when selecting the perfect wedding dresses for your bridesmaids.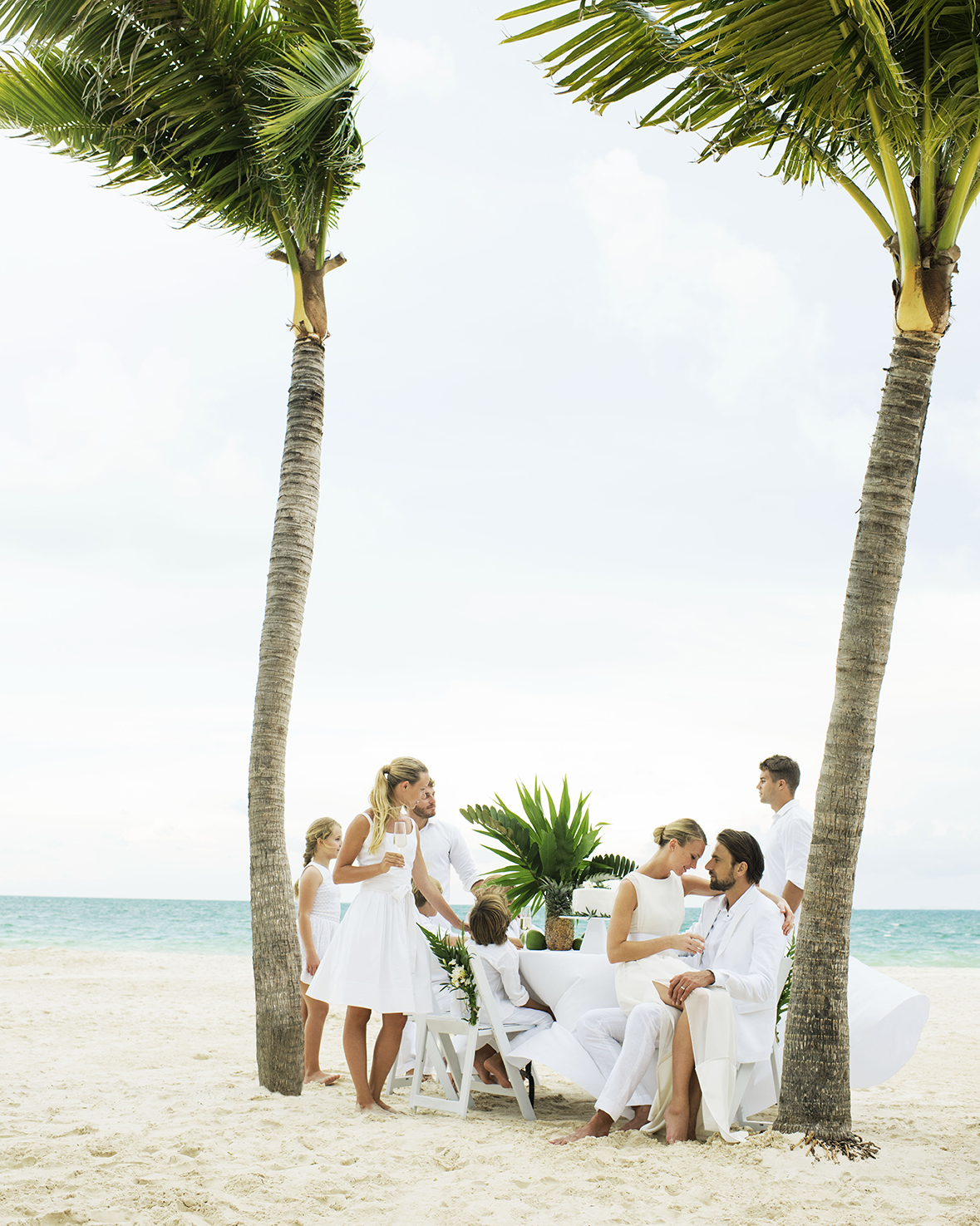 Find a comfortable fabric
If you care for your bridesmaids then it won't just matter how they look but also how they feel. If you are having a tropical wedding in the Caribbean with photoshoots by the beach then you may want to choose some breathable fabrics and comfortable fittings so that your bridesmaids can enjoy themselves to the full during your big day.
One of the best fabrics that has become increasingly popular is Chiffon. This lightweight fabric doesn't cling to the skin, is layered and quite airy. These characteristics make it a great choice for places with warmer weather which definitely applies to the Caribbean.
Choose the right style
Traditionally all your bridesmaids would have the exact same dress style which can be very elegant and fine if all your bridesmaids have similar body types. However, most frequently you will find that your dear friends are not all identical twins.
This is why it may be a great idea to allow for several different cuts and styles so that each bridesmaid can look amazing in the design that suits them best. After all, you want them all to feel and look great with a dress that complements their existing beauty and flatters their form.
A nice option is to have a uniform color code but a different dress style for each bridesmaid. This makes them recognizable as the bridal party but makes each one unique and special in their own way. It also avoids cookie cutter dresses and instead focuses on tailoring the style to match each person's needs and tastes.
Break some traditions
Weddings are known for their ongoing traditions that many feel that they have to cling to. This is also true in the Caribbean. Either by trying to copy the traditions of the tropics or by bringing your hometown traditions with you, it is easy to fall into the trap of doing something just because people expect you to.
Another way to do things is to create the wedding that you want irrespective of whether it is traditional or not. Here are a couple of examples you might consider.
Different is daring
When you think about bridesmaids, uniform colors and formal attire may be the first thing that comes to mind. That is fine. However, this is your wedding and no rules say that it has to be that way. What if each of your bridesmaids had a different color dress?
You could include a rainbow of colors, styles or looks in your bridal party and though it would be nice to have them all match your color board, you can really do anything you want. Would you prefer them all to be in slightly more casual attire? Think about what you would find most memorable and most enjoyable and stick to that idea.
Flashy is fine
There is an unfortunate long standing tradition of choosing slightly uglier dresses for the bridesmaids so that the bride can be the star of the show. This may not be the kindest option and really it just makes your wedding look less beautiful.
Instead of worrying about whether the bridesmaids outshine the bride, you could let them go as flashy and fabulous as they would like and let them all shine together. This creates incredible photos and not only will your bridesmaids be happier for it but they will make your entire wedding glow with radiant beauty. Rather than choosing dresses that simply do not work, find bridesmaid dresses that compliment the bride.
Think about your budget
When searching for bridesmaids dresses there may be a budget that has to be kept in mind. First of all, you need to answer the question regarding who will be paying for the wedding dresses. If you are buying them then you likely know your own budget but if the bridesmaids have to buy their own dresses then it may be kinder to select options that are slightly more cost effective since you may no necessarily know their financial capability.
Keeping the dresses at an accessible cost will make it easier for your bridesmaids to be a part of your wedding and to embellish their look with more expensive shoes, jewelry, and more.
Plan ahead
Once you have considered all the options its time to start your search for the best bridesmaid dresses for the Caribbean. But how much time do you need to make all the arrangements? Well, considering that even when purchased they may need adjustments, alterations, and changes it is best to give yourself as much time as possible.
A recommended time of at least six months is ideal so that the funding for the wedding dresses can be gathered, the dresses can be purchased, the outfits can be adjusted and everyone can make sure that they have everything else in order for their bridesmaid duties.
So why not start now? Go ahead and start choosing your brilliantly beautiful dresses for your bridesmaids taking into account all the options and details that you have read about today.
---
Tags: Planning your wedding in the Caribbean, Romantic vacations in the Caribbean
Other Articles you may like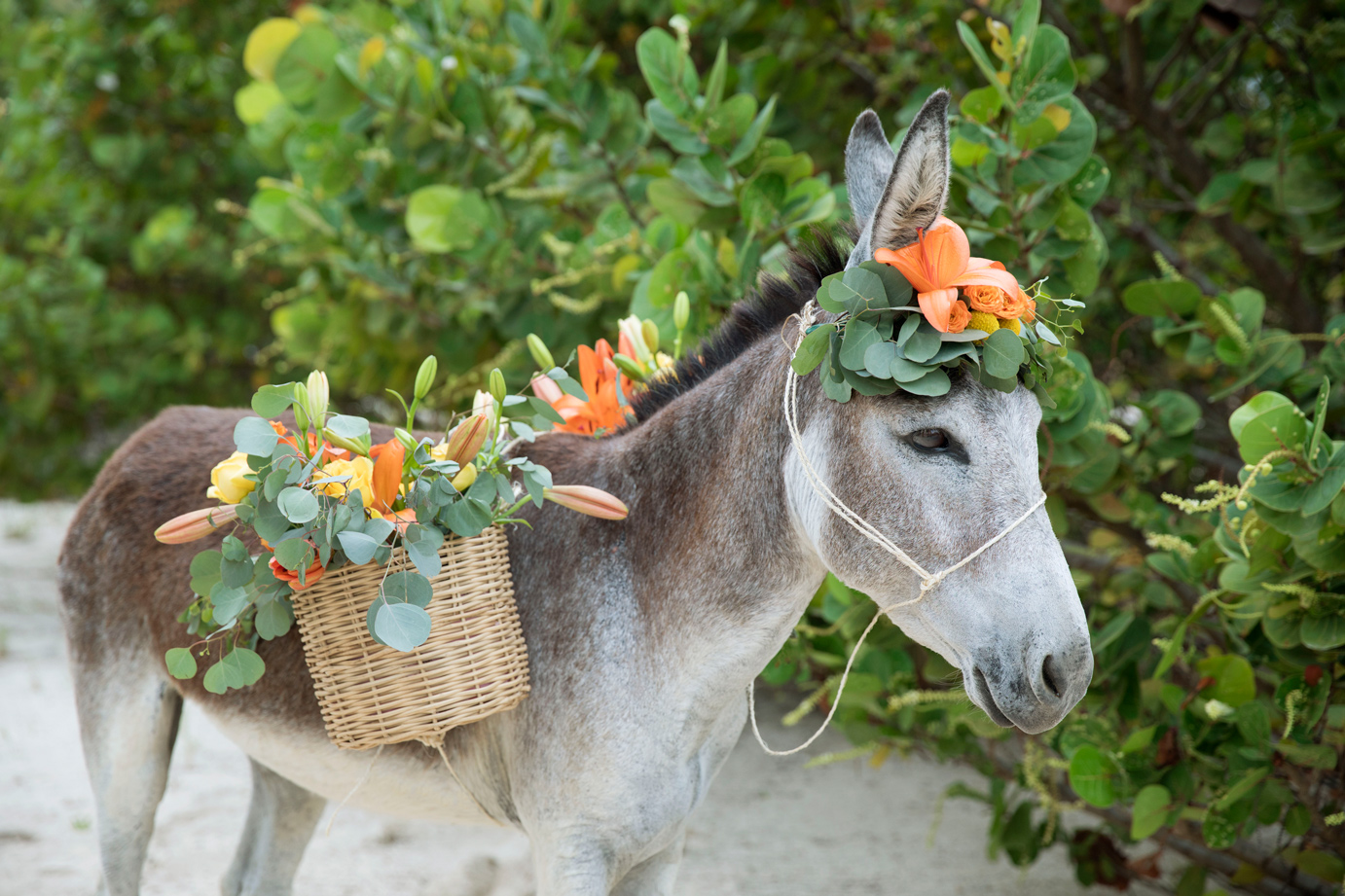 12 of The Best Ways You Can Break Wedding Traditions
Step away from tradition and make your wedding a truly unique experience that does not follow the normal customs and arrangements of a standard celebration.
Read more