How to Choose a Venue in a Luxury Resort For Your Caribbean Wedding
The top tips on selecting the best venue for your dream Caribbean wedding in one of our All Inclusive resorts so you can plan for the perfect day.
Your wedding day is not just any day. It is the moment where you and your soulmate tie the knot and seal the bond of your love for all eternity. It is a wonderful occasion that deserves to be celebrated in the best way possible.
Therefore, the venue you choose for your ceremony is going to be a big decision to make, and to help you select the absolute perfect option for your big day we have put together this little guide.
Keep reading and learn what sorts of things you should keep in mind when booking your venue and what questions you should ask throughout the selection process.
Check out the resort venues
First and foremost you need to see what sorts of venues your luxury resort offers. Obviously, they can send you photos and information but nothing beats seeing it firsthand. Take a trip to your Caribbean destination and see what they have.
Most All Inclusive resort venues can be boiled down to three types of locales:
Gazebos

Terraces

Ballrooms
However, you can also review the venue options in Finest Playa Mujeres as well as the wedding venues in Finest Punta Cana by going online. This is not equivalent to visiting the location but it will give you a starting point to know what is available.
What time of day are you going to tie the knot?
The next thing to consider is the time of day at which you want to get married. This can make a big difference because if you are looking to get hitched during the peak of the midday sun, then you may want somewhere less exposed or in a cool indoor environment.
On the other hand, if you would like to get married as the sun is going down and as the stars come out, then you might want to think about how chilly the evening might become in your respective attire and what sorts of lighting the venue might require.
Consider your aesthetic vision
Your wedding day is tailored to match your dreams. This means that the style and decorations should be to your tastes. This is especially important to think about as you choose your venue because every location has a very different feel and look.
If you want a beautiful beach wedding then you may want something with more natural vibes and elegance. However, if you go for the indoor ballroom or a terrace wedding then it may be better suited to a more refined and opulent style.
How do you want your wedding photos?
You can always take photos as a couple with the bridal party in other locations. However, as the bride walks down the aisle, you may need to think about where the Seasons Photo Studio cameraman will be standing and what will be captured in the scenery behind the bride.
Then from the opposite side as the bride and groom kiss at the end of the ceremony, this is likely a moment that you would want to capture. What lies behind you and the officiator of the ceremony will be immortalized in a photo forever.
Think about the guest list
Another point to ponder is the size of your wedding. When you see a wedding venue it will likely be an empty space ready to be decorated and filled with seating. This is where you may have to use your imagination a bit to think about how many seats would comfortably fit in the space so that you choose the right location.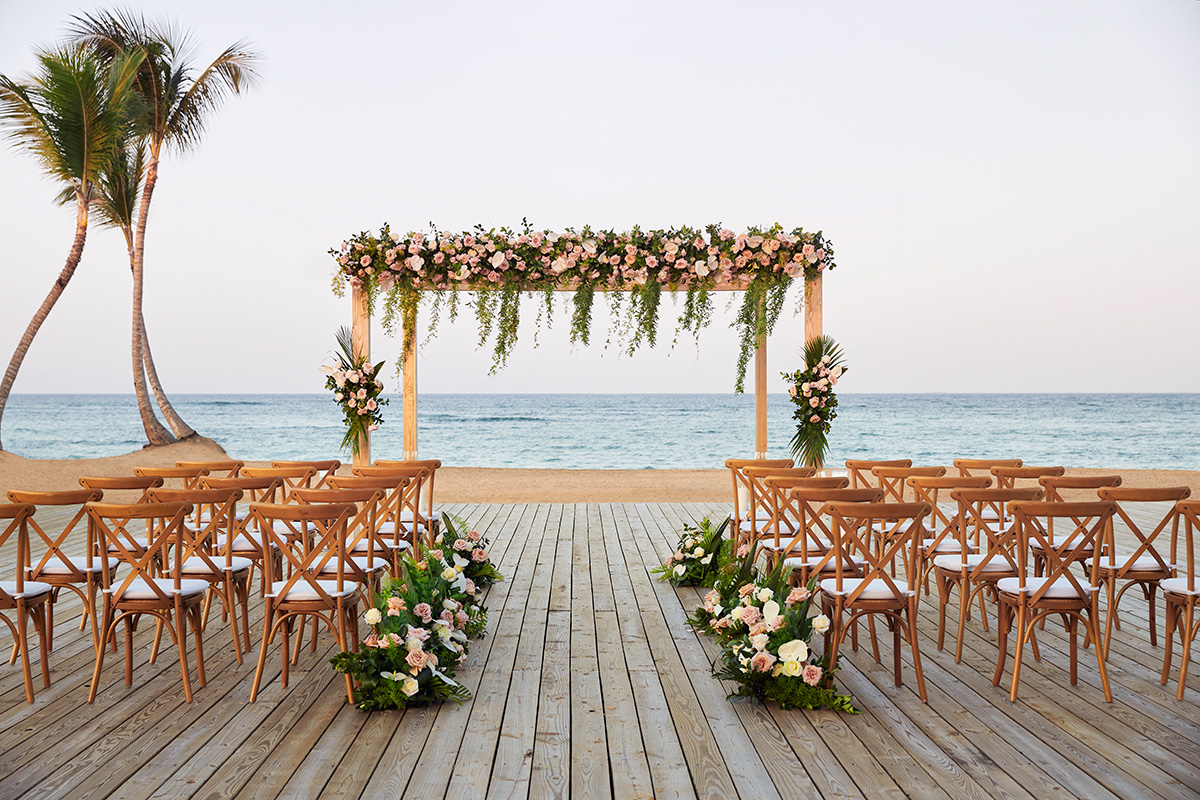 On the other hand, if you pick an enormous venue and there is only a couple of people coming to see the wedding ceremony then it might look a little odd to have just a couple of seats within a gigantic space.
Check the venue availability
This is another way to narrow down your choices. Wedding venues in the Caribbean are highly sought after and are often booked in advance. This means that if you do not plan your wedding ahead of time you may have fewer options to choose from.
Before you get your heart and mind set on a specific venue, check that it is available for the date that you would like to get married on.
Examine the accessibility
Resort venues are usually made with clever planning and design in mind. However, you should still check it out for yourself and consider the accessibility of the venue and the surrounding amenities. For example, where will the bridal party enter? Will it present any issues for the wedding dresses or possibly cause them any damage upon entry?
You may also ask, where are the nearest bathrooms and how disruptive would it be for someone at the wedding to use those facilities during the wedding? What if someone arrives late, where will they come in from?
Choosing a venue with good accessibility ensures a smooth occasion.
What to do if you are still not sure
It can happen that you review all of these tips and consider all the options but you still do not know which venue would be best for your big day. Do not worry, that is absolutely fine. This is why Finest Resorts have dedicated wedding professionals committed to helping you make your perfect wedding day in the Caribbean.
For additional assistance for your wedding, you can simply contact the weddings team and they will be happy to answer any questions you have and guide you throughout the selection process to help you choose the venue that best suits your needs and vision.
---
Tags: Romantic vacations in the Caribbean, Finest Playa Mujeres, Finest Punta Cana, Planning your wedding in the Caribbean
Other Articles you may like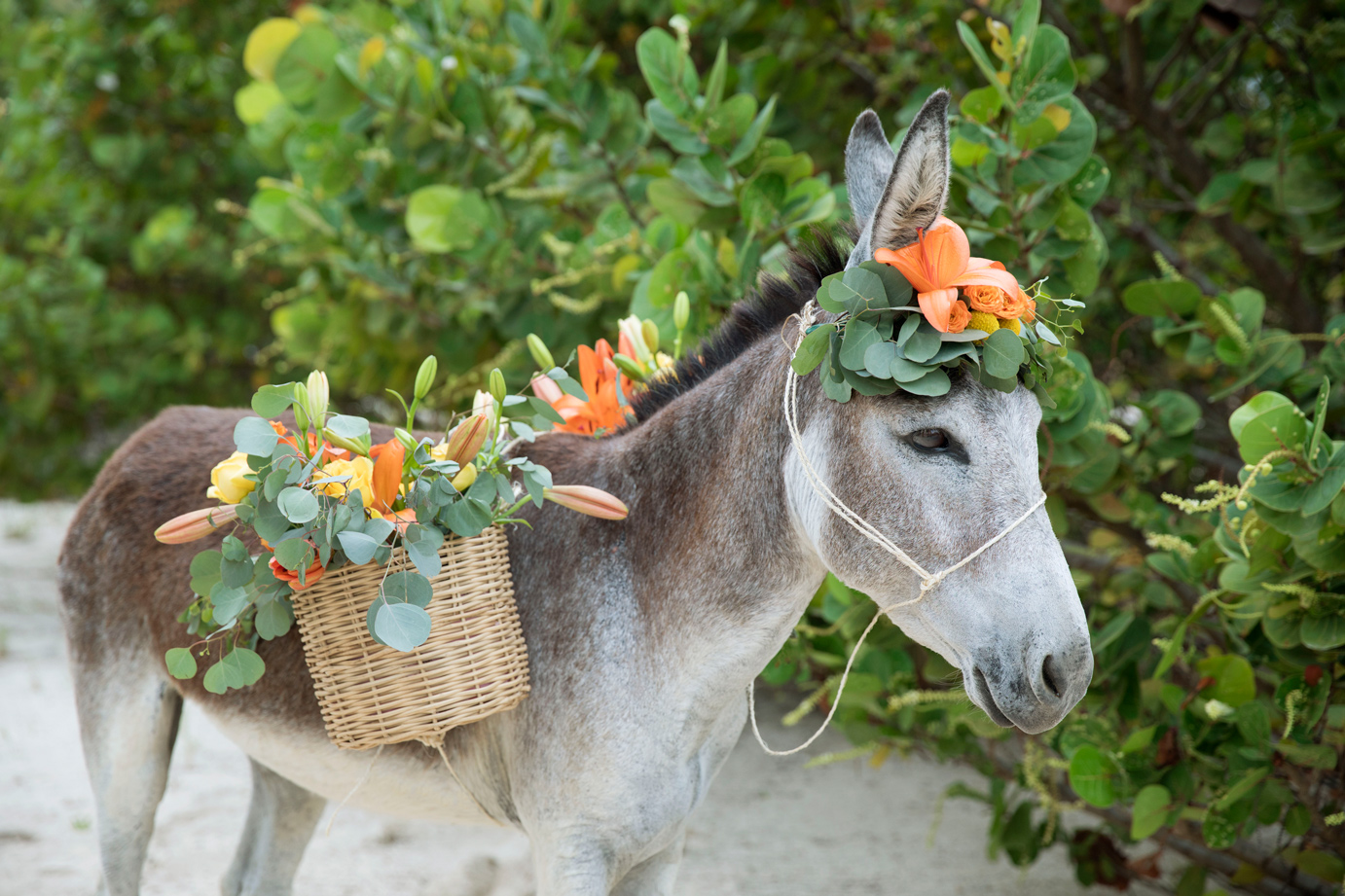 12 of The Best Ways You Can Break Wedding Traditions
Step away from tradition and make your wedding a truly unique experience that does not follow the normal customs and arrangements of a standard celebration.
Read more