Experience ONE Spa in Playa Mujeres: An Oasis of Ultimate Relaxation
Discover a true luxury spa in the Caribbean with the facilities, treatments and relaxation remedies of ONE Spa in Finest Playa Mujeres.
When you want real relaxation and a place where you can truly unwind, there is no better place to visit than ONE Spa in Finest Resorts. As the ultimate haven for your indulgence, this luxury spa provides you with an escape from busy life where you can connect with the planet and find your sense of tranquility.
Come and explore everything that this stunning spa in the Caribbean has to offer for your next tropical vacation.
Explore the ONE Spa facilities
Whilst wonderful services and treatments do matter, they would not be possible without exquisite facilities. Here is a complete rundown of each area of ONE Spa.
ONE Spa areas
Concierge desk: Receive personalized assistance from the spa concierge and get a bathrobe, towel, and sandal service.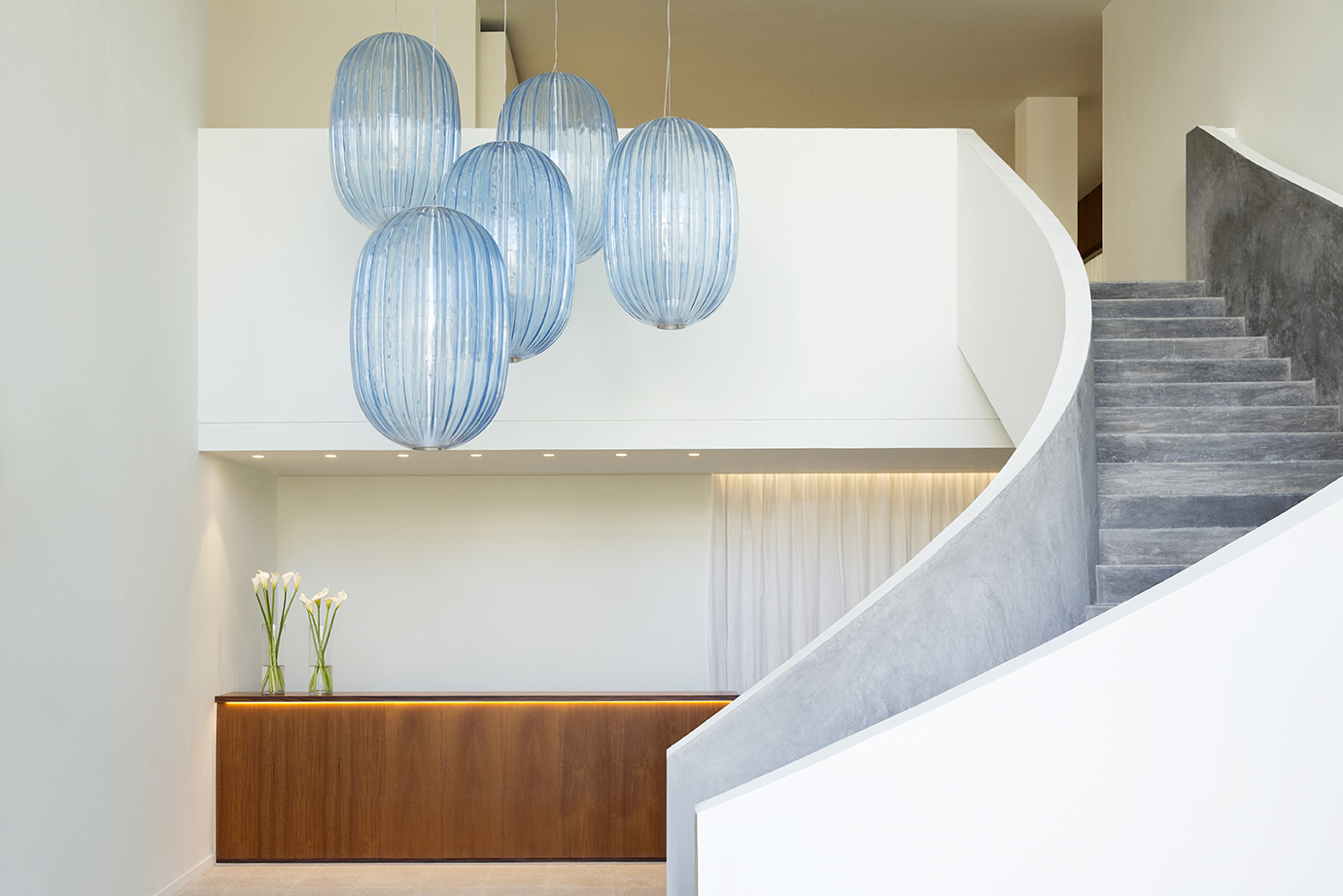 One Spa Bar: Revitalize your energy at the spa bar with fresh fruit and enlivening liquid refreshments for your delight.
Dressing rooms: Get the privacy you need in a dedicated space where you can get changed and shower.
One Spa Boutique: Take a stroll through our ONE Spa shop with exclusive boutique items for sale for your convenience.
Fitness center: Make use of the extensive fitness equipment and wellness classroom for an active vacation with plenty of exercise.
ONE Aqua
Hydrotherapy pool: Enjoy wellness in the water with swan and waterfall high-pressure water hoses.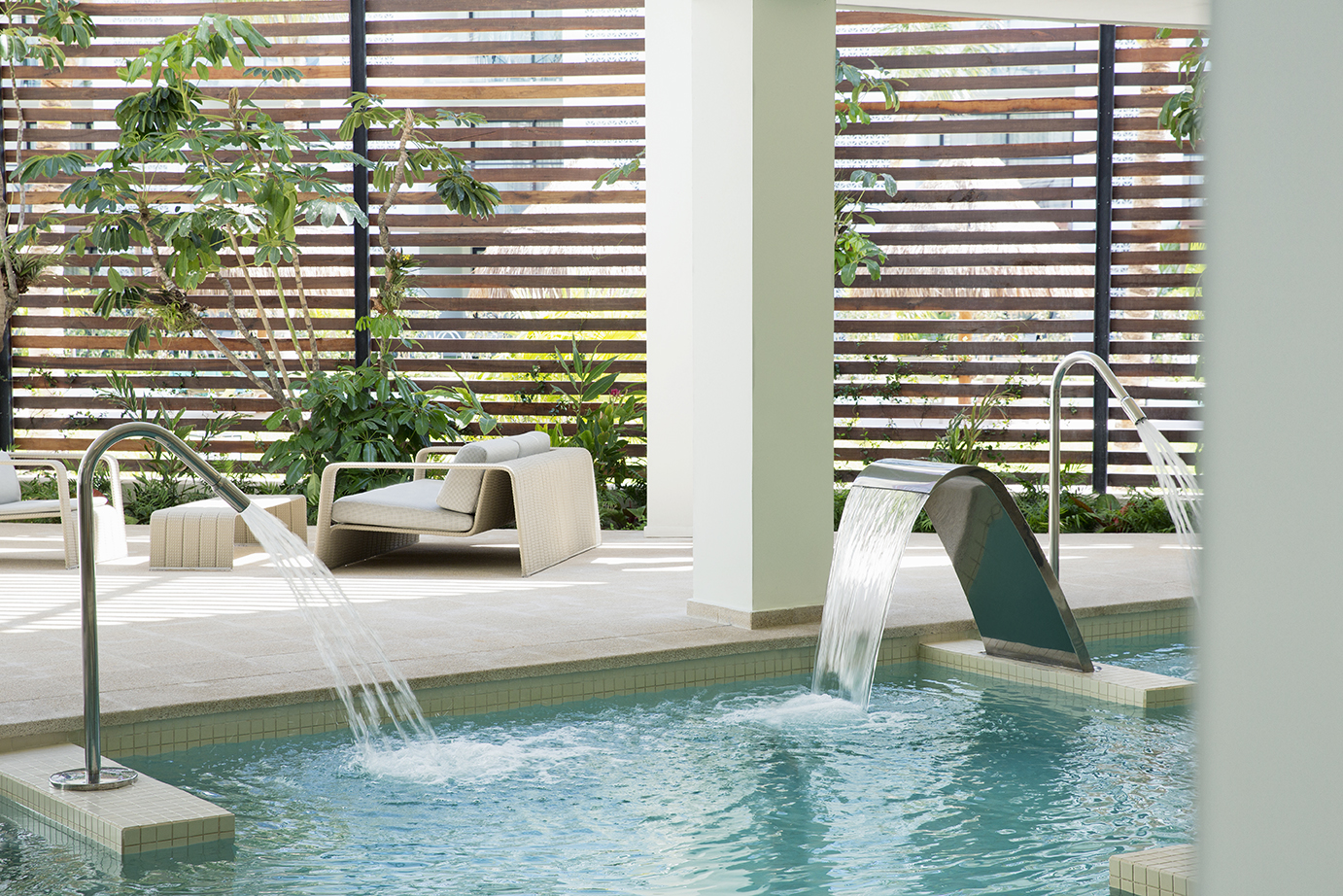 Bubble massage lounger: Lay back in a comfortable lounger where strategically placed jets give you a hydro massage.
Temperature contrast walk: Immerse in contrast therapy where varying water temperatures can provide a host of mixed benefits.
Double massage beds: Why enjoy ultimate relaxation alone when you can enjoy it side by side with someone you care about?
Cold-plunge pool: Refresh your senses by plunging into the crystal clear cold waters of this invigorating pool.
Swedish saunas: Hot rocks, wooden interiors, and dry heat will warm you up and leave you relaxed and well rested.
Steam bath: Cleanse your skin with a trip to the steam bath where you can immerse yourself in the humidity and enjoy the cool water fountain.
Ice treatment room: Cool those heated muscles and strengthen your immune system with an ice cold room of renewal.
Sensations shower: Use the contrasting water pressures to experience the aqua sensations for both mental and physical indulgence.
Scottish shower: Heat up your system with a hot shower followed by a cold rinse to alternate between the temperatures for your body's benefit.
Cuban shower: Experience a rustic style shower with an overhead container that immerses you in a torrential downpour of water all at once.
Tropical rain showers: Large smooth drops of water tap against your skin as you are submerged in a tropical ambiance of sensory satisfaction.
ONE Spa rooms
Relaxation area: Unwind in peaceful serenity and ultimate comfort with swaying and water lounge beds.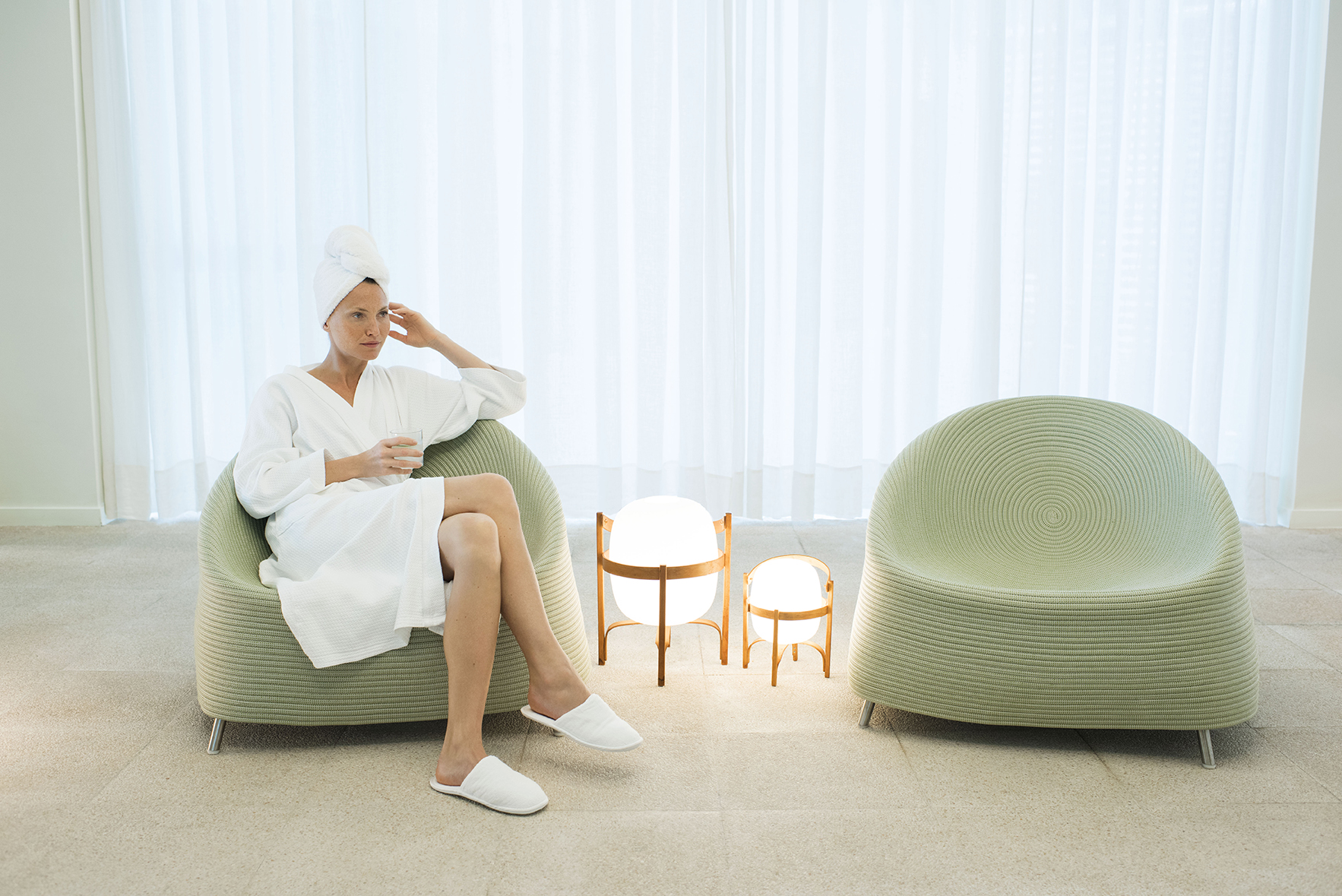 Spa suites: Enjoy high end relaxation in private areas with a mud bath, hydrotherapy tub, shower, and treatment room.
Treatment rooms: The spots for your personalized treatments both indoors and outdoors by the ocean.
Hair and beauty stations: Take a break and enjoy a pedicure or manicure or go to the hairdresser station for your haircut and wash.
Kid's spa: This luxury spa also accommodates the little ones with an area for them and a family massage room.
Choose your treatments
So what sort of treatment, therapy, or ritual should you enjoy in ONE Spa? With such a wide array of options to choose from, you are sure to find something that suits your needs, desires, and tastes.
For a full list of what is available at ONE Spa in Finest Playa Mujeres, you can explore both spa menus before you visit. This allows you to get a good idea as to what unique massages, facials, scrubs, body wraps, therapies, and other treatments are available and to also take the time to book these treatments in advance.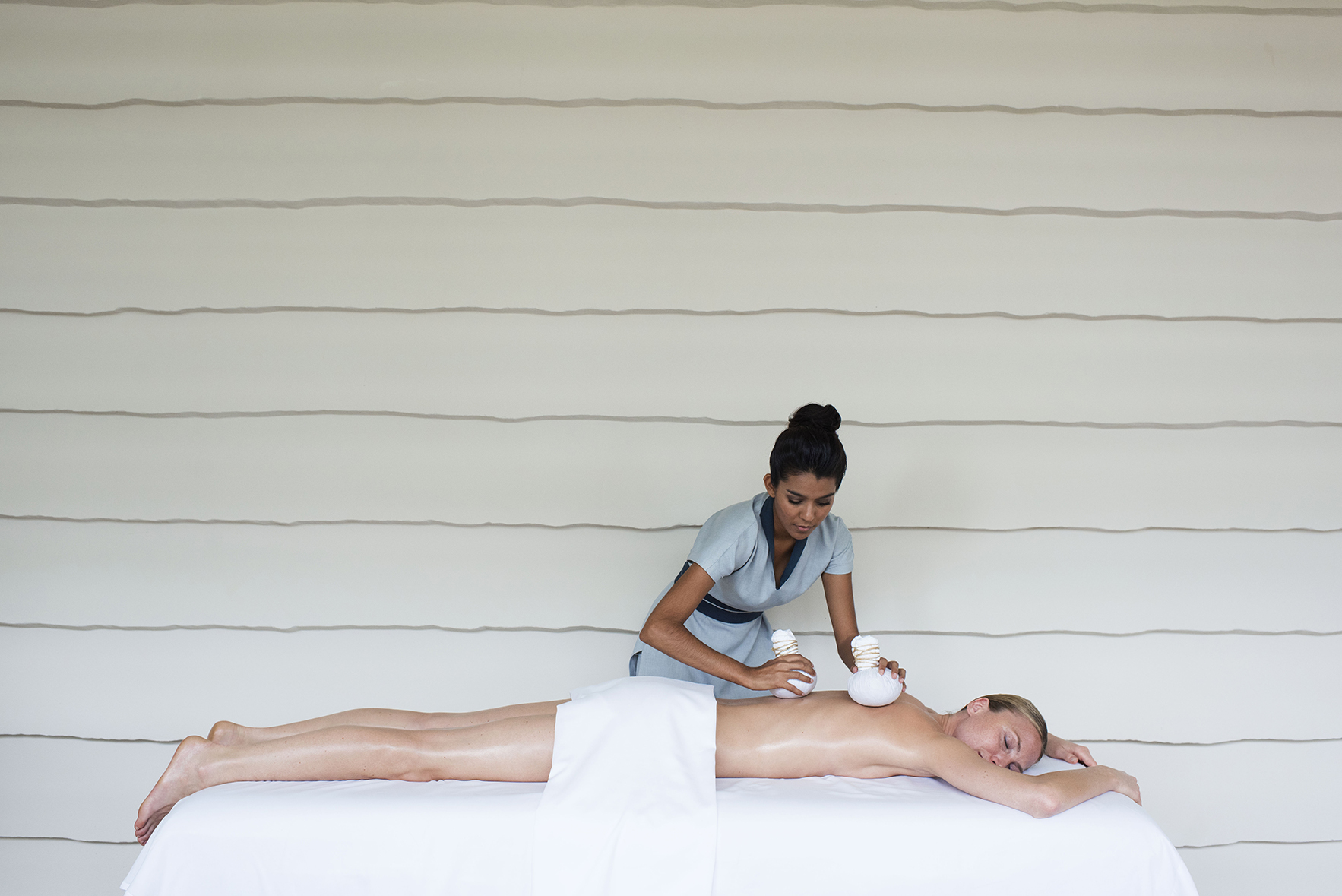 But what if you see this large list of modern and traditional therapies and you just do not know what to reserve? Well, do not worry, because the staff at the ONE Spa concierge desk will be happy to walk you through all the options so that you can pick the ideal treatment for you or those traveling with you.
Special ONE Spa offers
Although they do not stack, there are quite a great number of ways to get interesting discounts and complimentary offers for your spa treatments in ONE Spa. Let us dive into these now so you can get the best deals on your delightful luxury spa experiences.
Weddings and spa treatments
If you are looking to get married in Finest Playa Mujeres then not only should you review the Brides spa carte but you may want to consider an Excellence Wedding Package which will give you 15% off all your spa treatments.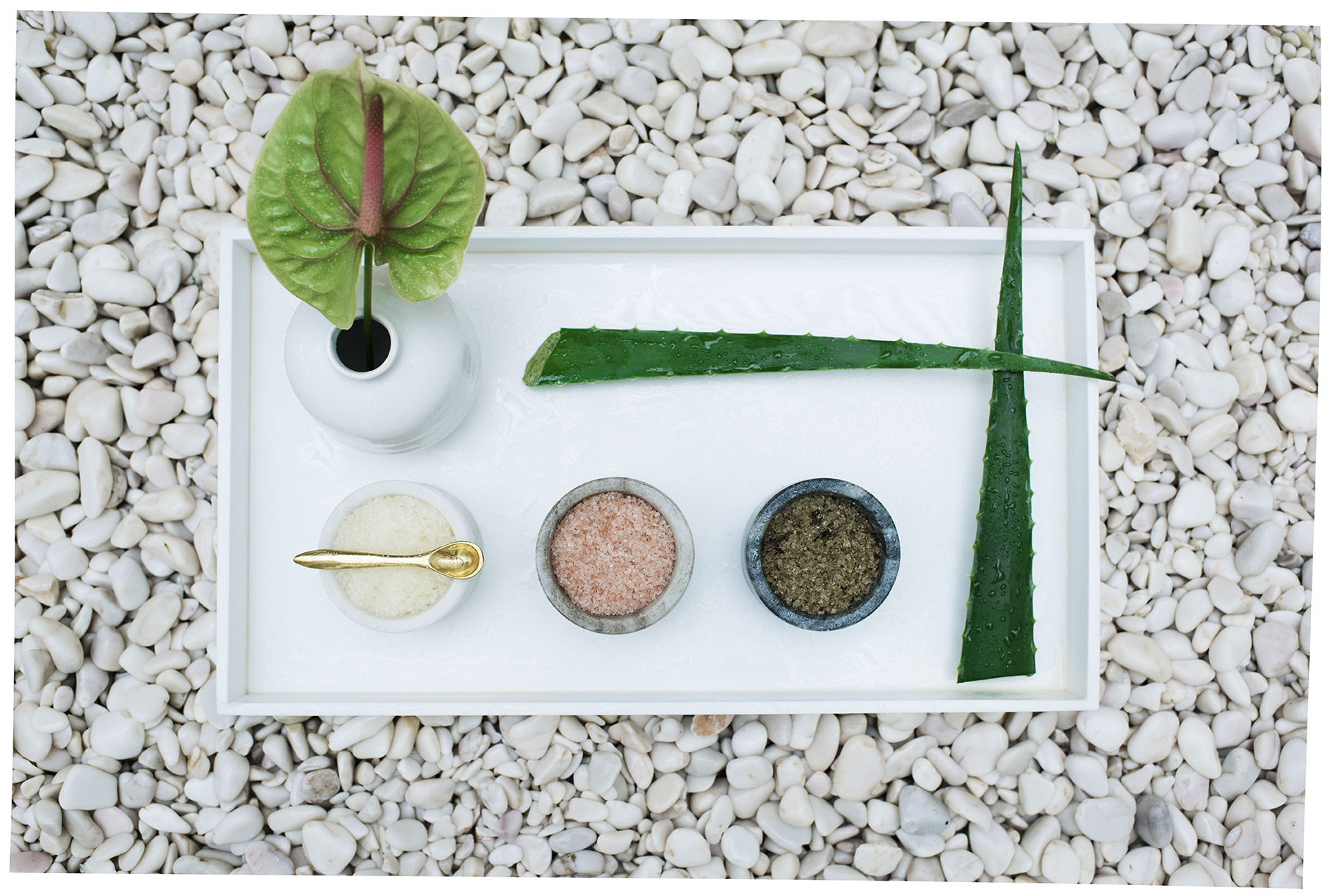 On the other hand, you can upgrade to an even better option with the Excellence of Love Package which will not only give you the 15% off spa treatments but will also procide you with the brides hairstyling and makeup for the ceremony. However, if you want to enhance the occasion even further you can go for the Gold Excellence Wedding Pakcage which offers the aforementioned benefits with a complimentary Duet Balance massage for the bride and groom.
Honeymoons and anniversaries
If you are within the time frame to celebrate your honeymoon or anniversary then you can take advantage of one of these unique packages that will provide you with 15% off your spa treatments. However, with an upgrade to the Excellence Honeymoon or Excellence Anniversary package you can both also enjoy a 40 minute Look Inside ritual massage.
Suite selection and ONE Spa
You can even enjoy some spa experiences based on the type of suite you book. For example, if you reserve a suite within the Finest Club or Excellence Club suite category, then you can enjoy one Aqua hydrotherapy treatment per person per stay as long as they meet the age requirement.
On the other hand, if you decide to live it up and book an imperial suite then you can enjoy unlimited hydrotherapy access throughout your stay in Playa Mujeres.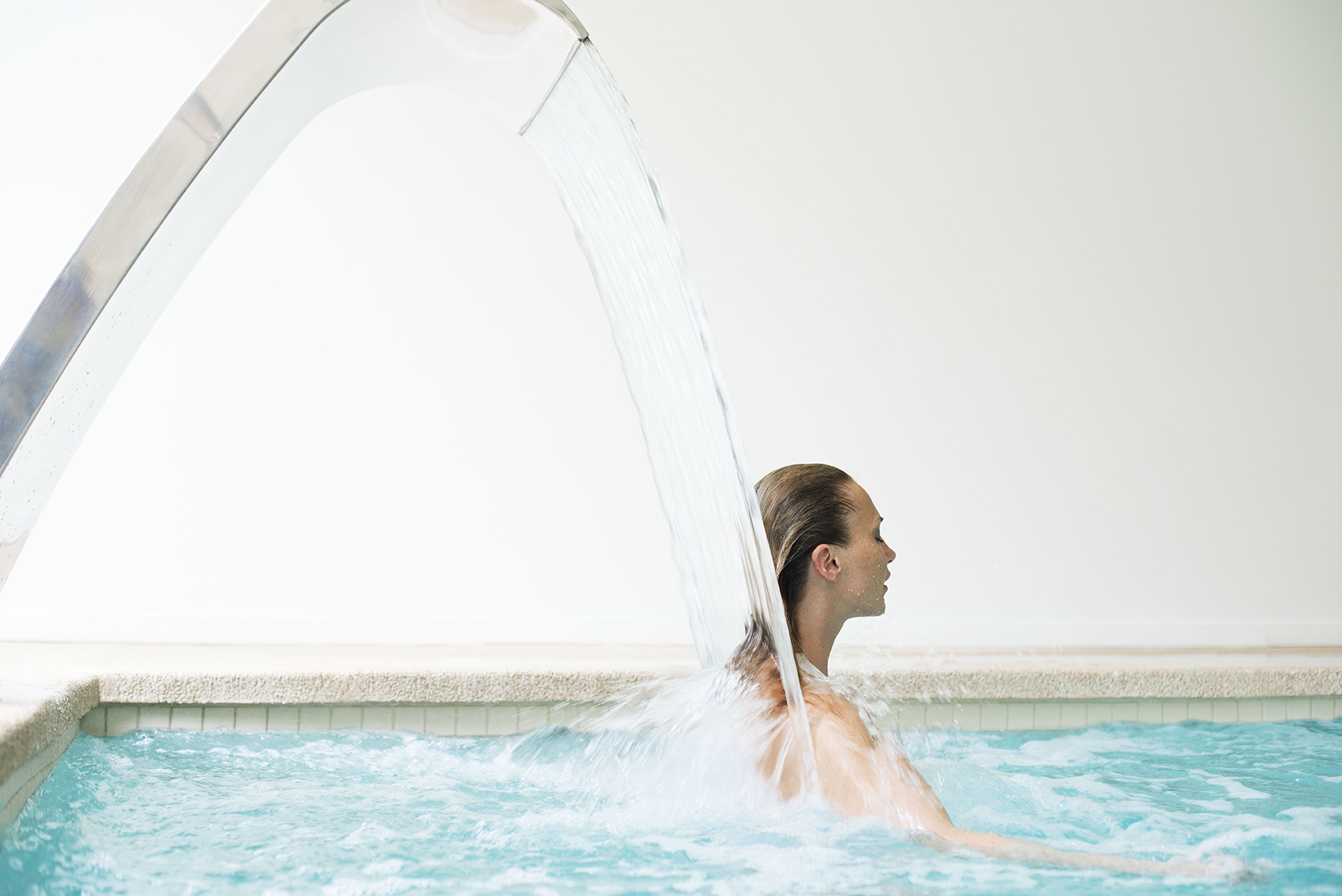 The Excellence Collection Rewards
If you are a member of The Excellence Collection Rewards then you may already know that certain tiers can claim exclusive benefits based on their tier level. Not only do all members receive a 15% discount on their spa treatments but if you reach the diamond tier then you can also enjoy a complimentary diamond ritual spa treatment.
Monthly spa offers
Lastly, besides the other spa offers, deals, and discounts, each month there are new offers for you to check out under the Offers or ONE Spa sections of the Finest Playa Mujeres website. Check out these monthly deals for some of the best luxury spa discounts in the Caribbean.
Sensational spa service for you
The entire ONE Spa experience is custom made to suit your needs and preferences. If you have special health requirements all you need to do is let the resort know when booking your treatment. This will allow our dedicated therapists to suggest a plan that's right for you with the right sequence of treatments based on what you are looking to accomplish.
Likewise, if you want any special considerations to be taken into account, the staff is here to adapt to your needs and will do everything they can to try and create the Extraordinary Moments you deserve through the Bespoke Service at ONE Spa.
If you would like any more information or wish to reserve your treatment you can do so from the ONE Spa Reservation Form on the Finest Playa Mujeres website.
---
Tags: Finest Playa Mujeres, Things to do in Cancun
Other Articles you may like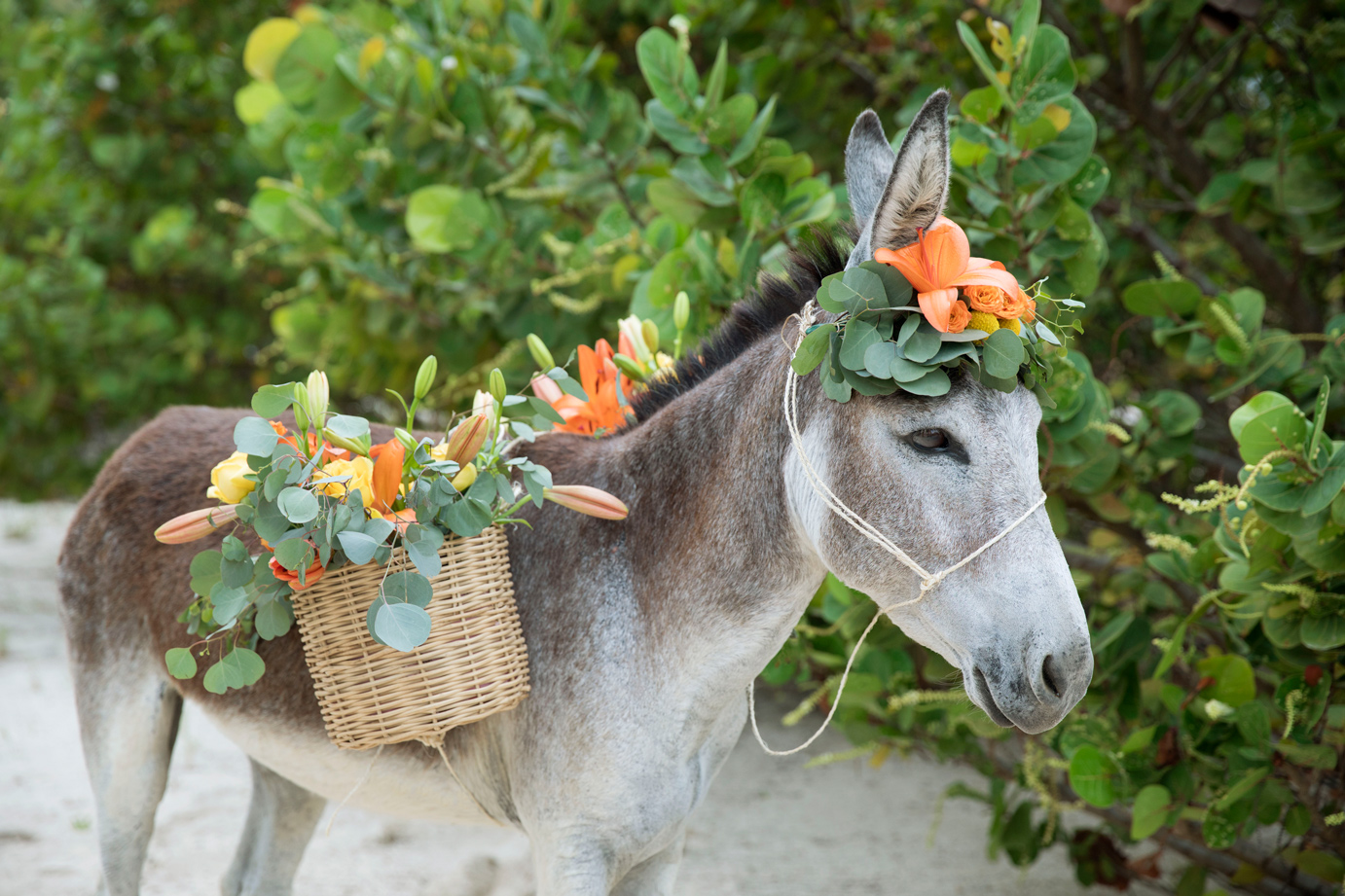 12 of The Best Ways You Can Break Wedding Traditions
Step away from tradition and make your wedding a truly unique experience that does not follow the normal customs and arrangements of a standard celebration.
Read more