The Ultimate Guide To Planning Your Own Caribbean Wedding
Follow these six steps and learn how to make your Caribbean wedding the big day that you have always dreamed of.
Many couples dream of the perfect day on a sunkissed beach or a chance to say "I do" whilst surrounded by tropical palm groves and exotic weather. But how do you go about planning your own wedding in the Caribbean?
Let us find out.
Pick the best destination
The first step toward planning your ultimate Caribbean wedding is picking the ideal spot. There are a plethora of options to choose from but we are going to focus on the main two: Mexico and the Dominican Republic.
1. Mexico:
With a strong history and flamboyant culture, Mexico is a place for a really authentic experience in beautiful surroundings. Enjoy the renowned Mexican hospitality where both you and your guests will be treated like family.
2. Dominican Republic:
As the home of merengue, this is the perfect spot to impress your guests with a unique first dance. It is also one of the best places for the ultimate sunset setting to enhance the final moments of your big day.
Your ideal venue
Once you know where you want to be, and have chosen a suitable All Inclusive resort for your wedding, you should see what sorts of modern wedding venues are available nearby. This can usually be done on the resort grounds because they offer a variety of settings for you to choose from.
The main options that you are going to find include venues:
On the beach

With a beachfront gazebo

On a terrace with a view

In a convention center or ballroom
Though all options can make for an amazing experience, the outdoor areas are exceptionally recommendable because they really do accentuate the ultimate Caribbean ambiance.
Invitations
So how do you get all your guests to the Caribbean? Here are a few things that you should keep in mind to make this viable.
Firstly, keep your invitation list to a minimum. Not everyone is going to travel to a remote destination for a wedding. Invite those who really care about you and want to be there for this special occasion.
Next, you need to decide whether you want the guests to pay for their own stay or if you are planning on paying for some of the trips yourself. Either way, this is something that needs to be clearly understood from the start.
Lastly, make your invitations and invite your friends and family with as much advanced notice as possible. The more time that they have to prepare, the more likely that your guests are to come, and the easier it will be to make your plans accordingly.
Tropical attire
Everyone has their dream dress or ideal suit for their big day. However, keep in mind that you will be in the cozy warmth of the sun with humidity and exotic weather throughout your stay. Try your best to avoid heavy clothing and instead choose breathable fabrics so that you can look amazing throughout the day and feel comfortable at the same time.
This applies throughout the year because although your home country may have colder winters, the Caribbean stays toasty throughout the year.
If you are planning any photoshoots with our in house agency Seasons Photo Studio or any other events, then this should also be taken into consideration. If you are having everything indoors or getting married in the evening it will probably be slightly cooler and this would not be quite as important. However, cooler does not necessarily mean cold and you may still need some summer style attire.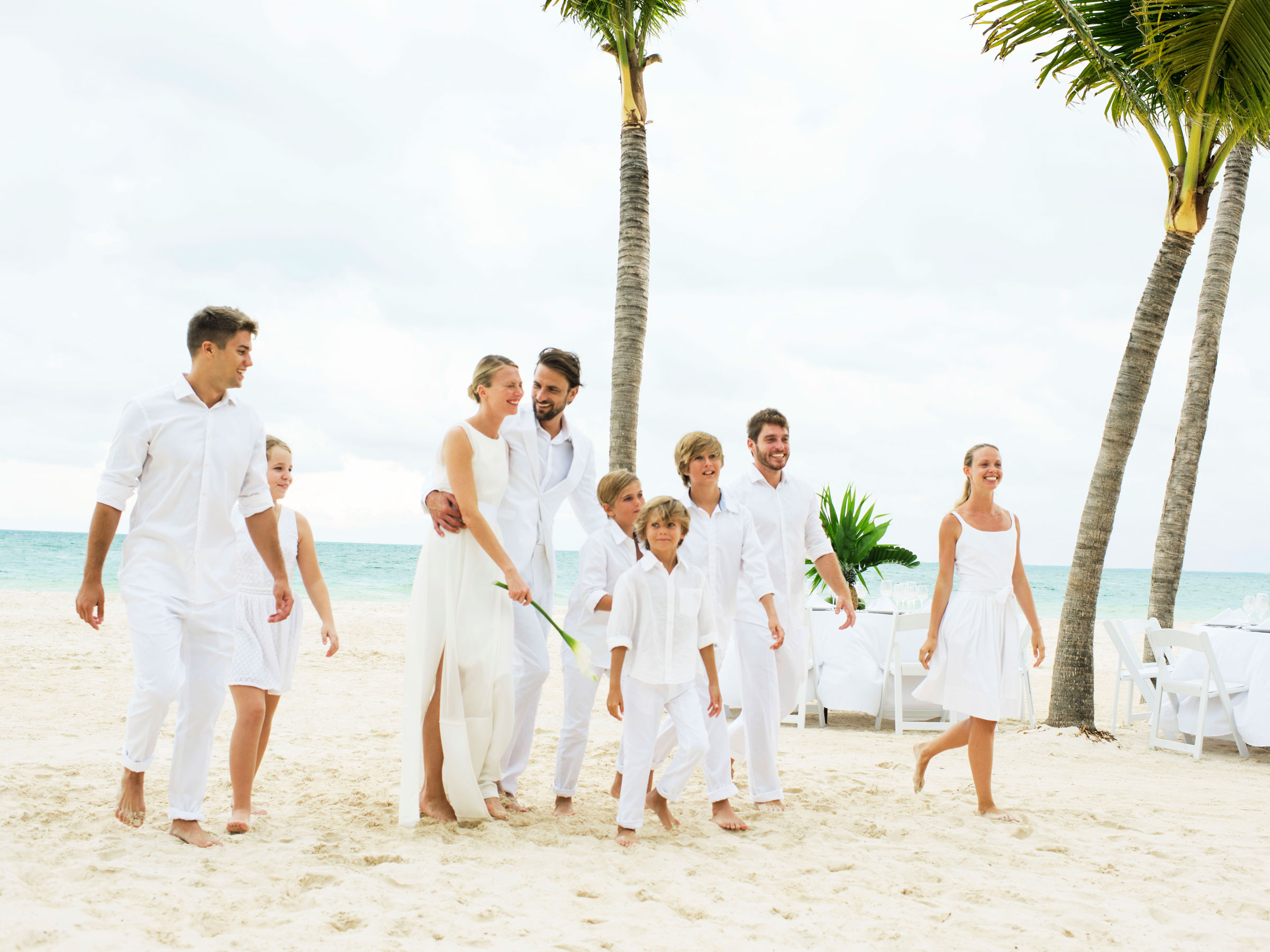 Food choices
Most resorts will have a good selection of dining options for you and your guests. Therefore, whatever your palette calls for, it can usually be arranged. With that said, this is a wedding in the Caribbean which means that you have a perfect opportunity to make your special day even more unique by including some local culinary delights.
If you are in Mexico, then you could include some of the world's best tacos, some traditional tamales, Mexican wedding cakes (cookies), and Tequila based cocktails.
In the Dominican Republic, you can delight your guests with tostones, Dominican rice, local braised chicken, and a glass of Mamajuana to celebrate the merry occasion.
So whether you are planning a wedding in Finest Punta Cana or in our resort in Playa Mujeres, take advantage of some of the local delicacies and it will make your wedding stand out from the crowd.
Wedding planner
A wedding planner is what brings all your ideas and preferences together and makes them happen. They are the people that know how to get things done, how to turn your dreams into realities, and connect with what you love.
By including a wedding planner and a team of wedding professionals, all you have to do is tell them what you want and they take care of the rest. They ensure a smooth setup and they oversee the event to make sure that you get Infinite Excellence for you to share with your loved ones.
An easy way to get these benefits is by looking into your resort's wedding packages. These usually include everything from the flowers, to the cake, to the venue, to the wedding team, and even the person who can officiate the ceremony.
May your Caribbean wedding be one to remember and may it be everything that you want it to be.
---
Tags: Romantic vacations in the Caribbean, Finest Playa Mujeres, Finest Punta Cana, Planning your wedding in the Caribbean
Other Articles you may like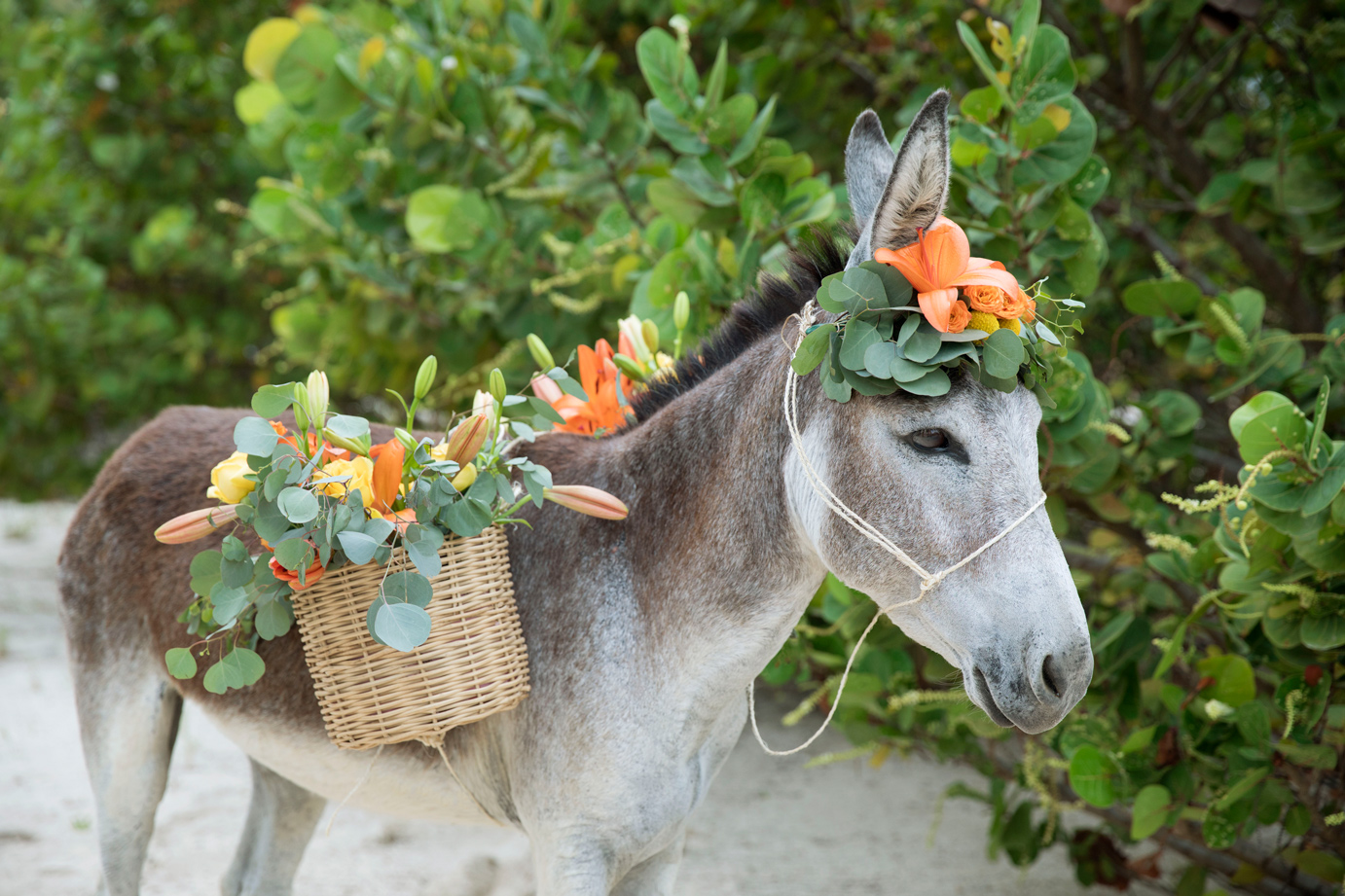 12 of The Best Ways You Can Break Wedding Traditions
Step away from tradition and make your wedding a truly unique experience that does not follow the normal customs and arrangements of a standard celebration.
Read more