What is it Like to Play Golf in Playa Mujeres?
Join us and see what the Playa Mujeres golf courses have to offer for your ultimate Caribbean golf game.
If you are planning to visit Mexico and want to try out some of the best golf courses available then this is the place for you. Playa Mujeres has one of the best spots to enjoy your passion for golf whilst taking in breathtaking views and a constant sunny disposition that makes for the ideal golfing experience.
We are going to walk you through what the golf courses are like in Playa Mujeres, what you need to bring, and everything else you need to know about golf in this tropical paradise so you can make the most of your golf vacation.
Where in Playa Mujeres can you play golf?
Only ten minutes from Finest Playa Mujeres resort you can find the Playa Mujeres Golf club. This is a marvel of golfing creation that uses its natural resources and environment to increase the challenge rating and overall activity of your game.
Designed by Greg Norman himself, you can be assured that as someone who had such a dominant reign as the world's best golf player, he certainly knew what he was doing when he made this course. The layout has such nuance and variation that it makes it obvious that it was designed by a golf lover instead of someone who lacks the passion and drive for such a beautiful game.
The course has been tailored to the surroundings and you can expect a 300 yard long water hazard, prevailing sea breezes that offer long reach, greens surrounded by bunkers and bail out spaces, natural cenotes bordering the fairway, beautiful views of the crystal clear ocean, crossed winds, resident alligators, downwind holes that make for birdie opportunities, rolling sand dunes, and a very satisfying finale.
Location: 10 minutes from Finest Playa Mujeres

Designer: Greg Norman

Holes: 18

Par: 72

Yardage: 7218

Grass type: Paspalum SeaDwarf

USGA ladies course rating: 69.5

USGA men's course rating: 74.5

Slope Rating: 139/121

Facilities: Course, driving range, short game area, and two putting greens.
Should you bring your own golf clubs?
The Playa Mujeres Golf Club does provide you with everything that you need to start your swing. Anyone can take a vacation to Playa Mujeres and reserve some tee time at this exceptional golfing green. However, with that said, the rental does come with some additional costs but not as much as it would likely cost you to bring your clubs on the plane. If you have high quality golf balls though, it is definitely a good idea to bring them with you since they do not take up much luggage space and it will be one less thing you have to consider.
One thing that you might want to think about, especially if you are planning on playing golf with friends, is that some golfers will have a bad game and then blame it on the rental clubs. If this happens with you or your friends then it may be a good idea to bring your own clubs just to avoid any claim to a disadvantage.
If you do have specific clubs that you favor and feel you need to bring them with you instead of hiring clubs from the course shop, then make sure you investigate how much it will cost you to bring them on the plane.
Many pro golfers have a very specific club setup to maximize their golfing game. These are the clubs that they have experience with and feel comfortable with. So if this is the case with you, the cost of bringing them may well be worth it. Indeed if you can bring your own clubs it may even be recommendable.
Once you have taken your golf clubs with you on vacation and you check in to your resort, make sure that you request transport services so that you can easily get to and from the golf course without difficulty. To do this, all you usually have to do is ask the concierge.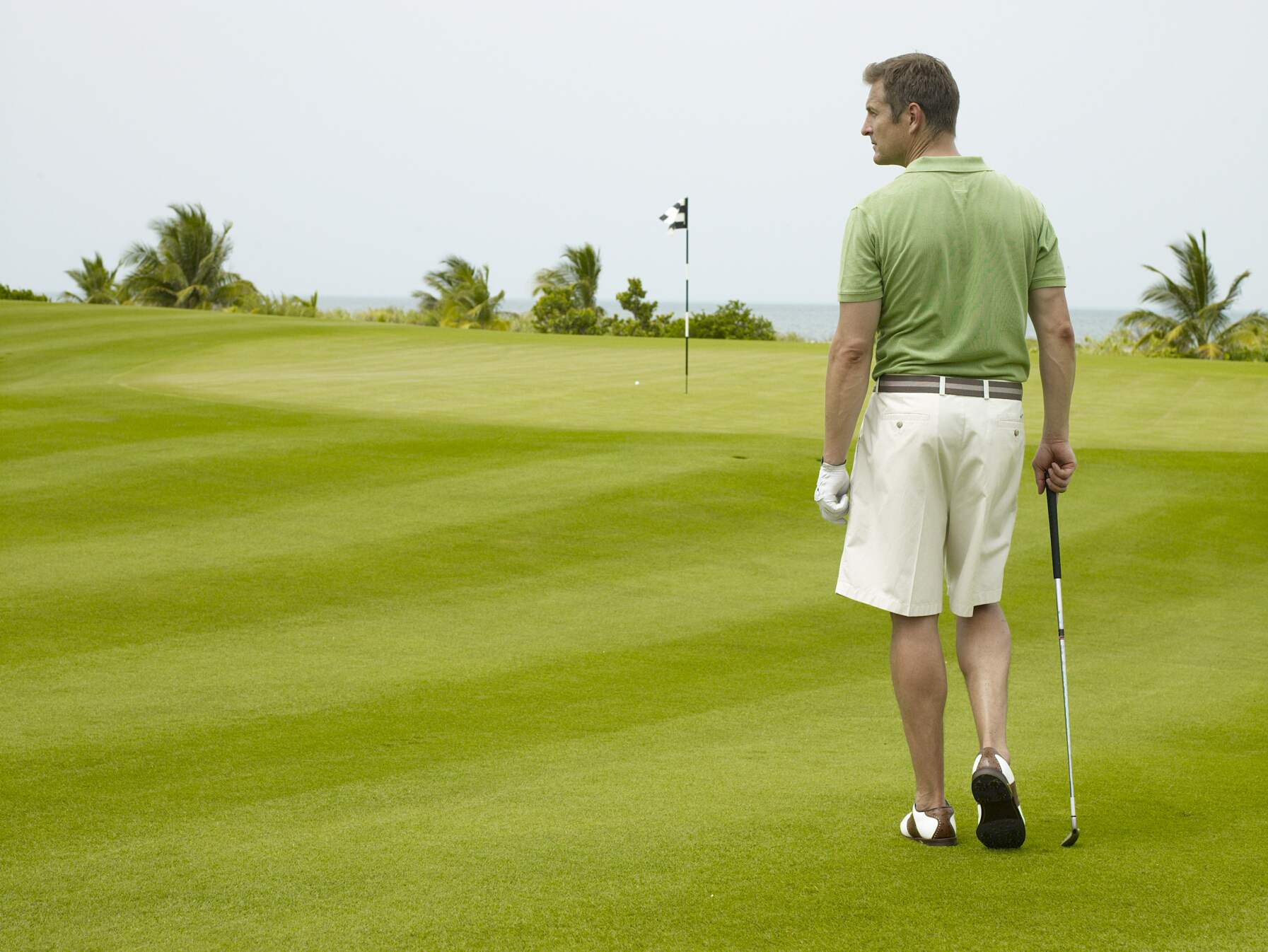 Why you should try out the golf in Playa Mujeres
If you are staying at our luxury resort in Playa Mujeres then you are already there for some Infinite Excellence and indulgent relaxation. However, what better way to enhance your experience than by enjoying the sunny delights of a golfer's dream in lush tropical surroundings.
Taking a day out on the green with a perfect backswing and a view of Isla Mujeres is the ideal way to spend a peaceful vacation and make some memories to cherish. You have warm weather all year round and a course that brings its own challenges to make your game both enjoyable and interesting for new and experienced golfers alike.
It is a very different experience when you play golf in the Caribbean with the ocean in front of you and exotic fauna around you, and likewise, the obstacles and obstructions that you have to overcome are very different than what you might face back home.
Beyond all that, this course is designed to avoid repetition, to make you face different wind directions, to deceive you with uncertain distances, and to make the overall game one that you will not soon forget.
So bring along some golfer companions and try out the golf in Playa Mujeres. It is beautiful, it is charming, it is challenging, it is a peaceful and green haven of absolute tranquility, and it is the gratification of every golfer's aspirations.

---
Tags: Things to do in Cancun, Finest Playa Mujeres
Other Articles you may like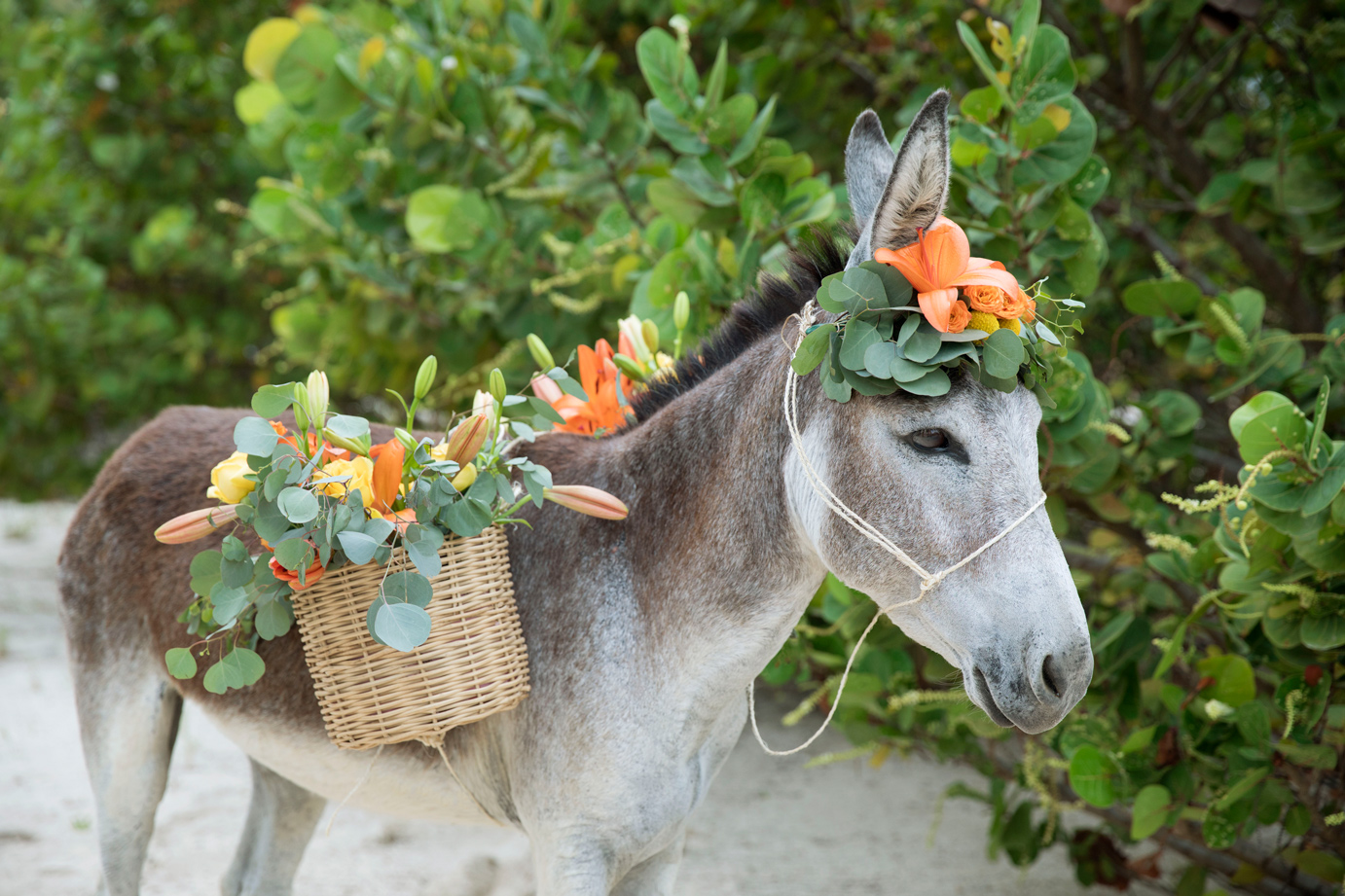 12 of The Best Ways You Can Break Wedding Traditions
Step away from tradition and make your wedding a truly unique experience that does not follow the normal customs and arrangements of a standard celebration.
Read more