The Top Travel Tips to Help You Quickly Pass Through Immigration And Customs Control
Make your journey through customs and immigration control much easier and quicker with these airport travel tips. Start your vacations earlier!
If you have ever traveled anywhere by plane (and I'm assuming you have) then you have likely had to go through airport protocols. Please note that if I say "customs" I am not talking about the awesome traditions of the country you are visiting. Instead, I am referring to the occasionally tiresome department that has to inspect you and your luggage before you can leave the airport.
Here's the thing. Sometimes going through customs, immigration, and passport control really isn't much fun. In fact, it can be downright stressful. We don't want that now, do we? Let's fix this situation with some cool tips and tricks to bypass any possible anxiety and start smooth sailing through the airport procedures.
Know the airport process
The usual way airport procedures go is pretty simple. Here is a step-by-step guide of nine common steps you might have to step through, step by step.
Queue up for passport control

Hand over your documents at the checkpoint.

Answer the questions you are asked

Provide your fingerprints and have your photo taken

Head to baggage claim to pick up your luggage

Take your bags to be checked by customs control

Hand over your documents at the checkpoint. (yes, another one)

Answer the questions you are asked (yes, this too)

Enjoy your vacation!
See! That wasn't that bad, was it?
Get through the airport quicker
So what can you do to make it easier and quicker? After all, no one wants to spend valuable vacation time in the airport of your destination. You want to spend it at the beach and sipping margaritas in the sun, or at least, that's what I like to do.
Well, here are the cheat codes:
Try to get a seat at the front of the plane.
Have you ever heard the phrase "First come, first served"? On a plane, the closest to the front is going to be the first one off and the first one to get to customs control. Choosing a seat near the front will help you avoid the queues.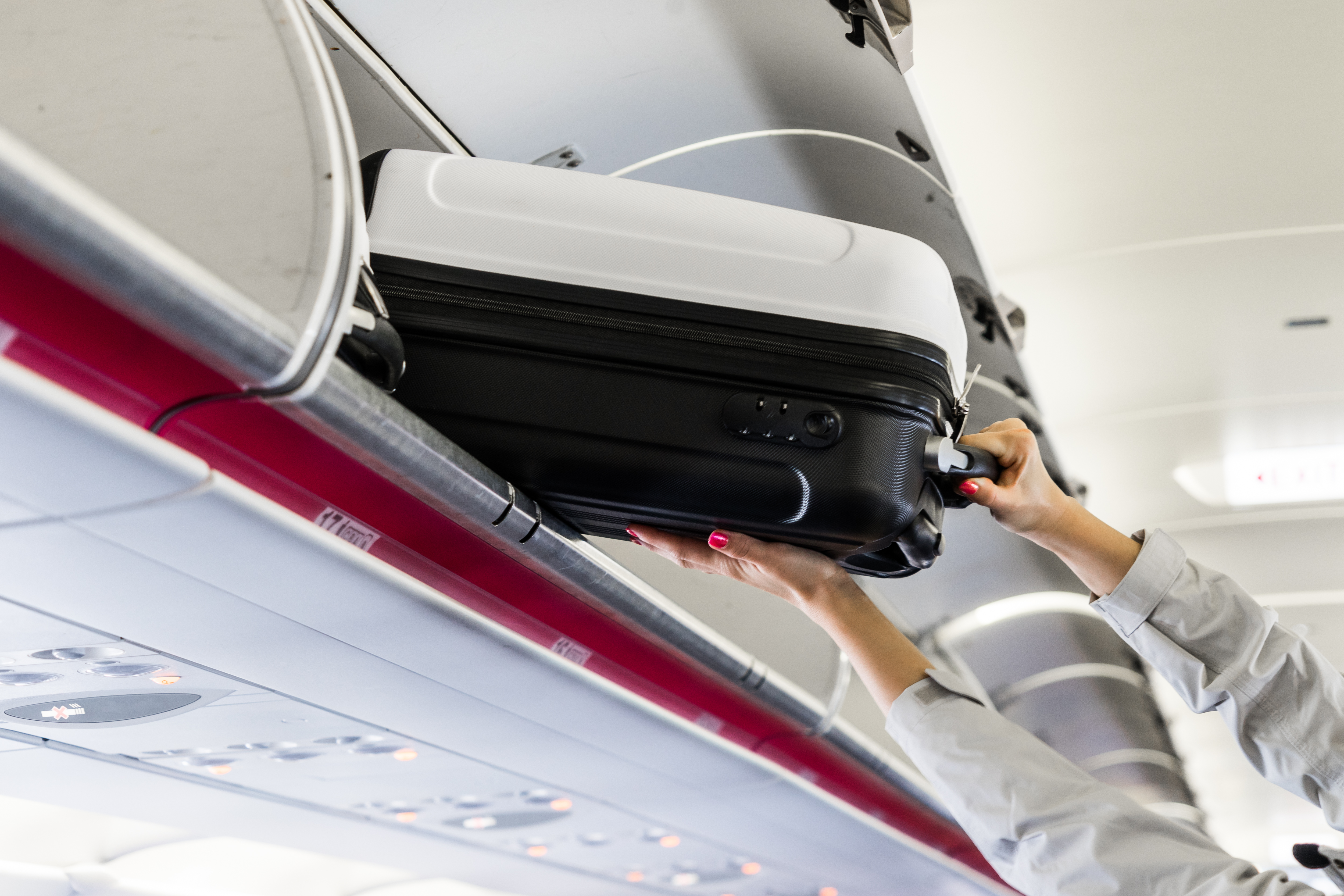 Fill out the forms fast
You do not need to write quickly but you should try and fill out all customs or immigration control forms as soon as possible. Sometimes you can do this online or they may hand you a form on the plane
Take the stairs, not the elevator.
People love the comfort of elevators. I mean, it makes sense when you are carrying a lot of luggage. It's a lot easier. But this means a lot of people, a lot of queues, and a lot of waiting. If you plan ahead and pack light…you can just skip all this and take the stairs (if there are any).
Have your documents ready
Rules vary a lot around COVID-19 requirements depending on where you are going or coming from. But if this is something required, then you can save some time by having your documents at hand…or, preferably in your hand along with your passport and customs control form.
Use the in flight services
How do I put this nicely? People have needs. When the plane lands…lots of people go to the restrooms where I assume they rest in a room for a while. To save some time, make sure that you try and use the plane's facilities before it lands so you can head straight to where you need to without delay.
Answer the questions with ease
Did you know that pretty much everywhere asks some version of the same questions? It's repetitive, I know but that's what makes it easy. If you know what they are going to ask, you know what you are going to answer. Instead of flustering in a panic, you can cool and calmly reply to their queries.
Here is some stuff you are likely to be asked…
What is the purpose of your trip?
Likely they want to know if you are here for business, for a vacation (YES!), to visit family or friends, or to go to a wedding, etc.
How long are you planning on staying here?
You should definitely know this one. Hopefully, it's a nice long vacation full of relaxing days by the pool.
Where are you going to stay?
If traveling to Punta Cana International Airport I recommend staying at Finest Punta Cana and if going to Cancun International Airport then Finest Playa Mujeres is just a short drive away. If you accidentally book a flight somewhere else, not to worry, you can always get on another plane to Punta Cana or Cancun.
What's your occupation or what do you do for work?
Probably not what you want to think about on vacation, but after this you can forget about work and get back to relaxing.
Do you have anything to declare?
See the following section to help you answer this one.
Avoid bringing forbidden items
When I call something "forbidden" it sounds mysterious and exciting. But in customs, that doesn't really apply. It can likely mean, long conversations, inspections, and delays. If you brought something super forbidden it might even mean a fine.
So how can you avoid this?
…By boosting your brain knowledge. Once you know what is a bad idea… its much easier to pack your bags full of good ideas. Let's look at The Forbidden List! (Unfortunately, this still sounds cool but I assure you it is not)
Here is what you might want to avoid taking with you…
Large quantities of alcohol

Valuable artifacts or cultural items

Any sort of living thing other than the people traveling with you

Fruit and vegetables and other organic things

Any illegal substances

Anything dangerous (no crossbows allowed)
If they ask if you have anything to declare you can say: "I declare that I have…" and then tell them anything important that you have with you. Here are a few examples of things you may wish to declare…
Anything from the aforementioned list that you think you can bring.

Cash or valuables in large quantities (usually anything over 10k needs to be declared)

Medication (you should have a prescription for this)

Anything that can be smoked (I mean Tobacco, not bacon, though if you accidentally brought bacon you should still declare it)

Food or drink products

Nothing. If you have nothing to declare, then you should declare just that.
Remember that these lists are just rough guidelines and customs can vary from place to place. So if in doubt, declare it. Or, better yet, check if you can bring it before you do. Usually, you can find a customs and border protection website online both for the country you are leaving and the destination you are visiting.
Be cool in the Caribbean
The last tip I can give you is to just be cool. It's understandable to get a little impatient at the airport. After all, you are super eager to get to your All Inclusive paradise. But keep your calm through the process and it will be much easier.
Airport staff are there to protect people. That means they are looking for anything suspicious and if you are tapping your foot, huffing and puffing, pulling out your phone, and getting impatient…that can look a bit suspicious.
Instead, my top trick is to focus on all the joy to come, all the blissful days with unlimited luxury you are about to receive.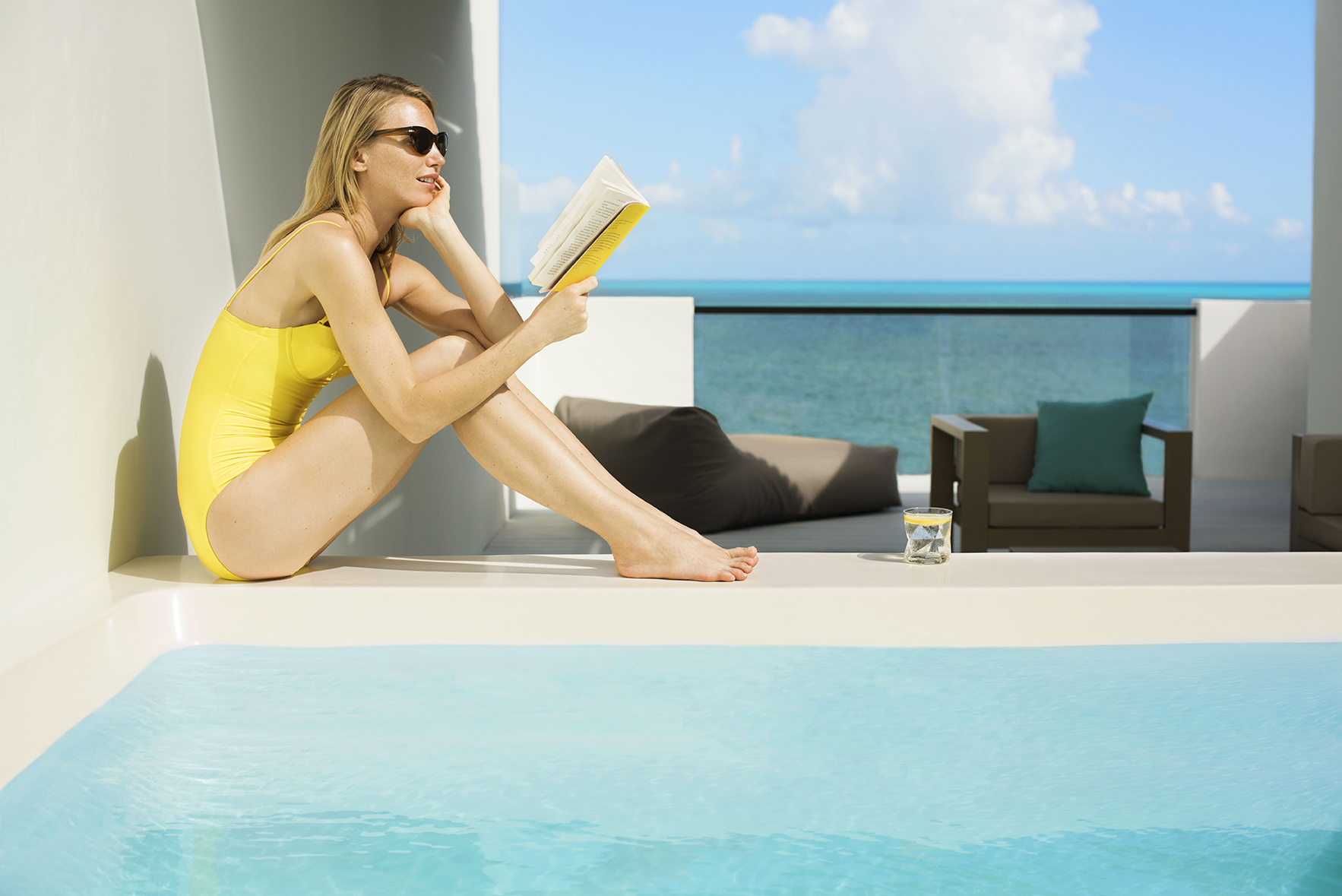 Think of the sun, the sand, the pool, the cocktails, whatever it takes to keep you focused on the wondrous vacation to come, and let that goal be your guide to get you through the airport with ease.
May you be the quickest person to travel through customs and have the most incredible Caribbean vacation ever!
---
Tags: Caribbean travel tips
Other Articles you may like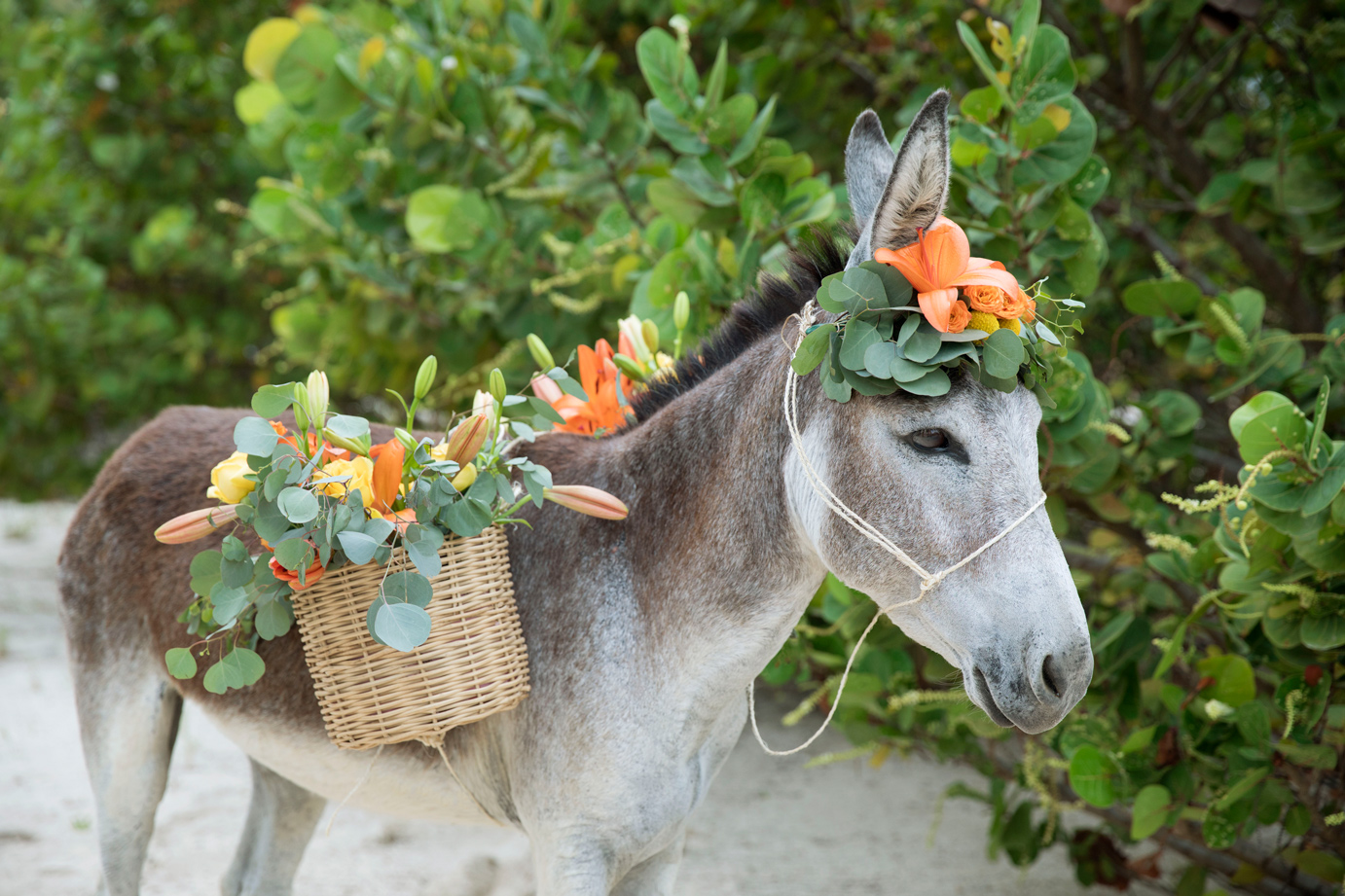 12 of The Best Ways You Can Break Wedding Traditions
Step away from tradition and make your wedding a truly unique experience that does not follow the normal customs and arrangements of a standard celebration.
Read more