Surprising Amenities to Help You Connect
Alone time. Together time. Quality time.
Escape to a true luxury All Inclusive family-friendly resort in Cancun, Mexico. When you and your loved ones come to Finest Playa Mujeres, you enter a world within a world. With Family Suites plus amenities designed for both adults and kids, every member of the family can create their dream vacation.
At Finest, we like to share the luxury, and the love. So we provide a multi-age environment that enhances your individual experience. Mom and Dad can sip cocktails under a beachside thatched-roof lounge while junior gives windsurfing a whirl.
An ever-changing activity list makes boredom an impossibility. When it's time to celebrate away-time as one, family-friendly spa treatments, live entertainment, and group classes as varied as cooking and dancing guarantee it's time well spent at one of the best All Inclusive resorts in Cancun. And then there are the magical moments that happen quietly just by spending time together in your suite, like a group swim in your private pool or watching a movie together. Put the brakes on the stresses of everyday life at Finest Playa Mujeres. Experience new rituals, learn new skills, start new traditions, and create new memories.
ONE Spa Kids & Family
Kid-friendly treatments at ONE Spa, the soul of one of the best All Inclusive resorts in Cancun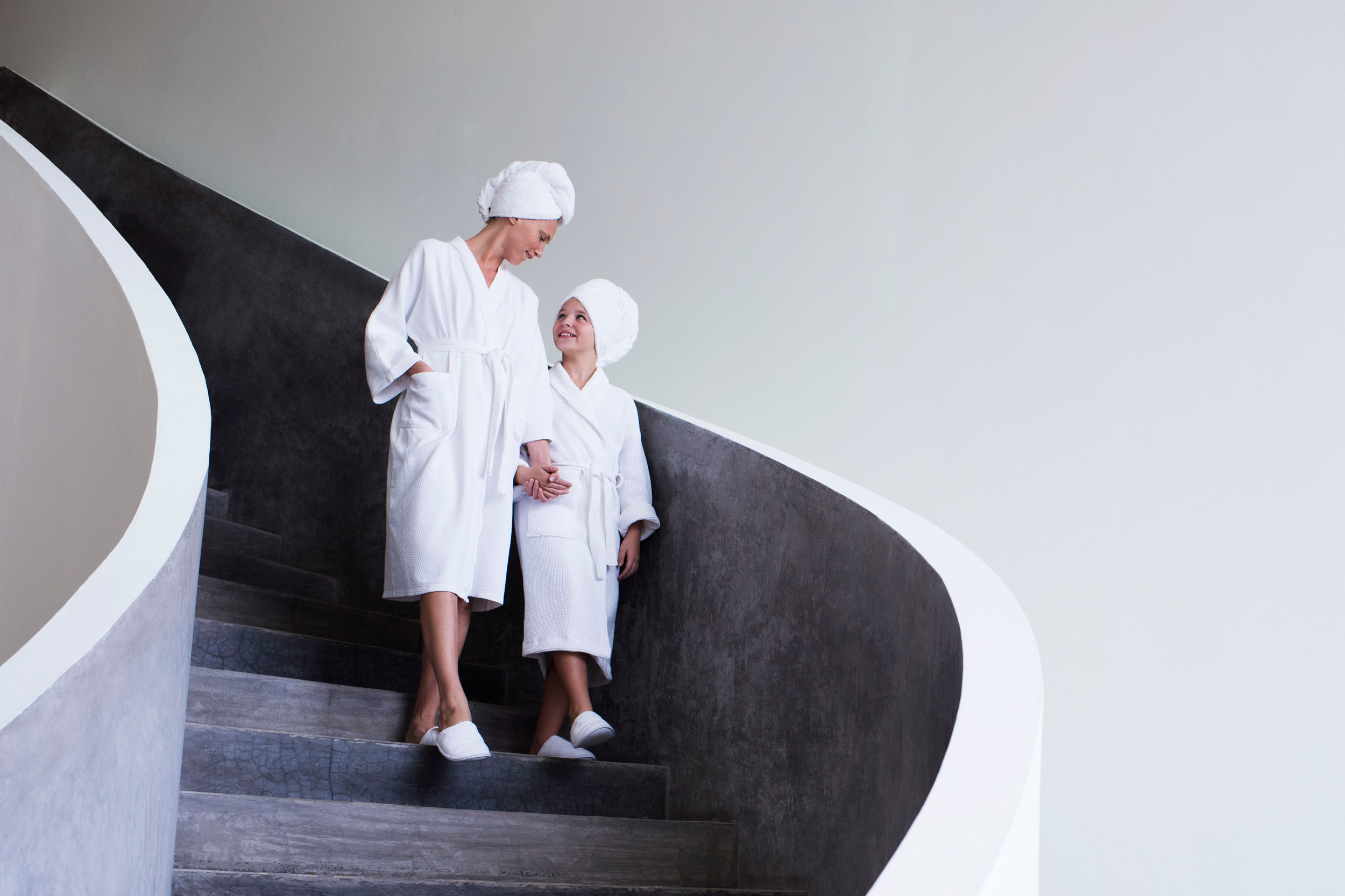 Rituals are the pathway to connection and celebration. That's why ONE Spa at Finest Playa Mujeres offers treatments designed for all ages, including a special menu just for families and kids. Unwind and relax with our different wellness approaches for little ones, like treatments with jungle-inspired ingredients, mini massages, and fruit scrubs, as well as experiences kids can share with Mom and Dad. At ONE Spa, every treatment is exclusively designed for you from head to toe.