Is 3 Days Really Enough Time For a Vacation in Cancun?
See what sorts of interesting things there are to do in the area and how long your trip to Cancun should be for the best Mexican vacation.
See what sorts of interesting things there are to do in the area and how long your trip to Cancun should be for the best Mexican vacation.
Cancun is home to an assortment of exciting activities and is also one of the best sunseeker spots in the world. So whether your ideal vacation is to rest on the beach with a cold drink in your hand or to traverse the adventures of the Caribbean, this destination has a lot to offer.
There is no doubt that this destination is known for its white sandy beaches alongside turquoise waters and exciting nightlife, but you'll find so many more things to do in Cancun besides spending a day at the beach or going to a club.
Therefore, when planning your vacation it is only logical to question how long you need to be able to enjoy all the best parts of this Mexican vacation. Delve into this brief guide as to what there is to enjoy in snd around Cancun and how long you might want to book for your next getaway.
Discover the adventures of Cancun
Journey through an underground river
One of the best kept secrets of the Yucatan Peninsula is its underground rivers. Don't forget your water shoes for adventures at reserves like Rio Secreto, where you'll learn about the peninsula's ancient caverns and underground rivers with some of the world's most dramatic mineral formations.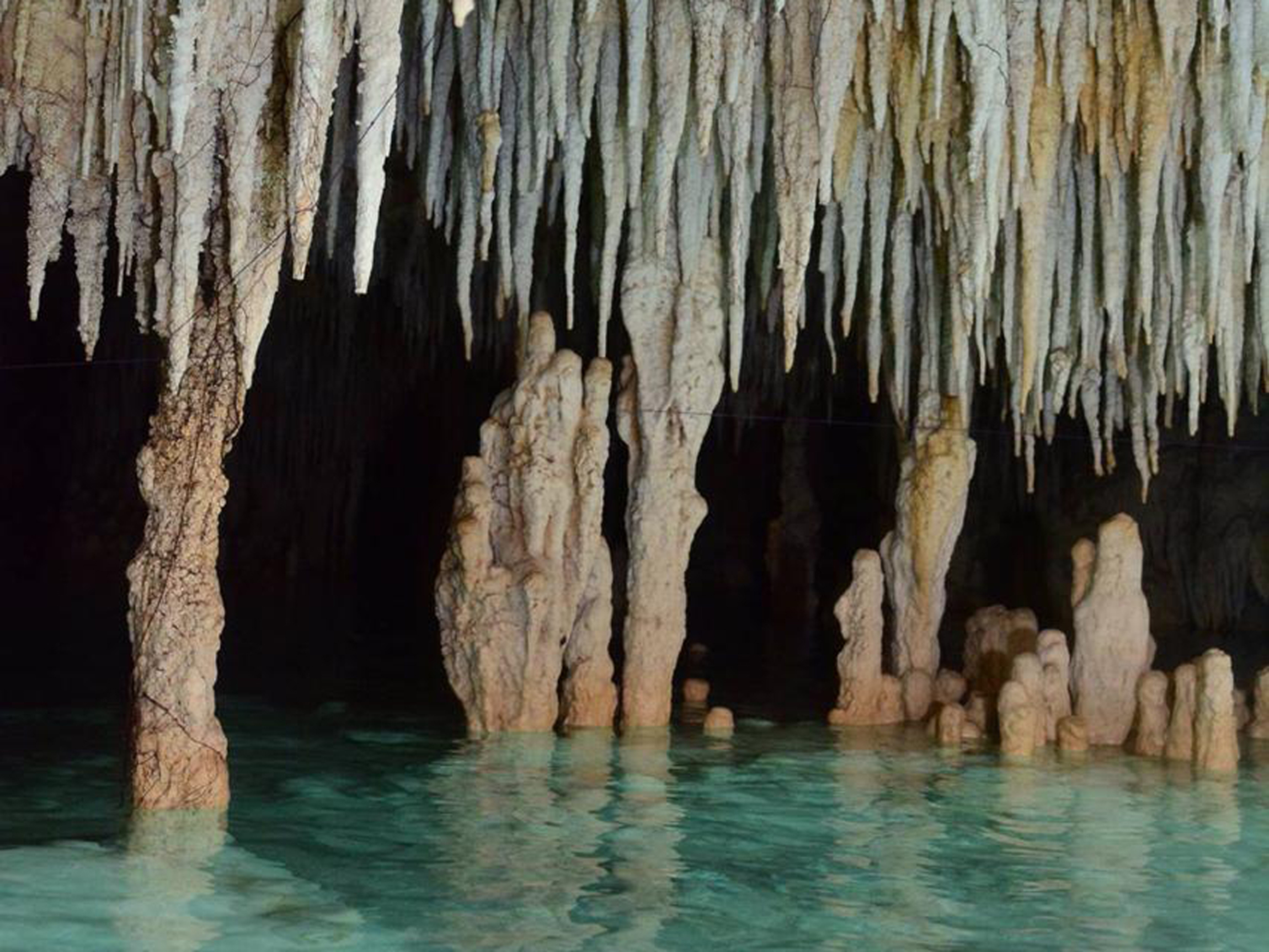 Zipline over the Mayan jungle
With several ziplining adventures at your disposal, you can whoosh through the jungle canopy and see the natural flora and fauna transform below you. This is a way to get your thrill seeking rush whilst also enjoying the bountiful beauty of the Mexican jungles.
Speed through the mangroves of Nichupté Lagoon
As one of the most exciting activities around, you get to drive your own 2 person speedboat through the lush mangroves of Nichupté lagoon. Start in the depth of the overgrowing mangroves and finish up at the world's second largest coral reef.
Immerse yourself in the culture around Cancun
Go and see the Ek Balam site
If you go to the archaeological site of Ek Balam you will find a Maya village and pyramids that you can climb all the way to the top. This prominent seat of the Mayan kingdom is worth a visit and has a multitude of surrounding activities.
Visit the famous Chichen Itza
Enjoy the most popular tour of the area and learn all about the Mayan culture at this famous archaeological site. As the capital of the Mayan empire and one of the seven wonders of the world, this is a bucket list experience that you do not want to miss.
Try out the Mexican Cuisine
What better way to dive into the culture than to try out all the local delicacies and culinary delights. Try the real Mexican gastronomy and enjoy this recognized cultural world heritage. Pick out some spots where you would like to indulge in some authentic Mexican food.
Travel to the ruins of Tulum
Chill out by the sea with the amazing ruins of Tulum, a one of a kind Mayan city overlooking the ocean. With breathtaking views from the cliffs and immersion in Mayan history here you can enjoy a relaxed Caribbean adventure.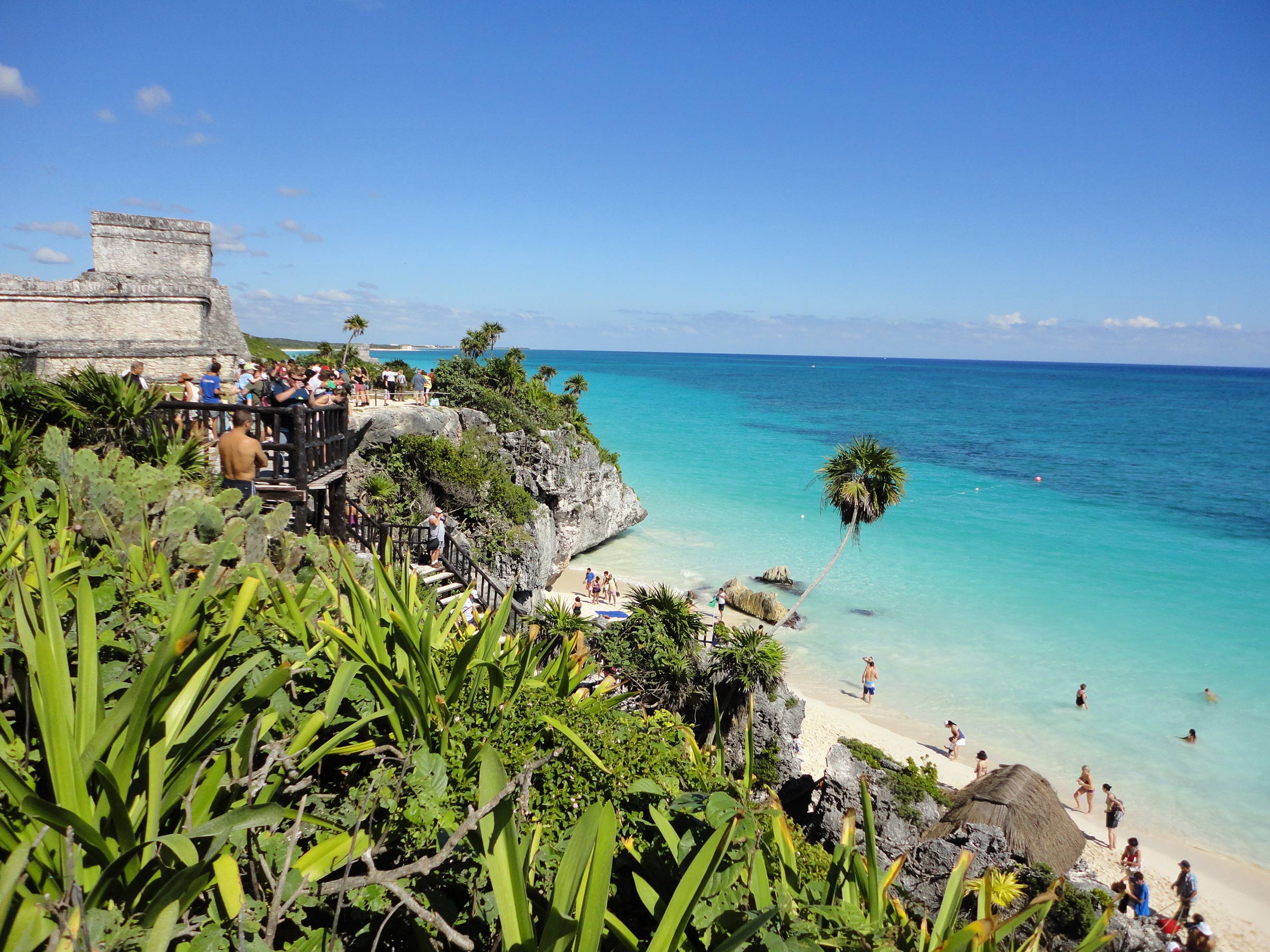 Explore the oceans of Cancun
Delve into the deep sea fishing
If you are a lover of fishing, you can enjoy the year round sunshine and perfect fishing environment of the Cancun oceans. Book a tour and spend a day out on the water catching fish that you have probably never even seen before.
Snorkel with some turtles in the sea
This is very different from cave snorkeling. This is your chance to bask in the sun and explore the open azure waters as you swim with sea turtles, and schools of fish and surround yourself with the tropical beauty of the coral reefs.
Swim with whale sharks or dolphins
In the natural setting of the ocean, you can swim with the Caribbean´s gentle giants or make some dolphin friends in this activity. Whether you want some underwater photos next to the ocean's biggest sharks or you wish for a fun time being lifted out of the water by dolphins, you are sure to make some memories that will last a lifetime.
A scuba diving tour at the world's second-largest barrier reef is an adventure you can't pass up. And if that's not enough for you, there's MUSA: a monumental underwater art museum set in the clear waters surrounding Cancun and Isla Mujeres.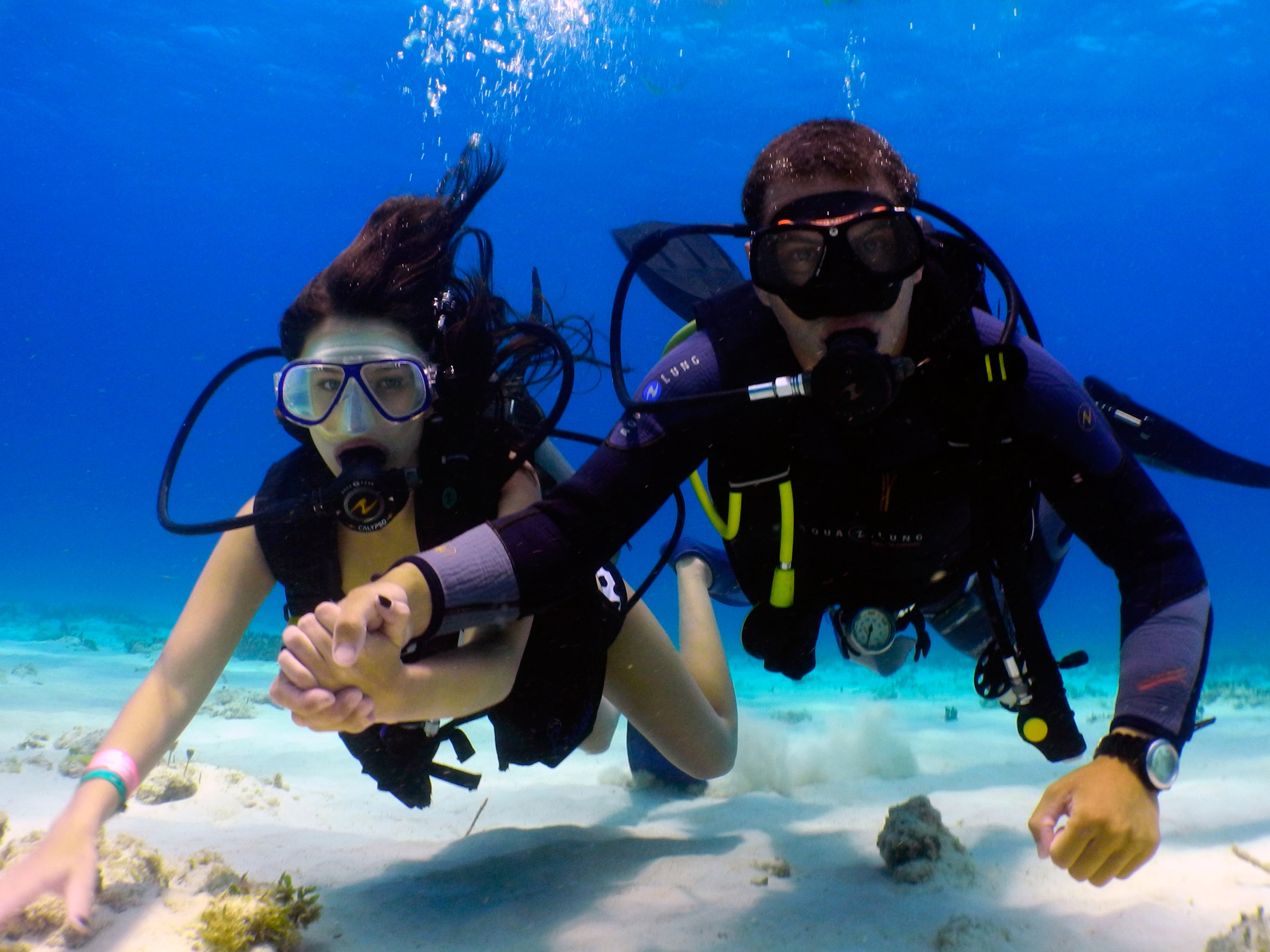 Sail away on a beautiful boat
Consider taking a day trip out to Isla Mujeres or hiring a boat just to enjoy a full day out on the water. Whether you want a catamaran, luxury yacht, or a simple sailboat you can go boating out on the blissful bay.
Get your Caribbean relaxation in Cancun
Cancun has everything for a perfect trip. There are almost endless opportunities for exploration, excursions, and experiences, and doing them all would take you far longer than just three days.
Therefore, you should think about the things that you would really like to do and ask anyone traveling with you what they would enjoy also.
Once you select your desired activities, set aside a day for each so that you are not rushed to try to fit everything in. Then add a few days of extra rest either in between your adventures or at the end of them. After that, you should have a good idea as to how long you need for the ultimate vacation in Cancun.
If you are staying at the All Inclusive Finest Playa Mujeres resort, you'll get the proper information and details for these activities and many more when you check in or you can email Seasons Tours to book before you arrive.
With so much to do and many more experiences to be had, you should start planning your adventures as soon as possible
---
Tags: Things to do in Cancun, Finest Playa Mujeres
Other Articles you may like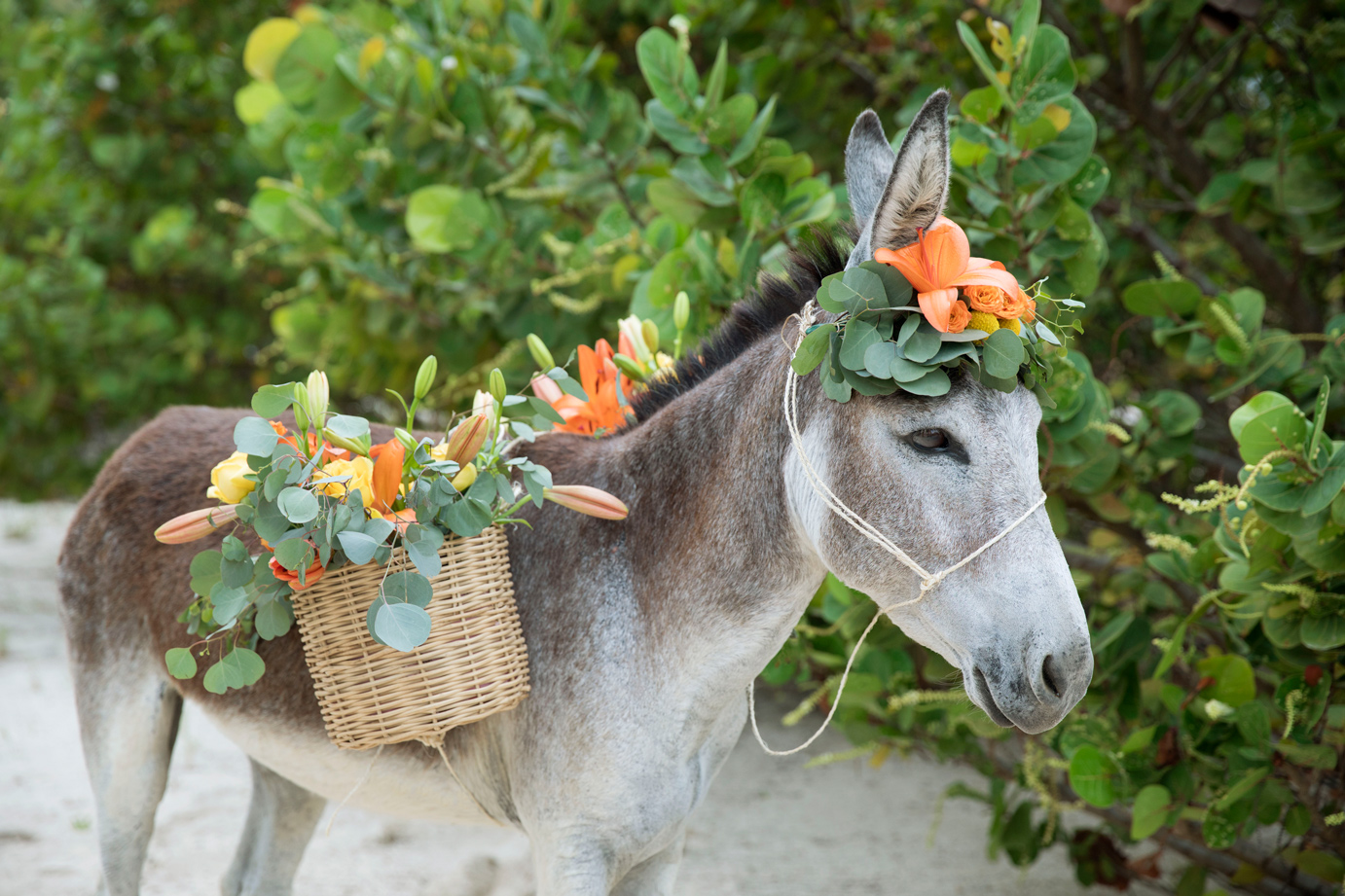 12 of The Best Ways You Can Break Wedding Traditions
Step away from tradition and make your wedding a truly unique experience that does not follow the normal customs and arrangements of a standard celebration.
Read more