The Top List of 30 Fun Things to do at The Beach in The Caribbean
Heading to a Caribbean beach resort? Look through our list of beach activities and fun things to do so you can truly enjoy the tropical sun and sand.
Beaches are fun. Sands, waves, smiles, and water. What could be better? Likely, you are planning some exciting beach vacation where you will be able to head to the shore and enjoy everything that the sun and sand have to offer.
But what are you actually going to do when you get there?
Well, do not worry even a tiny bit. There are so many fun things to do at the beach in the Caribbean, that by the time you finish this article, you might just be spoiled for choice.
Come and take a look and find out what sorts of beach activities best suit you and your family for an enjoyable beach vacation.
Active things to do at the beach
1. Go for a walk
This can be anything from a gentle stroll to a brisk powerwalk. However, my advice is not to rush it. Take your time, soak it all in, and enjoy a leisurely pace.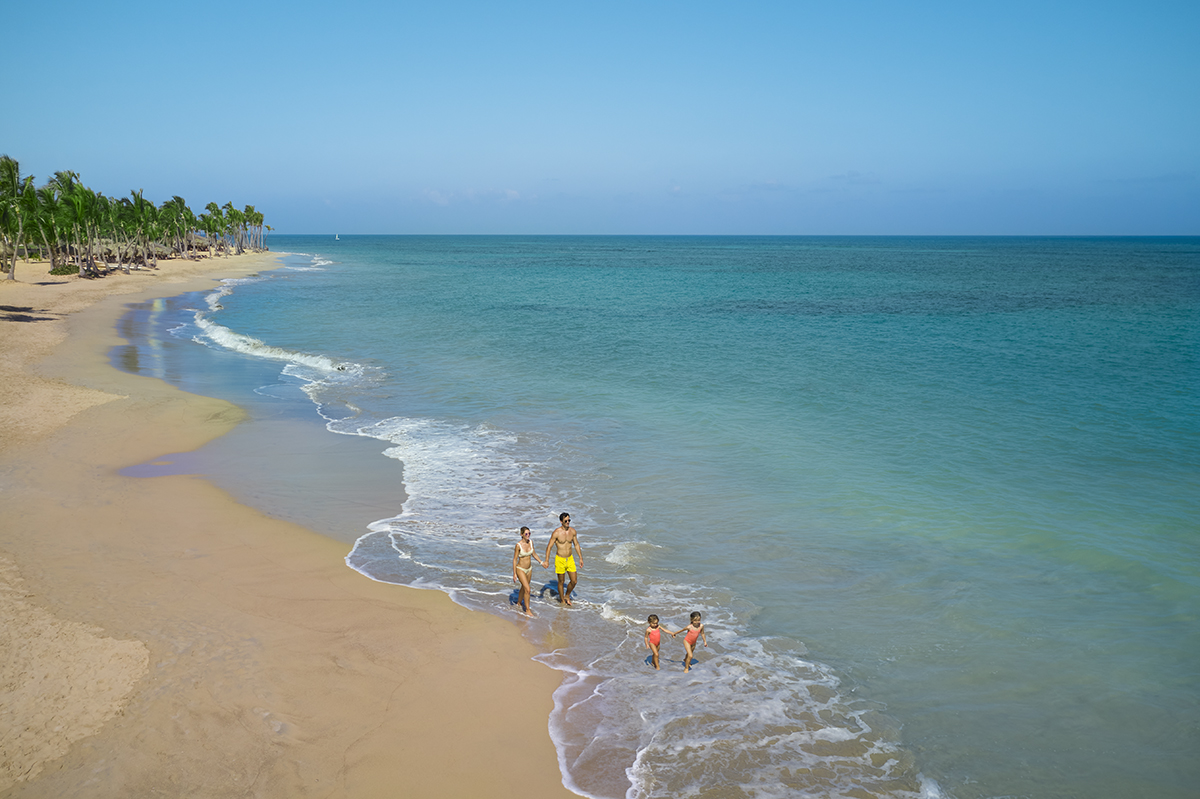 2. Run or race!
Okay, this one is faster and not as easy as everyone thinks. Running on sand is so much harder than running on solid ground. For the best results, go barefoot and run where the sand is wet so that you can run on a harder surface.
3. Throw a Frisbee
Frisbees are for people too. Whether young or young at heart, tossing a frisbee to some friends on the beach is a fun way to play catch. Just make sure you don't throw it when it's breezy.
4. Beach soccer
Barefoot soccer on the sand is a timeless classic that requires almost no preparation. Get a ball, use two random items as your goalposts, and start kicking it around. Alternatively, if you are British, you can do the same thing but call it "Football".
5. Beach volleyball
Yes, you can take almost any sport and put the word "Beach" before it. Beach volleyball is just like every other kind of volleyball except… it's on the beach.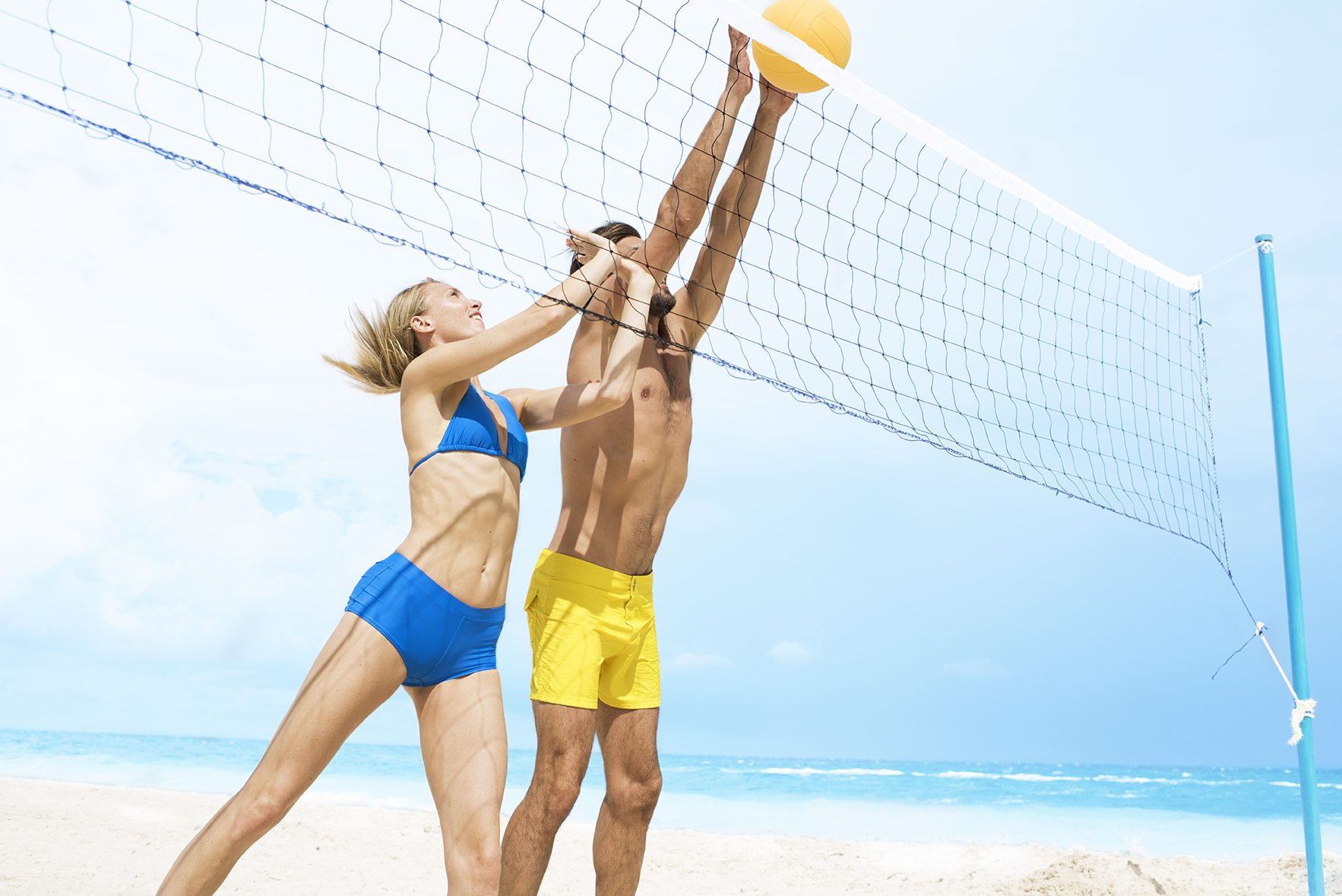 6. Fly a kite
You might need to bring this with you and it also requires the perfect day. Finding a breezy period in the Caribbean is not that easy but if your timing is perfect it can be done.
7. Dance the day away
The beach is one massive dancefloor. Take your partner for a swirl or enjoy some live music on the sand with the whole family.
8. Escape the waves
This is a game that a lot of kids enjoy playing. It can come in two forms. The first involved jumping the waves as they hit the shore. It's splashy but fun. The second involves not getting your feet wet and running away as the tide comes in.
9. Celebrate something special
Celebrations are fun, and receiving nice things is fun, but doing both on the beach is even more so. Make a special occasion even more amazing by taking it to the shore.
10. Beach Yoga
This isn't active like a race, but it still requires balance and some moderate exercise. Join a group and do some beach yoga together.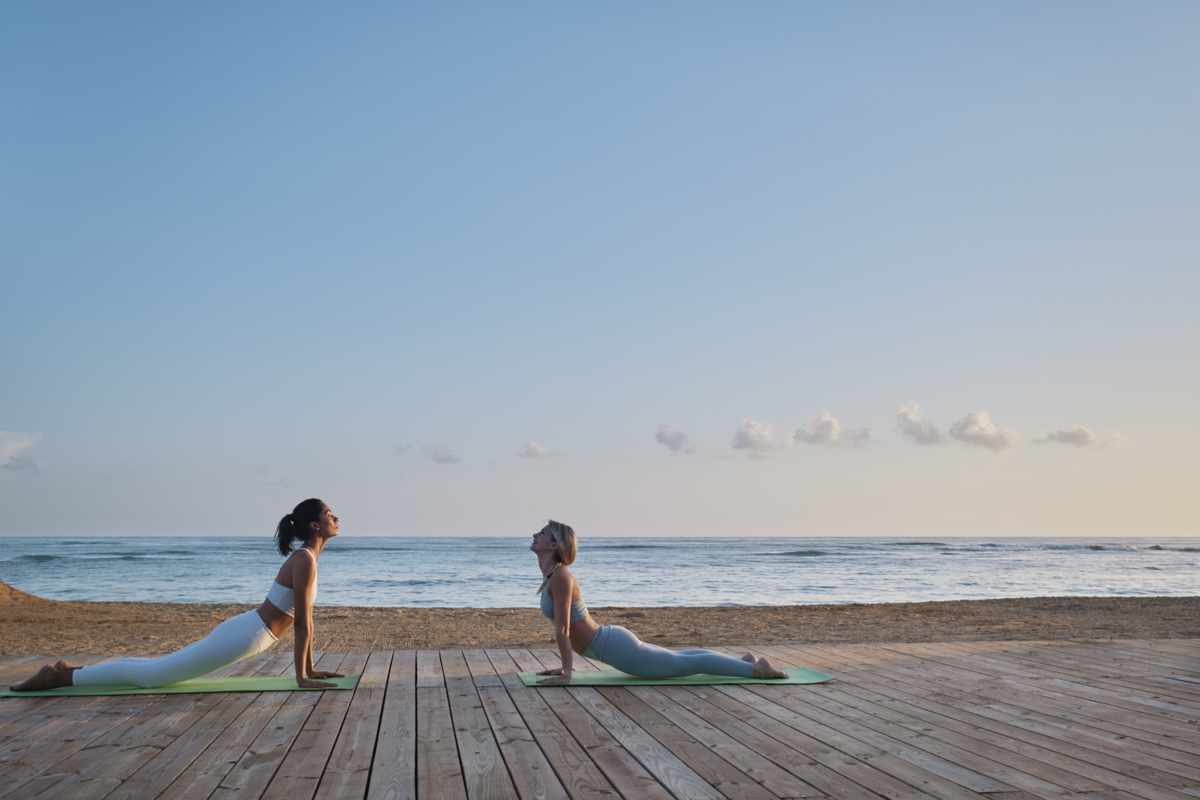 Relaxing things to do at the beach
11. Daydream about something
Dreams at night allow our subconscious mind to create all sorts of random things. Dreams in the day allow you to let your mind wander to far off places, think about random ideas, and imagine fantastical concepts.
12. Meditate on something deep
Whilst many consider meditation as a way of emptying your mind, the original idea implies the opposite. It's a deep and meditative thought. It means to really contemplate something fully. With plenty of time on your hands and a peaceful environment, it's a good setting for meditation. One suggestion for this is to contemplate some of the meanings behind our list of beach words or wanderlust travel quotes.
13. Have a refreshing cocktail
There are so many mocktails and cocktails to try on the beach. Check out this list of the best cocktails to drink when soaking up the sun and sitting on the sand.
14. Eat something delicious
You can always bring snacks with you but why not head to a place to eat that overlooks the ocean and allows you to enjoy the beach environment in the cool of the shade? You could have something cold like ice cream or something fishy like…fish.
15. Watch the sunrise or sunset
You need to get the timing right for this one but if you can be at the beach in the golden hour, there is nothing quite so mesmerizing as seeing the sun rise or fall across the horizon.
16. Get your head in the clouds
Is this daydreaming again? In a way, yes. In another way, no. This is more about imagination but it is an expression often used for daydreaming. What this involves is lying down on the sand, staring up at the skies, and seeing if you can make shapes out of the white fluffy clouds above. "Hey, that one looks like a dolphin!"
17. Seaside birdwatching
Whilst there are a lot of birds in the forests, there are also many different types of birds that scour the sand and skies of the shoreline. Get out your binoculars and see if you can recognize all the birds in the area. Keep a notebook and write down all the Caribbean wildlife you see.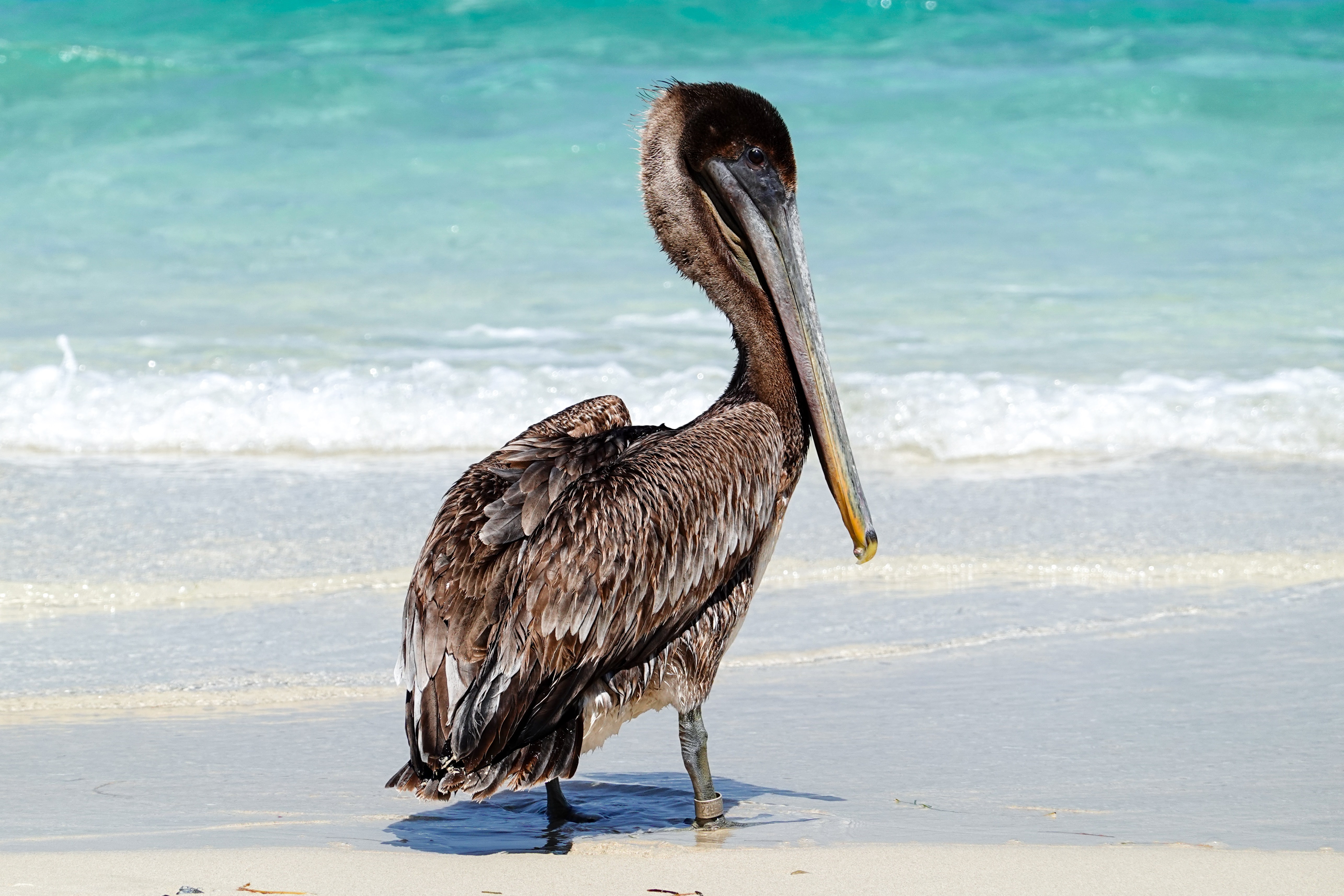 18. Get a great tan
This can easily be combined with some other relaxing activities but it is one of the biggest beach lover attractions around. Make sure you turn frequently for an even tan and read our article on how to stay safe in the sun.
19. Board games on the beach
Who says board games are for rainy days? Bring out your favorite board games, place them down on a blanket on the sand, and have some fun with some friends.
20. Do quite a lot of nothing
Well, this one is difficult. It involves doing… and then making sure you… and then, that's about it! Sometimes the great thing about being at the beach is that there is no pressure to do anything. Sit down, lay back, take a nap, or just stare at the sand. You don't have to do anything and you will still enjoy it.
Creative things to do at the beach
21. Build a sandy sandcastle
Admittedly this is much better when you have the proper molds for building sandcastles and yes, adults can play with sand too. However, whatever the case, molding the sand and building something cool with it, is peaceful and pleasurable fun.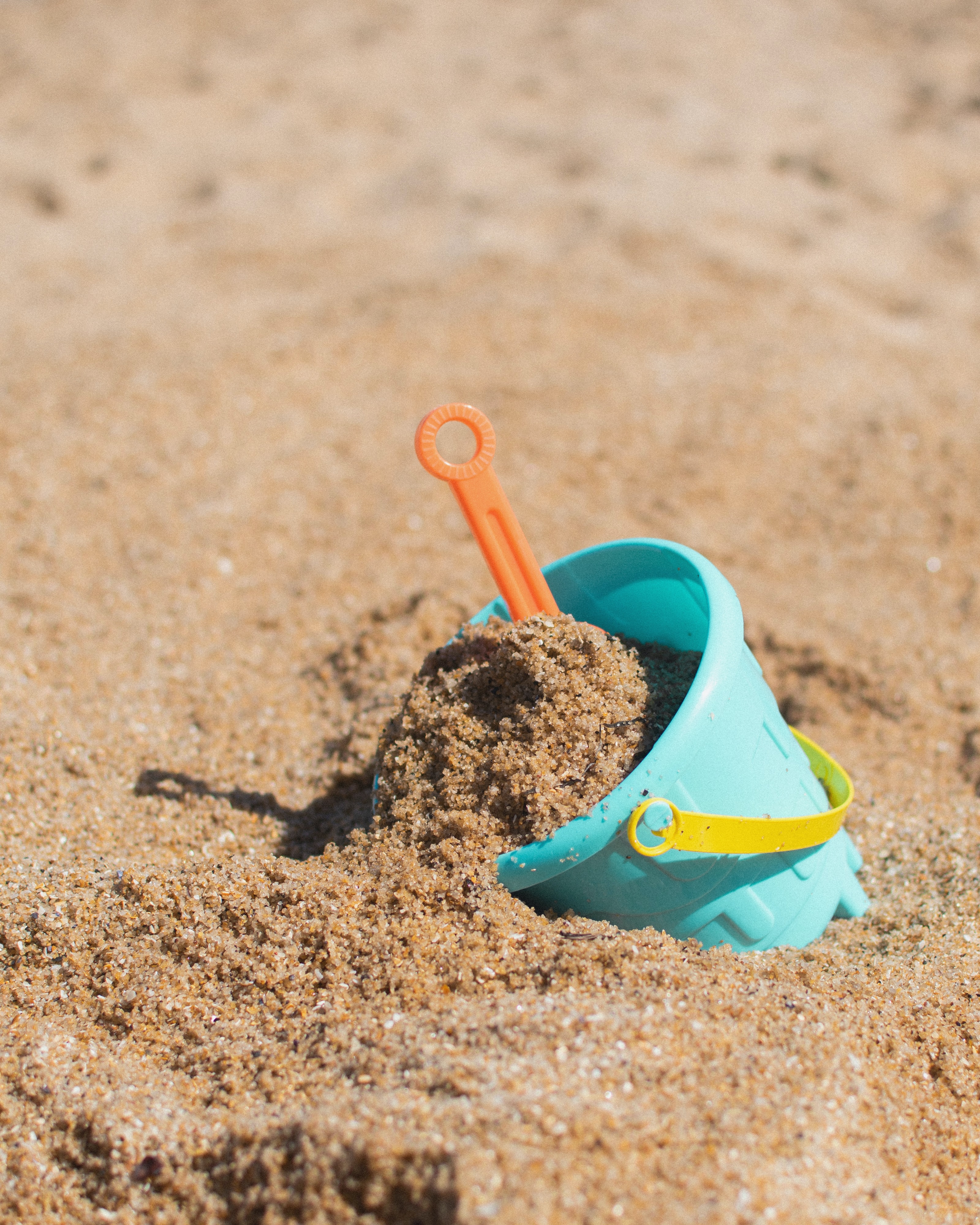 22. Search for seashells
No matter how immaculate any beach is, eventually some gorgeous little shells will wash up on the shore. Look for the pretty colors and designs and then line them up into an interesting pattern of natural beauty.
23. Sandy Tic Tac Toe
Two vertical lines are drawn in the sand with another two that go horizontally across and "voila" you have yourself a sandy game board. It's easy to draw and a fun game that anyone can play.
24. Get creative with colors
The vibrance of the Caribbean is strong. It provides the perfect inspiration for artists who want to play with colors on paper and paint something beautiful. Whatever your medium, whether watercolor, pens, highlighters, crayons, oils, or something else, the beach is ready to be put on canvas.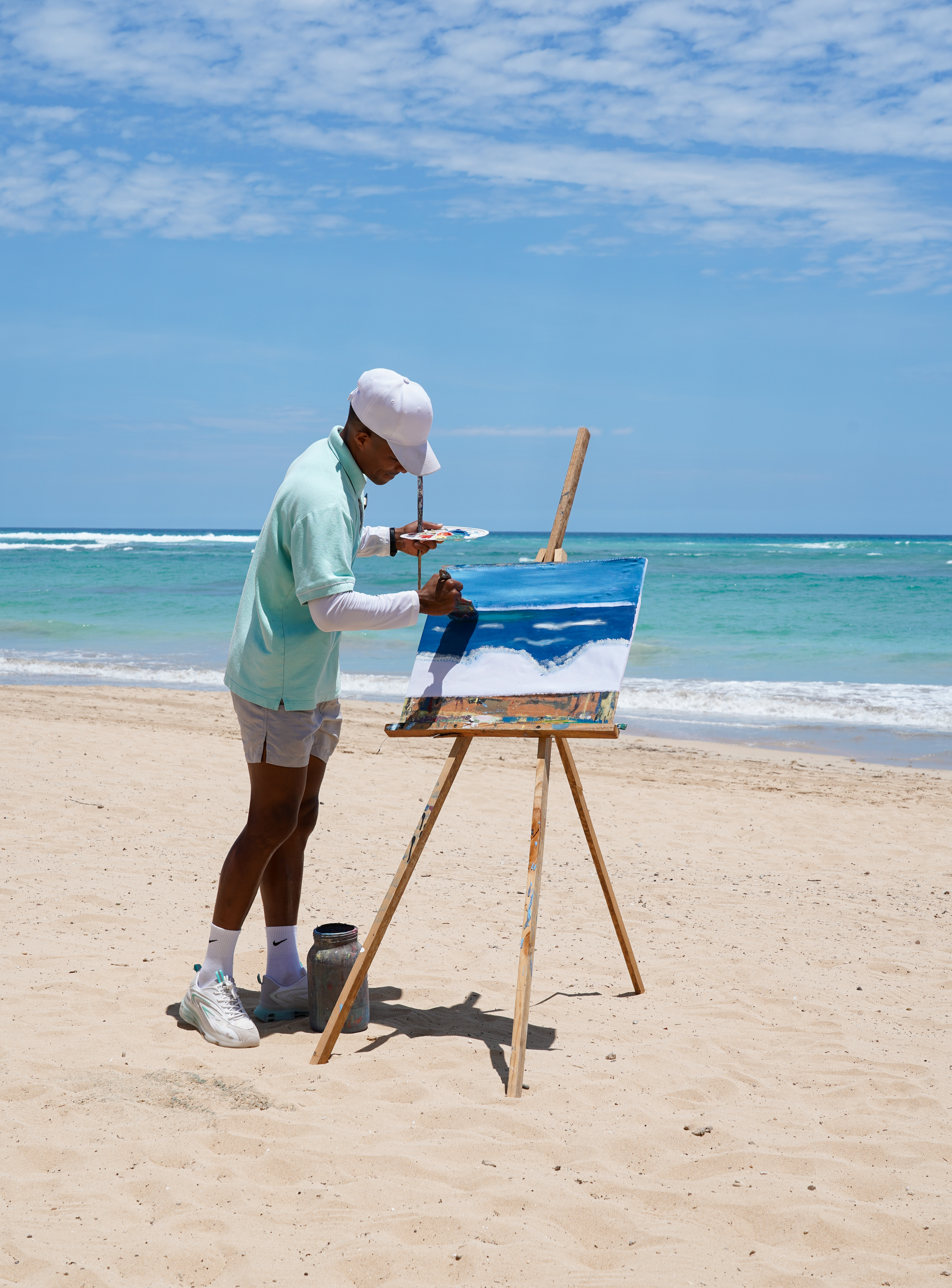 25. Start taking some photos
"Snap snap snap" You can snap away as much as you like for as long as you like. From morning til night, you can get all the best vacation photos at the beach.
26. Make a sand mermaid or merman
This is where someone sits on the beach and you cover their legs with sand up to the waist. Make sure they can still get out though. Then you can decorate their sandy half to look like a mermaid tail with shells and sand drawings.
27. Write something in the sand
You could write a message to someone traveling with you or maybe you want to write "Hello" to someone back home. Simply take a photo of it and send it away.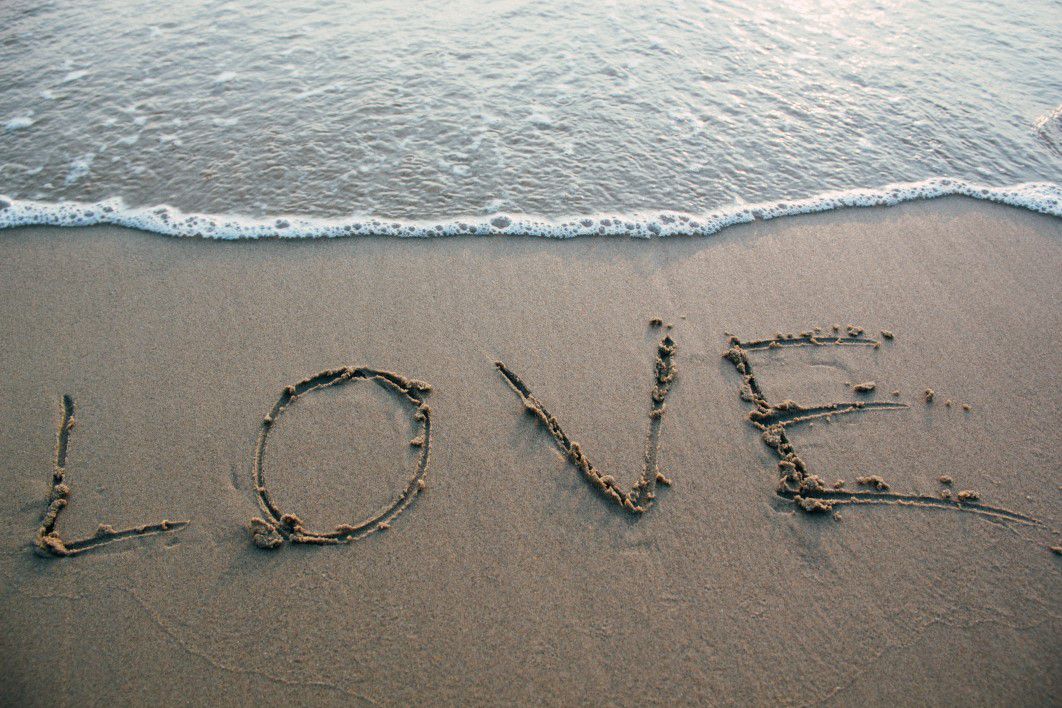 28. Write an interesting story
Writers love the quiet spots and the nature infused surroundings to help them get inspired for their work. This can also be a great spot to write something fun. Whether writing an escapade of pirate adventures or a parody about a man traveling on a cruise ship, the beach is the place to do it.
29. Social media posts or videos
Whilst you may not want to stay glued to your devices the entire vacation, if you love sharing your vacation experiences online then the beach is a great place to reflect and share your thoughts whether with a post or a video of your surroundings.
30. Get your beach read out
Reading is a pathway to creativity and imagination. You can read something educational like "What to do at the beach" or you can read something full of wild fiction and fantasy. Either way, it's a good way to let your mind unwind.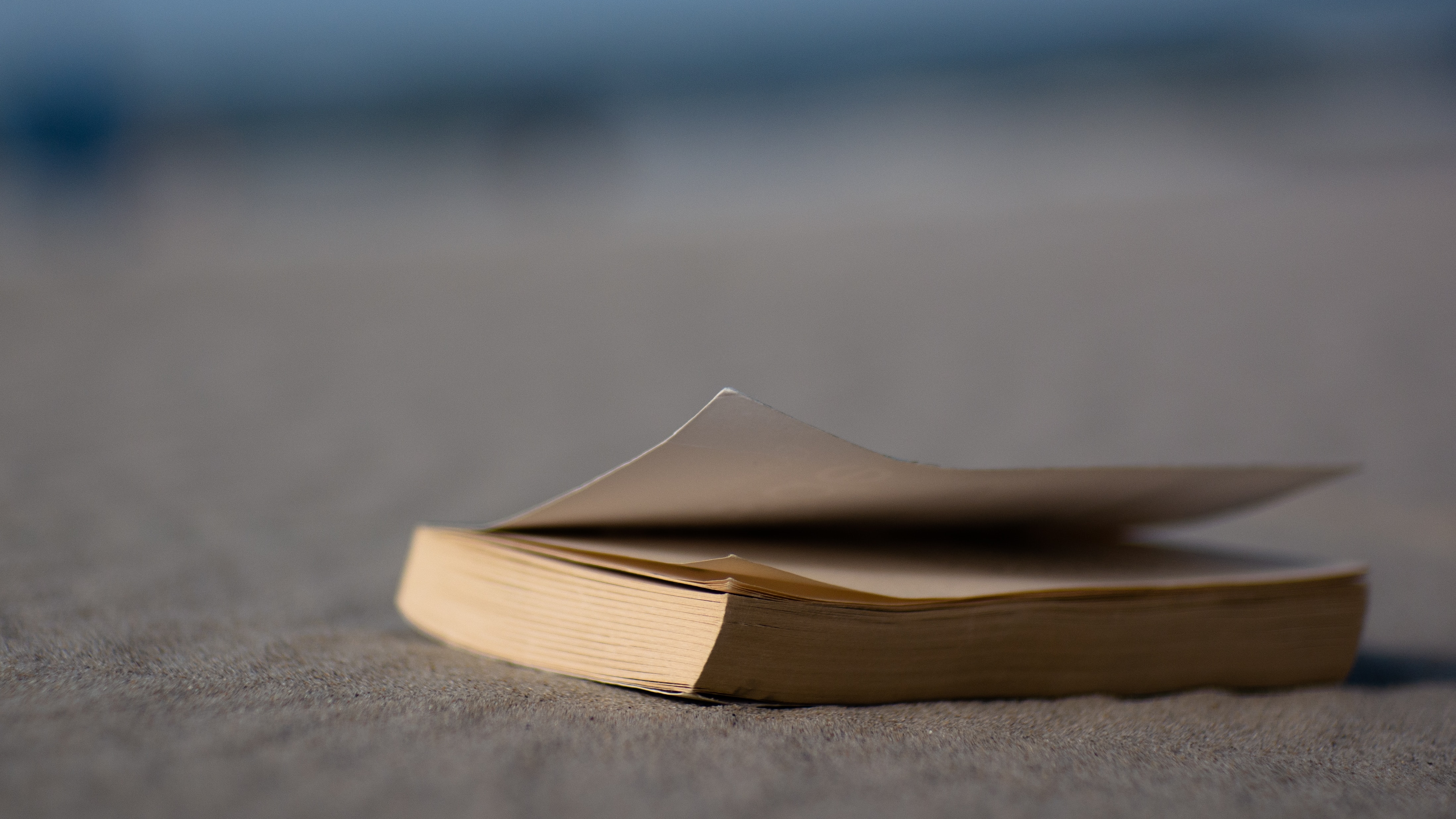 Don't forget these extra tips for the beach
Always use some sunscreen
Even if you are trying to get a great tan, sunscreen is still a great idea to keep yourself safe in the sun. However, be careful if entering the water since some sunscreens can be harmful to the ocean life.
Head shade and eyeshade
Hats and sunglasses will make you feel a lot more comfortable in the sun, they will make it easier to see, and if you are prone to migraines, they may offer some protection.
Avoid the intense part of the day
Early morning and late afternoon are the best times to be at the beach. If you are planning on being there towards midday and early afternoon, I recommend you seek some shade because it is going to get seriously hot.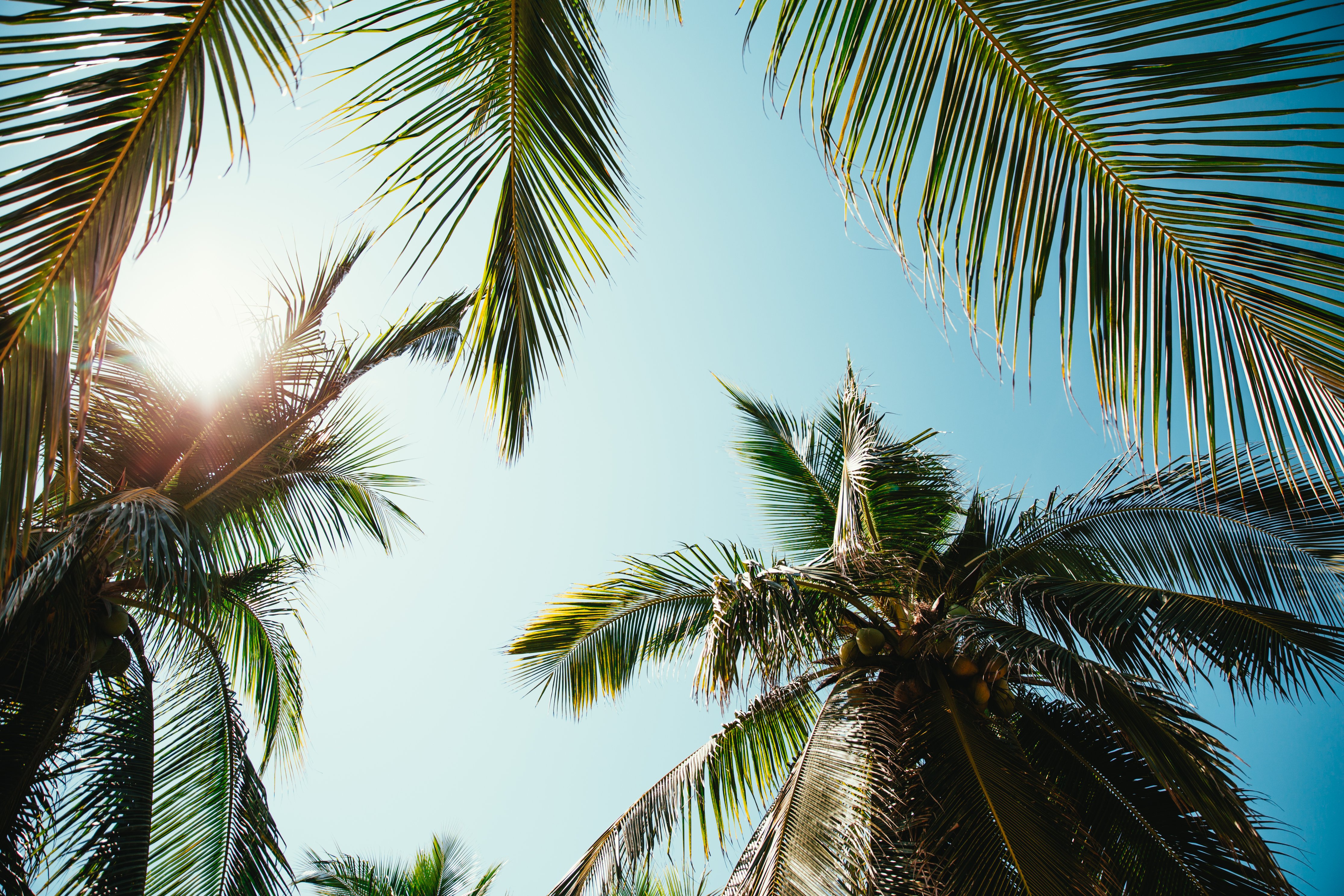 Stay hydrated at the beach
Cocktails are great but alcohol dehydrates and fruit juice doesn't really hydrate much so make sure that you drink lots of water. (freshwater, not ocean water)
Remember to tidy up after
I'm sure you appreciate the beach as much as we do, but remember that anything you take to the beach should be taken back with you. This way everyone can get to enjoy the sands in the same way.
Have fun at the beach!
This one is extra important. If you forget everything else that I have mentioned in this article, remember to have a wonderful time. Whether you are looking for things to do with friends, or things to do on your own at the beach, there is plenty of fun to be had. Make your family beach trip all about the enjoyment of delightful activities on the sand.
---
Tags: Family time on your Caribbean vacation, Things to do in Cancun, Things to do in Punta Cana
Other Articles you may like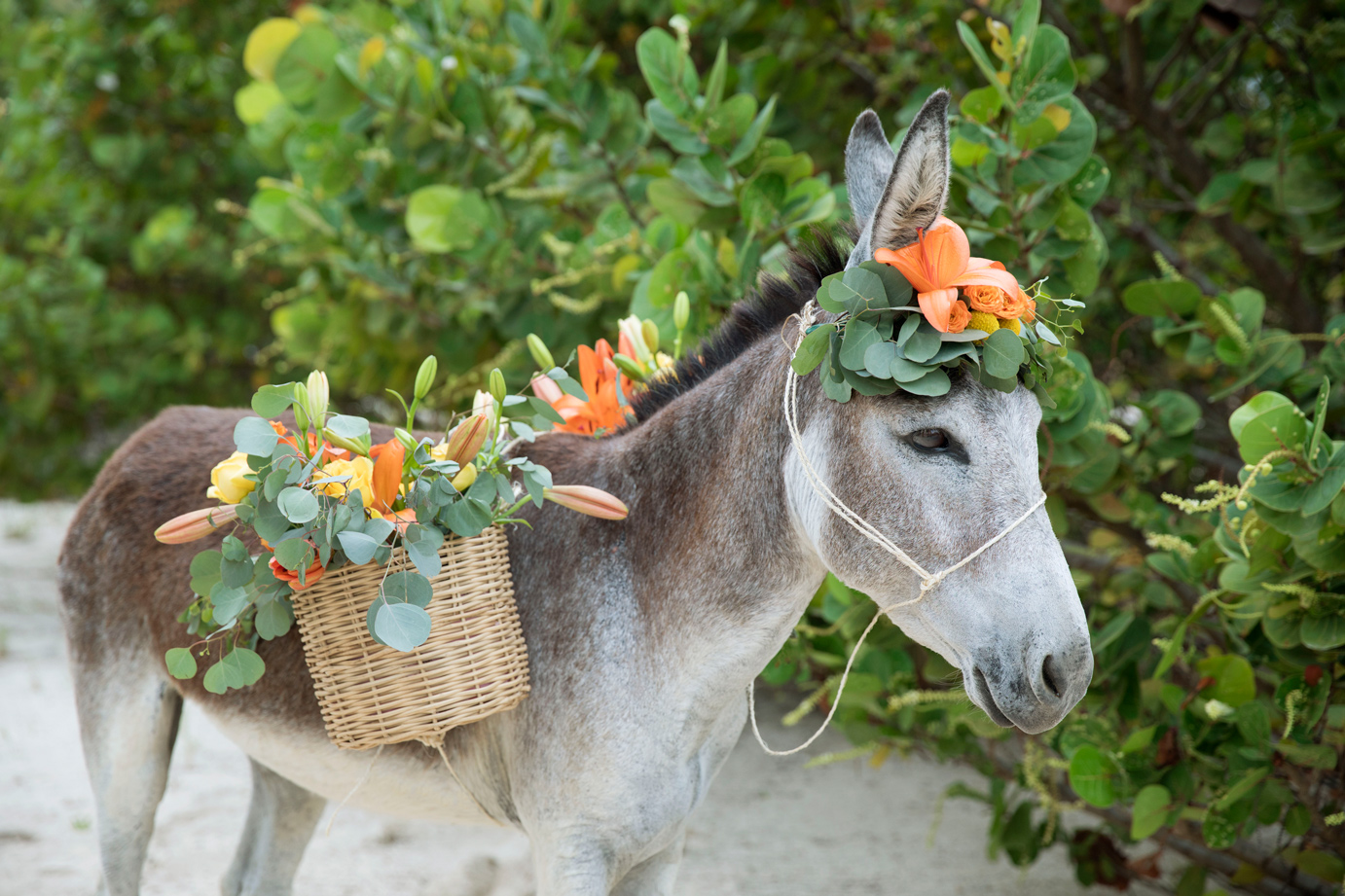 12 of The Best Ways You Can Break Wedding Traditions
Step away from tradition and make your wedding a truly unique experience that does not follow the normal customs and arrangements of a standard celebration.
Read more